Eric Schweig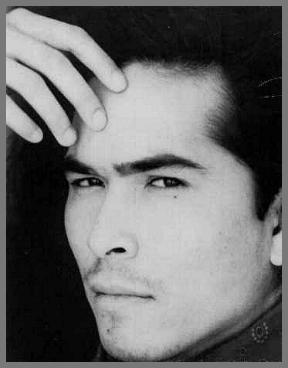 Canadian Inuit Actor/Carver
Best known for his portrayal of Uncas in "The Last of the Mohicans" and Injun Joe in Disney's "Tom and Huck". Since 1998 he has also devoted his time to carving beautiful Spirit and Adoption masks.
Welcome-My welcome Page
Awards-Presented to this web-site
If you would like to join our mailinglist and private community,please e-mail us at rosemia@hotmail.com
The Green represents the boreal forest, the wavy diagonal lines symbolizes the treeline and the red indicates the tundra in its fall colours. Gold bricks represent mineral wealth, and the white fox recalls the fur trade.
Click on the Star Pages Icon to vote for this site:

This Website is a tribute and not an official or commercial website. Mr. Schweig's masks can be viewed and purchased on his personally endorsed site at Mohican Press:http://www.mohicanpress.com/mo10002.html. Any contributions to our site are noted where applicable. Please respect Eric and the work we have done and do not copy from this site.Wolf Background is courtesy of Lady Kali! The Background music is the themesong for "War of The Worlds".
(Photo property of Tarzaan(Copyright 98)
This web-site was last updated January 11,2000
Number of Visits to this site