Seats by Cosky





This album contains a variety of seats that I have
made for people over the years, each one is individually
made to suit the rider and bike...
If you have a seat and or design you have always wanted, give me a call or drop me a line.
Jet bike... at the bottom of this page...
Click on the picture above to visit the Rockers & Choppers website

"Click on link above for more weird & wonderful creations"
Two Headed Bulldog and S&S Motor with Skull over lay.
Harley Davidson Rocker Seat and Triumph Rocket lll Seat with Bull Dog.
Cadys Triumph Speedmaster seat.
Bull Dog Head pussy pad and HD FLX seat with a deck of Aces.
Craigs HD Fatboy Custom. XS1100. seat lowered.
Honda Lowrider seat with TAZ and diamonds.
First seat I designed for my Honda chop. Harley Davidson.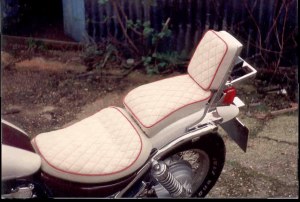 Suzuki 750 vee-twin seat: leather with red pipping and red diamond stitch work.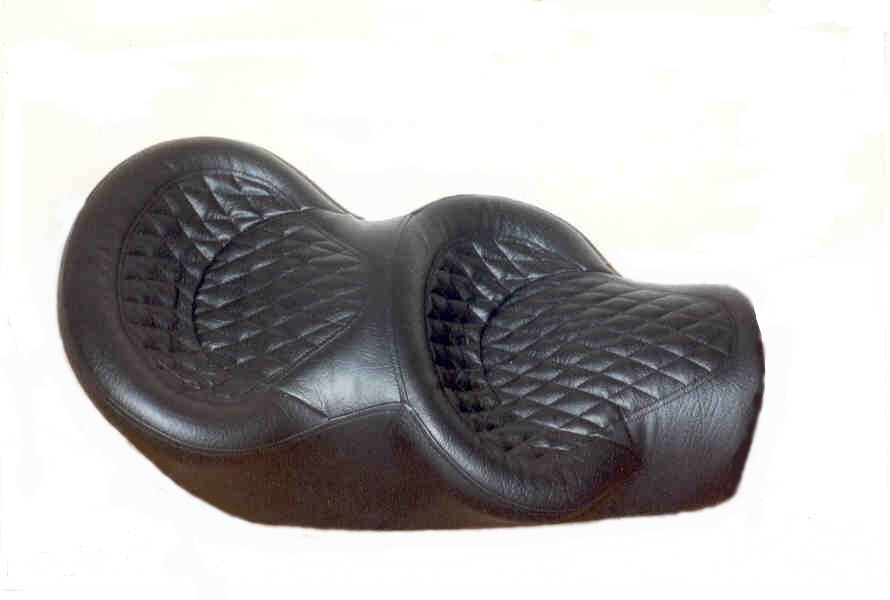 XS1100. King & Queen seat with quilted diamond pattern.
Harley Davidson Evo, Lowrider.
Penny`s H D Sportser. "Celtic Knot work" XS1100 Chop. Suzuki GS850 Lowrider.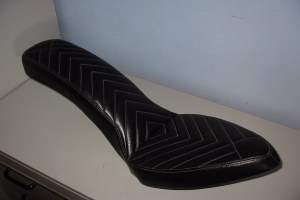 These two seats were made for the same bike, Harley Davidson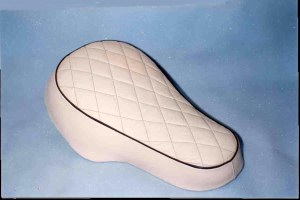 Harley Davidson seat in cream leather. GPZ 750 chop.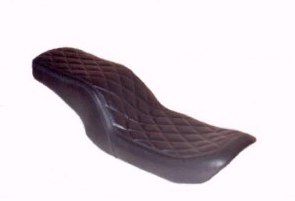 XS1100 Ridged Lowrider. Norton Dominator Cafe racer seat.
Triumph 650 Thunderbird spring seat. Suzuki GS550 lowered seat hight.
BSA, A65 Lowrider. Lambretta chopper.
BMW R80 seat alteration.
Mini engined Trike,seat, !! nice one Garity gary !!
Honda CB550 custom. AJS Cafe racer.
Ducati 900. Vespa seat.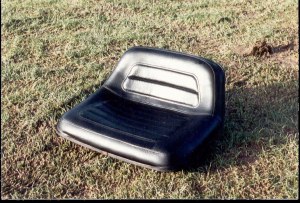 Ride-on lawn-mower. Yamaha XV1000 chop.
Honda CB650z lowrider. Range Rover extras.
Kawasaki Z750 lowered seat. Laverda Jota lowrider.
Jet bike, built by Richard Brown... Seat by Cosky...
more to come...