....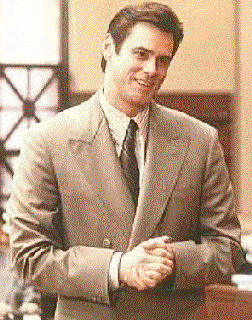 LL105.wav(128 KB)
Fletcher: Well lets see...weight; 105, yeah, in your bra.
LLbadge.wav(58 KB)
Fletcher badgering his witness
LLcant.wav(65 KB)
Fletcher: I can't lie!
LLding.wav(64 KB)
Fletcher: Ding ding ding, what do we have for her Johnny?
LLhangin.wav(72 KB)
Coworker: Yo Fletcher, how's it hangin'?
Fletcher: Short, shriveled, and always to the left.
LLjugs.wav(71 KB)
Fletcher: New in the building?
Woman: Yeah I just moved in Monday... Everyone's been really nice.
Fletcher: Well, that's because you've got big jugs. (slap)
LLkick.wav(89 KB)
Fletcher: I'm kicking my ass, do ya mind?!
LLlaw.wav(60 KB)
Secretary: He needs your legal advice.
Fletcher: STOP BREAKING THE LAW, ASSHOLE!
LLobj.wav(74 KB)
Fletcher: Your honor, I object!
Judge: And why is that?
Fletcher: Because its devastating to my case.
Judge: Overruled.
Fletcher: Good call!
LLopin.wav(144 KB)
Fletcher giving his opinion of his boss.
We welcome all comments and suggestions.

Maintained and designed by Ross Cohen.
All sounds, logos & artwork contained or linked from this site retain their original copyright as owned by their respective movie production companies. All sound files are for educational, research, criticism, or review for movie purchase purposes. Ross Cohen holds no liability from misuse of these sound files.