Number of Servings: 4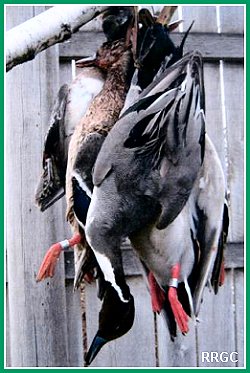 Ingredients:
2 pounds of duck breast
1 package of Chinese Stir Fry seasoning
1 package of stir fry vegetable mix (fresh)
Cooking oil
Directions:
Cut duck breast into 1/4 inch strips.
Add oil to wok and heat to hot.
Place strips of duck in wok and cook for 5 minutes.
Add stir fry veggies and seasoning to wok
Heat through and Serve
Notes & Variations:
This recipe also can be used for stir fried goose.
Contributor: Gaylord Pyle, RRGC