Number of Servings: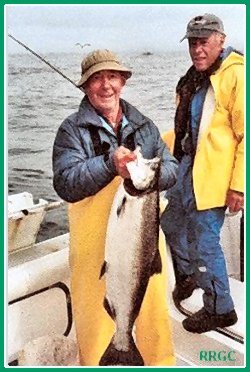 15-20
Ingredients:
2 cups smoked salmon (finely crumbled)
1/2 cup butter (softened)
1/2 cup cream cheese (softened)
1/2 cup finely chopped onion
1 teaspoon lemon juice
Directions:
Whip butter and cream cheese with mixer for 3-5 minutes.
Add remaining ingredients and mix for another minute.
Serve with crackers or use as a filling in toasted sandwich.
Notes & Variations:
No smoked salmon? Substitute 2 cups canned or baked salmon mixed with 1/4 teaspoon liquid smoke.
Contributor: Jerry Zeitler, RRGC