Freezing Big Game Meat
Capt. Clark
14th December Friday 1804
A fine morning. wind from the S. E. the murckerey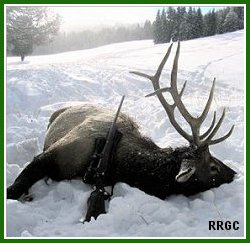 Stood at '0' this morning I went with a party of men down the river 18 miles to hunt Buffalow, Saw two Bulls too pore to kill, the Cows and large gangues haveing left the River, we only killed two Deer & Camped all night with Some expectation of Seeing the Buffalow in the morning, a verry Cold night, Snowed.
*
The butchered meat can be preserved by wrapping and freezing. Also the internal organs (heart, liver, kidneys, etc) and tongue which were removed during field dressing should be cleaned and processed for storage. There are two methods to prevent freezer burn for packaging game meat for freezing. It can be wrapped with freezer paper or vacuum packed:
Double wrap all meat before it is frozen.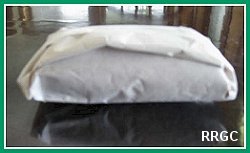 The inner layer of wrapping can consist of a plastic bag, plastic food wrap, or wax coated butcher paper. All work well depending on the size and cut of the meat being wrapped. For example, 1 to 1 ½ pounds of hamburger will fit well into a Glad fold-top plastic sandwich bag. Squeeze the air out of the bag, then wrap in butcher paper. Steaks and roasts can be wrapped in plastic food wrap and then wrapped in butcher paper. Or any cut of meat can be wrapped with coated butcher paper but be sure to put the coated (slick) side next to the meat. Uncoated butcher paper may allow moisture to escape, the meat to freezer burn, and the paper to stick the meat when it is taken out to thaw.
If freezer paper is used it is recommended that the meat be wrapped using the "drugstore wrap' or the "butcher wrap" technique. Illustrations of both of these method can be seen by going to the
Clemson Extension web site.
Vacuum packing seals the meat
in plastic bags by extracting the air using a vacuum system and then hermetically sealing the plastic bag. Twenty inches of mercury is needed to provide an adequate vacuum for extended shelf life.
This requires special equipment which is available for home use but may not be practical if small quantities of meat need to be frozen.
There is a relatively new and inexpensive hand held vacuum system and plastic bags with one-way valves available in most grocery stores that can be used for vacuum packing small quantities of meat; however, shelf life will be shorter.
All packages of meat should be labeled with the contents and dates. The packages should be frozen rapidly and this can be done by spacing the packages to allow for good circulation. If you have large quantities of meat to be frozen, consider having a commercial company do the initial quick freeze and then store them in your freezer.