The French Family
Robert L. French
Saudi Arabia





Robert Lee French, son of Sidney Lyons French and Pearle Augusta Schneider, was born on the 12th day of March, 1929 at the home of his Grandparents, Julius A. and Ada Leah Schneider who lived at 608 West Pine Street in Jerseyville, Illinois. Bob attended the local schools, after graduation he joined the USAF and served six years completing overseas tours at Ladd AFB, Alaska and Dhahran Air Base, Saudi Arabia.




After his tour in Arabia he returned to the States and was reassigned to Ellington AFB, near Houston, Texas. It was decided that the family would journey to California and visit his sister, Doris Jean, when he returned from overseas.


While on leave, he asked Mary to marry him, and she accepted. She received permission to join us on our trip. Mary and Bob decided not to wait until they returned home to be married, and the ceremony was performed by a Judge in Chandler, Oklahoma on the 4th day of August, 1952.

---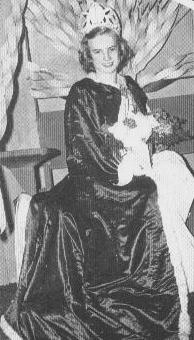 Mary Virginia Murphy French
Mary Virginia Murphy, daughter of Andrew and and Anna Alward Murphy, was born on the 3rd day of February, 1933 at the home of her parents, on a farm just north of D'Arcy creek.
Mary and Bob French were the parents of three sons, Steven Lee, James Alan, and Jeffrey Scott. Steven was born in Pasadena, Texas before Bob was discharged from the Air Force. They returned to Jerseyville, where Jim and Jeff were born.

Steven Lee French, born April 26, 1953 at Pasadena Hospital, Pasadena, Texas
James Alan French, born November 6, 1955 at Jersey Community Hospital, Jerseyville, Illinois
Jeffrey Scott French, born September 13, 1967 at Jersey Community Hospital, Jerseyville, Illinois
---