Northwest Wine and Beer
Northwest Wines
Different grape varieties have their own characteristics including color, size, skin thickness, acidity, and flavors. The factors that affect wine flavor are the type of grape used, the appellation where the grapes are grown, and the expertise of the winemaker. In the Northwest there is a large selection of varietal wines available and some of the best include:
White Wines: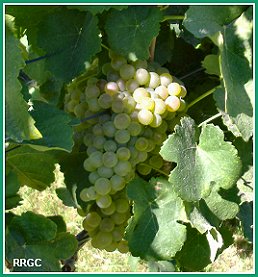 Chardonnay - a medium to full bodied dry wine that often exhibits flavor and aroma components of green apples, peaches, pears or citrus fruit. Depending on fermentation, the wine can range, crisp to round and buttery.
Gewurztraminer - a highly aromatic grape that is often described as "spicy". This full bodied, slightly sweet wine has a characteristic floral nose of honeysuckle with flavors of mango and lychee. Acid levels of Gewurztraminer commonly are lower than most other white wines.
Pinot Gris/Pinot Grigio - a light to medium bodied dry wine that has high acidity with crisp clean flavors of citrus fruits, apples and pear.
Riesling - a light bodied wine that demonstrates delicate flavors of apple, apricot and pear. Rieslings are commonly slightly sweet wines, but dry Rieslings are becoming more popular.
Sauvignon Blanc - a bold, clean, medium bodied dry wine with high acidity that expresses flavors and aromas that are described as herbal or citric, especially grapefruit. Sauvignon Blanc is often described as having a flinty or mineral flavor profile.
Chenin Blanc - a medium to full bodied white wine that is one of the most versatile white wines. Naturally high in acidity, Chenin Blancs can range from nectar-like dessert wines to bone dry sparkling wines. Aroma characteristics include honey, melon and green grass with flavors of crisp apple , quince and peaches.
Red Wines:
Cabernet Sauvignon - a medium to full bodied dry red wine that contains flavor characteristics of black fruits such as blackberry, black currant, and black cherry.
Cabernet sauvignon can be highly tannic, lending an astringent edge to the wine.
Cabernet Franc - a medium to full bodied dry red wine that is slightly lower in acidity than Cabernet Sauvignon. Aroma and flavor profiles of Cabernet Franc contain black fruits, plum and green bell pepper. Tannins are present though rarely as pronounced as in Cabernet Sauvignon .
Merlot
- a medium bodied dry red wine that has a
velvety texture that results from the fine grained tannins. Flavor and aroma profiles are similar to Cabernet Sauvignon though a floral component can sometime be found in Merlot. Merlot is slightly less acidic than Cabernet Franc or Cabernet Sauvignon.
Syrah/Shiraz - a full bodied dry red wine that is one of the lowest in acidity of the reds. Common flavor and aroma descriptors of Syrah include black pepper, anise, leather and clove as well as black fruits. Syrah is big, rich and chewy.
Zinfandel - a full bodied dry red wine with moderate acidity and often a high alcohol content. Zinfandel has a jammy fruit characteristic that include raspberry, cranberry, and blackberry coupled with a spicy cinnamon or peppery vein.
Lemberger - a medium bodied dry red wine with a velvety texture and mild tannins. Lemberger is intensely colored with flavor and aroma profiles that contain black cherry, plum, blackberry with a hint of pepper.
Pinot Noir - a light to medium bodied dry red wine that is high in acid and low in tannins. Pinot Noir can be rich and creamy, with flavors of ripe red cherries, sassafras and vanilla or lithe and lively, expressing leaner flavors of rhubarb and cinnamon.
Sangiovese - a medium bodied dry red wine that is one of the highest in acidity in red wines. The predominant grape in Chianti, red raspberry and strawberry are the dominant flavors found in Sangiovese.
Northwest Beers
Many of the Northwest beers have unique names and labels but the major breweries make beer that is consistent with the following beer styles.
Ales
American Pale Ale
- medium body, and low-to-medium maltiness, light with defined hop taste, deep golden to copper color,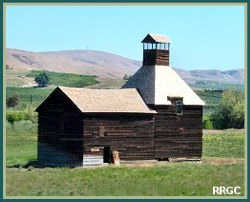 with a bitterness, spicy flavor, and aroma dominated by hops. The ale is best characterized by Cascade hops used to produce high hop bitterness, aroma, and flavor
India Pale Ale (IPA) - medium maltiness and body, pale with some hints of copper in the color, flavor dominated by citrusy hops and bitterness, aromas are moderate to very strong.
Amber Ale - Full bodied with malt aroma, color range from amber to deep red hues, ale tends to focus on the malts, but hop character can range from low to high, a balanced ale with toasted malt characters and a light fruitiness.
Extra Special Bitter (ESB) - medium body and medium residual sweetness, color ranges from dark gold to copper, delicate spicy hop aroma which is well balanced by specially roasted malts, ESBs are more balanced bitters, both in alcohol and hop character, malts tend to be more pronounced, often toasty and fruity.
American Brown Ale
- medium body, and a dry to sweet maltiness; color range from deep copper to brown in color, bitterness and
hop flavor has a wide range.
Wheat Ale - light to medium body, golden to light amber in color, little after taste, cloudy, long-lasting head; hop flavor maybe be present with pleasant bitterness, finishing smooth and clean. Similar to a Hefeweizen in appearance, unless filtered. The wheat lends a crispness to the brew, often with some acidity.
Stout (Porter) - A heavy malted ale, very dark in color, rich taste, distinctive hop bitterness and a fruity acidity. The range for hop bitterness is quite large but most are balanced.
Lagers
American Golden Lager - Very light in body and color, American Lagers are very clean and crisp and aggressively carbonated. Malt sweetness is absent..
American Premium Lager - Color may be deeper than the American Lager, and alcohol content and bitterness may be greater. Hop aroma and flavor is low or negligible.
Pilsner - Light body, color ranges from pale to golden yellow, slight malt aroma and sweetness, slight fruity taste, distinct hop and moderate maltiness flavor.