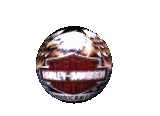 RIDES IN THE WIND'S RECOVERY HOME PAGE

Hello, friends:
I'm known as "Ladyrides".
I hope this site and the various links to other awesome sites will offer you encouragement, support, friendship, and inspiration.
My husband passed over on
August 10, 2001,
after his 2 year
battle against cancer.
HIS MEMORIAL PAGE
is found at
His page is found at:
A Biker In Recovery Homepage

I hope you
enjoy your visit,
please visit again.