<! TEXT ............TEXT ...................TEXT ....................TEXT > After getting kinda-sorta settled in at the house in Konbu, Uruma and with plenty of daylight still ahead
we headed off to some of the places that DyLon wanted to see in Koza. With him as navigator and
me at the wheel we ventured out. In time I learned some of the shortcuts but for the time being we
stuck to the major routes; 75 to 255, then 329 to 330 which brought us to Chuo Park Avenue, Koza.
So, let's begin our "windshield tour" beginning with turning off of Rte 75 onto 255 to the Rte 36 intersection.
Now if you're not enjoying the ride-along, just scroll down to the photos and other stuff. If you're still
with me here in the windshield then let's press on down Rte 255 to 329 and further south.
Enjoying the drive? Then let's keep going. This next segment stays on Route 329 to the "Dragon Store"
at the intersection of 329 and 330.

This is a landmark - crazy paint job on this building!
Finally we arrive at Chuo Park Avenue (B. C. Street) and a good parking lot.
With the car safely parked we set out on foot so that DyLon can explore his old haunts.

So, here we are at the beginning of our exploration of Chuo Park Avenue, the old "B. C. Street"

This is one of the radio stations that we used to listen to all the time.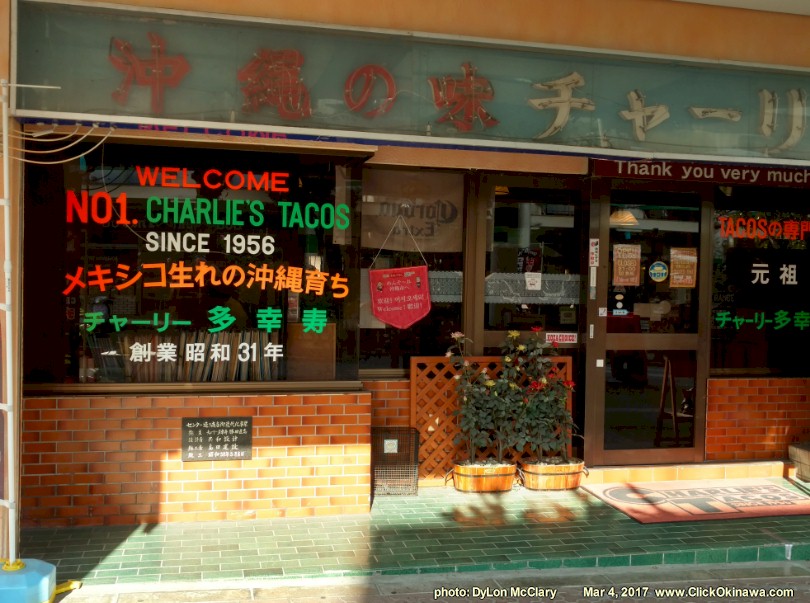 Here's the place we'd been chomping at the bit to get to. Long, long time since DyLon had Charlie's!

Did he look happy?

Just Rewards!

7th Heaven is a place that I had not known to be one of DyLon's favorite hang-outs back in the 80s.
In fact I knew nothing of the place until I went there in 2015 for a private show by George Murasaki's band.
You can check out that show in my "2015" trip diary.

Kids milling around the pay-up window at the parking lot.
Yatta!! A rare (for me anyway) stroke of good luck - turned and immediately found a good parking space!


Gate Two Street (Route 20) looking west from near Goya Four Corners (Routes 20 and 330)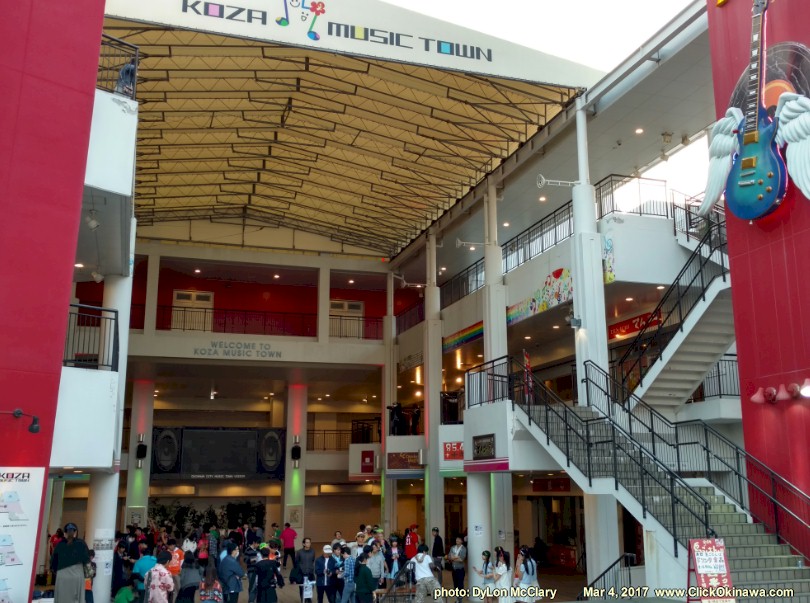 Koza Music Town. The last few times that I've been here it was either dead or I had just missed a show.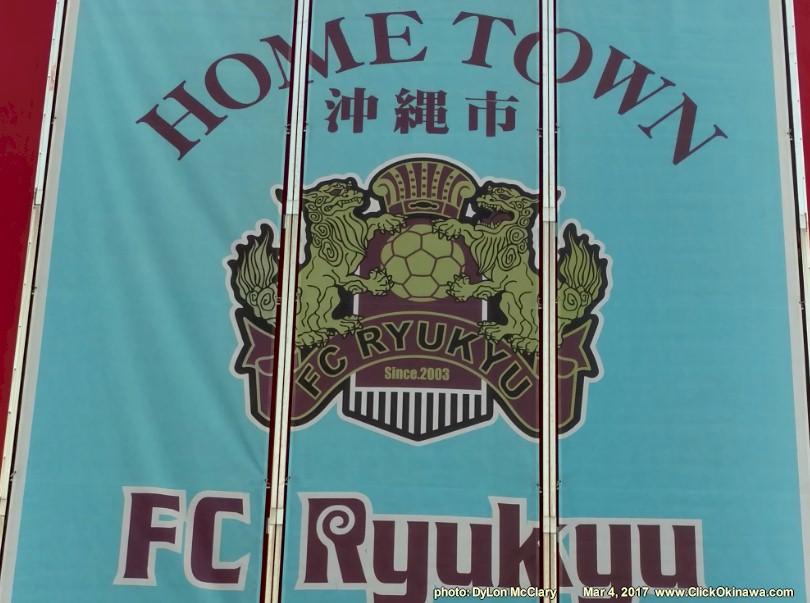 FC Ryukyu are an Association football club from the Okinawa Prefecture, Japan.
They currently play in Japan's J3 League.

This sidewalk vendor's treat needs no explanation! Mmmm.... GOOD!

Another view of Gate 2 Street
More in Koza - Buying a Sanshin
---
Back to ClickOkinawa.com
©2017 Contact: ClickOkinawa.com