BEAUTIFUL BABIES THAT HAVE WENT TO THEIR NEW FAMILIES



Ch. Cricket

Proudly owned and loved by - Mrs. Brenda Sherwood


Bridget

Loved, spoiled!!! and proudly owned by, Ms. Tracy Mc Cormick


Buddy

Proudly owned and loved by, Don and Doris Mc Cormick


Frizbee

A spoiled baby at 6 months of age at The Robins Ranch


Sir Gallahad !

Loved and squeezed by Mom and Dad, The Morgans


GORGEOUS GUS OUT SAILING with MOM & DAD


Sassi Stringer atop Mt. Helena

Proudly owned and loved by, Bob & Pegg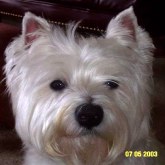 Luther and Piper

Pampered by my dear friend, Dora and her Husband Ed.


Tucker

Cherished by The Whole Allham Family!


Beautiful Little Lucy

Pampered by Lorri