Assorted Bobbin Patterns. Price is $5.00.
The North Carolina Cotton Mill bobbins are $4.00 on sale. These bobbins make beautiful candlesticks and add an antique flair to your table setting--they are the actual bobbins used for years in the North Carolina Cotton Mill.
Packets available at $5.00 each are Hydrangea, Snowman, Santa, or Nutcracker.
The napkin rings are $2.00 each.
Click on the link to view the other patterns.
Snowman, Santa, and Nutcracker Bobbins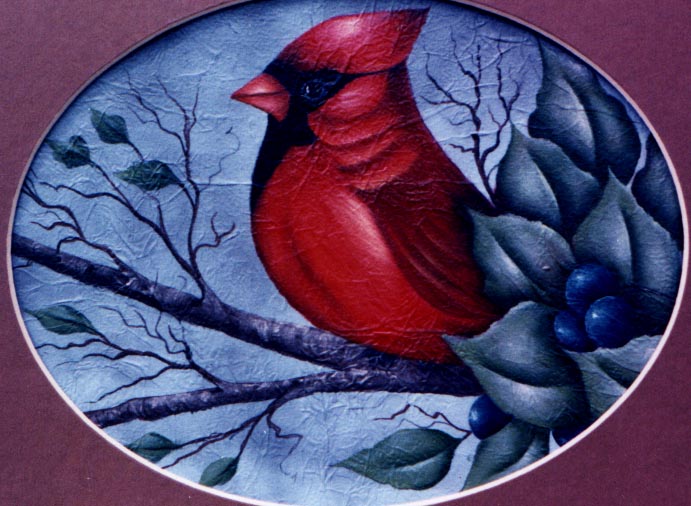 Red Cardinal with Blue Grapes: $5.00, Acrylic, Learn to make faux rice paper and then smoke it. A wonderful and interesting technique. Step by step instructions with color photo.
Swan with smoked background with touches of pink. Leaves outlined in gold metallic, Swan 17" long, eye included. Packet contains color worksheet. Packet: $6.00, Swan $30.00 plus shipping.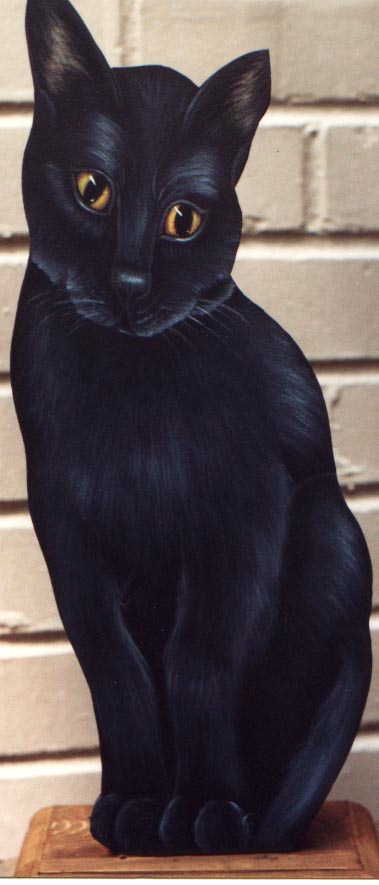 Lucky, The Free Standing Dummy Board: Acrylics: Cost $6.00. Full size pattern, No taping. Easy to do...Great by the door. Looks alive.
This is a Father Cardinal on Watch. There are 3 more deisgns in this packet. One includes the mother cardinal sitting on the nest. One of the nest. Really neat painted on three boxes. You get three patterns and instructions in one packet. $6.00 Smoked backgroud with all sorts of colors added.
Birds on Bisque Snowflakes

Beautiful bisque ornaments and chipper little birds will make your Christmas tree shine. Ornaments and packets are ready to ship. Packet is $6.50(US) and ornaments are $1.80(US), plus shipping. Includes 6 different birds in one packet with step by step instructions and color enlargement. Surface is a good size and easy to paint on--I smoked my background.
Tennessee Walking Horse

Painted on 16" by 20" Acid Free Mounting Board with Golden Sandstone Background that has been smoked using a candle. Has gold flecks in background to tie in with the gold horse. Written for both the acrylic painter as well as for the oil painter. Has a complete color work sheet with step by step instructions. Used Floral and Dabber brushes. Packet $6.50.
Christmas Critters on
Bisque Heart Ornaments

Color Enlargement. Four different bird instructions in one packet. Ornaments are available for $1.80 ea. Packet is $6.50.


Tree Boxes with Smoked Background

Set of 3 Tree Boxes with matching candles. Smoked background. Looks great all three on the mantle for the holidays. The large tree has 3 candles, middle tree has 2 candles and the small tree has 1 candle all surrounded in pine needles & holly leaves with berries. Packet includes 3 color photos and color worksheet. Packet $7.00
Small Robin Nestled in Pink Blossoms

Bentwood Box Surface: 16" long by 7" wide. Have painted the leaves slightly off the edges of box. Acrylic. $5.50