Other Personnel in Incident: 20 man Vietnamese patrol of the 142d CIDG Company, Jacob G. Roth (rescued) 2 unnamed American advisors (killed, bodies recovered.) The two "unnamed" advisors were part of a reactionary force flown to the ambush site by the C Company helicopter. The brave souls were SSg Michael F. Stearns and MSg Thomas Sanchez.

I have since learned that Mike Stearns was suppose to be on his way "back to the world" when he was killed. He hitched a ride back to Minh Long from Nha Trang via the C Company Helicopter to pick up his forgotten footlocker. When he arrived back, he learned of the ambush and volunteered to become part of the reactionary force led by his friend, MSg Tom Sanchez. Sadly, his family heard of his loss only after they had heard from him that he was out of harms way and on his way back home.

In the "official" internet biographies of Burt there is a mention that returned POW Robert Garwood was asked by the Vietnamese about Burt and whether they were related or not. Colonel Tom McKenney, on my behalf, spoke with Bobby Garwood and sadly, Bobby states that there is no truth to it. Bobby says that he was never asked about, nor did he ever know, Burt Small.

There is also much to-do over the correct spelling of Burt's middle name. According to a Social Security Form Burt filled out in 1963, he spelled his middle name CHAUNCEY, however, in the induction paperwork he filled out for the Army, he spelled it CHAUNCY. Two sets of paperwork, both filled out by Burt - two different spellings.

Two SF in Jeep after ambush, 3/7/67. Captured VC in back of Jeep.*

SF in Jeep coming from landing field with captured VC 3/7/67.*

These pictures were provided by Mac McIlwain, a SeeBee working at Minh Long expanding the airfield. Mac was there on March 7th and snapped these photos. My thanks to him for sharing them. Does anyone recognize the two SF in the Jeep?

NOTE: * None of the personal "click on pictures" found on this site may be used, duplicated or copied in any form without the express written consent of the site owner. Copyright © 1998 - 2016.
On the day of the ambush, the 110th along with Bob Marler, listened in on the one-sided radio call coming from 100 plus miles away to the south and knew that Burt was indeed in harms way. SSg Jake Roth, only American survivor of the ambush told me that "when Burt and I saw the CIDG commander and radioman bug out ... we ran after them in an attempt to get the radio." Jake is unsure when he and Burt became separated but says "when I stopped, I looked around and Burt wasn't behind me." "I started back, looking for him when a group of NVA came over a rise in my direction. I fired at them and ran toward a trail. I threw my pack up the trail and jumped into a ditch. They walked right over me." "I stayed in the ditch until I couldn't hear them...then I heard a chopper...I waved a towel I had until they spotted me." "The chopper pilot, a 19-year-old warrant officer (John J. Parziale) with more courage than common sense, picked me up under heavy ground fire and then circled around, as long as the chopper would fly, searching for Burt."
Jake Roth in 1972 after a second tour in Vietnam. *
Burt with friends shortly before capture*
Bob Marler is tall very blond soldier with hands on hips. Burt stands next to Bob. In back row, far right, is Homer (JR) McCann (in his words)"the little white face you can barely see."

I had a forensic artist do age progressions of Burt. They were done by the very talented Wes Neville of South Carolina - Thanks Wes.
Burt age enhanced to age 53/54.*
Burt with beard age enhanced to age 53/54.*
These enhancements may not be may be used, duplicated or copied in any form without the express written consent of the site owner.
*Copyright 1999 - 2016.

Since Burt was not returned in 1973, I have been researching, trying to track down leads of possible sightings of Burt. I know that in 1971 there were 3 or 4 positive sightings in Burts file at the USARV Headquarters in Long Binh. To date, that file and other Army held files have not been released under FOIA.
I was contacted by Jim Ferguson. Jim was 5th SFG (ABN) He was with the A-107 and A-111 Detachments in Vietnam. He was also Mike Stearns best friend while in Vietnam. Mike as you may remember was part of the reactionary force sent in from Minh Long during the ambush in which Burt was captured. Below is part of what Jim wrote to me.
"My knowledge of what happened when the Reaction Force reached the ambush site is based, largely, on various military records I have seen, on a conversation I had about a week after the action with a member of the Special Forces B-team in Quang Ngai, and a chilling conversation with an ex-Viet Cong who participated in both the initial ambush and the subsequent firefight with the Reaction Force. I met him when he came over to our side as a Chieu Hoi--an ex-VC who came in under an amnesty plan. We served together when I joined A-111. He was an excellent soldier. He was given the command of the point squad."
I am now trying to find any records available about ex VC who came to our side under amnesty plans. Sadly, Jim can't remember this man's name but he does clearly remember talking with this person. This person is obviously an eyewitness - participant - in the ambush and may have the key to "what happened to Burt." Because of the changing loyalties, this person may even be in the USA now.


*
Burt was the featured POW at Operation Just Cause for the month of September 2000. Click on Moonduster to go to OJC site.

Dave Murray and Gunny Fallon (OJC) at Rolling Thunder. Dave is holding pictures of Burt Small during my speech.*
Me, Dave Murray & Amanda Kidd (top) Amanda, Gunny Fallon and me (bottom)*

Special Forces Reunion in Houston, Texas June 2001.*
From June 21st until June 24th of 2001 I was lucky enough to attend the Annual Special Forces Reunion. The reunion was held in Houston, Texas. I wish to extend a big THANK YOU to Patrick and Laurie Loughney (5th SF Group) for the invitation extended and for the friendship they've offered me over the past few years. Thanks to you both, I had a great time.

On a trip to Savannah, I was able to locate these two pictures of Burt. They are from Savannah High School Yearbooks.They are his Junior year and Senior year pictures. I was also able to get pictures of his name on the Vietnam Memorial there. 1964 ~~ 1965

"The Bracelet" - written by Barbara Ruef

Adopt a POW/MIA Now


Favorite Links
The 5th Special Forces
The National Alliance of Families


The White House E-Mail Address
State Senators

State Representatives
OTHER LINKS TO GOVERNMENT
Department of Defense

Department of Veterans Affairs

Letters to and Responses from U.S. Senators & Representatives.

These letters are a mere sampling of the volumes of correspondence written and received.

Letter to Senator Fred Thompson

Response letter from Senator Fred Thompson

Response letter from Senator Bill Frist
This letter is interesting as Senator Frist mentions sending me a copy of a letter DPMO sent him. The "copy" sent to Senator Frist in no way resembled the copy I did finally receive. Both letters were, however, dated the same day, from the same person and both were addressed to me. Sadly, the one sent to Senator Frist promised help. The one to me told me to "go away."
Response letter from Representative Ed Bryant

A letter from one who almost came home

Sign My Guestbook
View My Guestbook

To Bob Marler - Who provided background information and "in country" pictures.
To Jake Roth - I wish to thank you for all of your insight, information and pictures which round-out Burts page.
To Burt - Not a day passes for me that you are not a part of. I search for the answers and you guide the way...were you the Monarch butterfly?
The background on this site is from a photograph taken by the site owner of Burts name on the Wall in Washington, D.C.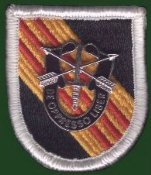 De Oppresso Liber - To Free The Oppressed

SiteRing by Bravenet.com
Click here for viewing top sites, worldwide.
Barbara Ruef is a member of the

Want to join the ring? Get info Visit other sites in the ring now!
[List Sites][ Prev][ SkipIt ][ Next5 ][ Next ][List Sites]
Barbara Ruef is a member of the
Want to join the ring? Get info Visit other sites in the ring now!
[Prev][ SkipIt ][ Next5 ][ Next ][List Sites] [ChatRooms]

SITE AWARDS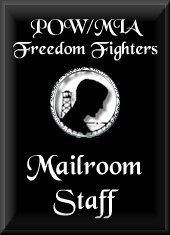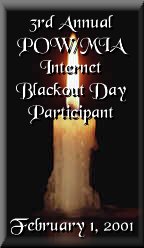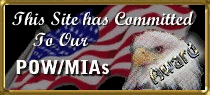 "These Awards are issued to this site by the Advisory Board of the POW/MIA Freedom Fighters Organization, for it's early and steadfast commitment to our missing Warriors."
"Click on image to connect to Australian Artillery Site."