E-mail me

The human race is alive, full of walking, talking, and breathing creatures; yet many people seem to be dead to the world....
.... And I am not here to control another person's actions or thoughts. I can't make you do anything. I can only speak what I know, what my eyes have seen. There are a few things which I openly embrace, such as purity, respect, knowledge, and experience. Love is the most powerful Force in existence.

All human actions are motivated at their deepest level
by one of two emotions - fear or love.
-- "Conversations with God" by N.D. Walsh

-- What makes Love more powerful than Fear? --



Saavedra asks you.... How are you holding your edges?


Welcome to the other side of reality; home-base is in central Oklahoma. My home is snuggled in the forest, and so I get to spend plenty of time in Nature with the trees. While your here, check out our guestbook if you will:


The process of self-renewal, and life itself, has become a minute by minute process. I have learned to just take things as they come, one step at a time. Change has been inevitable, but can turn out for the best, and gives you an incredible opportunity to learn more about yourself and the world around you. Don't compromise your values, but always try to see things from a different perspective.
I feel good about myself; I feel good about the direction I'm taking. I'm studying for my GED. I feel that in a month's time I will be ready to pass the test, and then I can start Phase II, and start to enjoy my life. Two goals of mine will always be:
Love the moment
Learn something new everyday

Please read this tribute to the greatest man I ever knew... Click Here

*Photos* Click here to see *Photos*

Are you in the mood?
Feel free to get in touch!! E-mail me anytime. In fact, feel free to send in your art, poetry, or creations, and I will post it here on the site beside the artist's name.

The latest picture of me:




(*taken at a friend's house*)




This bus is so cool! I volunteered for Sister's Camelot while I was in Minneapolis; that was by far a completely rewarding day.




This picture was taken inside Maharajas Gifts, located at 205 7th St West in St. Paul, Minnesota. A friend took me there, and when I went in I was absolutely astonished... They had beautiful statues, clothes, incense holders, weapons; the entire shop was completely breath-taking. Next time you get the chance, when you are in St. Paul, I recommend you check them out.


I haven't done any drawing lately; I was working on one piece while I was in Minnesota, but when I came back I discovered that I had lost one of the colors I was using!

My other sketches

This picture is my latest sketch: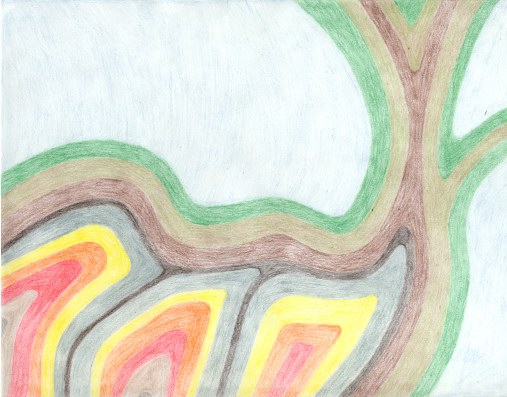 On the last Sunday of each month, at 12pm CST, I hold a discussion group online; as a way to meet with other free minds and kindred spirits to share ideas and organize efforts of a productive sort. Click here at that time. If you are interested in getting involved or would like any information, feel free to e-mail me.



Love and Peace you guys, from Saavedra