A high energy Mardi Gras show band hailing out of New Orleans, Louisiana.
This group will have you out of your seat and on to the dance floor before you know it.
Audience participation is the hallmark of their act.
You, the audience, become part of the act
by struttin' second lines, dancing with real Mardi Gras Indians and
interacting with performers both on the stage and in the audience as well.
Lots of props are used to enhance the show, break the ice and loosen up the crowd.
If you're not havin' a good time,
then you're not breathing!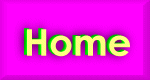 CONCERT PHOTOS
REVIEWS
SOUNDS
BAND BIOS
ORDER CD's
CONTACT
MAILING LIST