Mitsubishi Montero

Interesting Links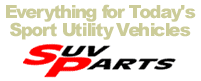 SUVParts...Best prices for JAOS and other SUV parts
Montero Owner's Forum - where I go to get answers to Montero questions.
Montero Club - More pictures of the Montero in its natural habitat
Texas 4wd Info - Good link for Texans
Montero King of the Desert- Paris to Dakar Road Race coverage
Montero Club Rally Pictures- Cool pictures of a rally in Arizona
Rockcrawler.com - Texas 4wd I-zine (Internet Magazine)
4X4 Wire - New Offroad Website
Dougies Beat on the Montero Page - Cool pictures of what a Montero can do
Mitsubishi Parts - Not much of an online catalog, but an 800 number
Suspension Parts - Airlift suspension and bushings
Australia Pajero Club - Cool pictures of Montero (Pajero) in Australia
New Zealand Niva Club - Cool pictures of Nivas in New Zealand
Ty's Raider Page - Two Door Dodge Raider page
Pajero Japan Site - Monteros are made in Japan so this site has lots of Montero info
Kelly's Blue Book - Find out what your car is worth
Overlander - Montero accessories
Surco Roof Racks - Not listed for Monteros but will fit
Roof Racks - Roof Racks, Bike Racks, etc.
ARP Saves Body Parts - Body parts for Montero
Radiators - New Radiators for Montero
John Baker - Main Montero Accessories supplier
SUV Parts - JAOS dealer - Cool Montero Racks and accessories
Motorcare 4wd Store - Montero and 4wd accessories from Australia (check out the chuckwagon, and shower)
Con-Ferr Manufacturing

- Roof Racks and Jeep accessories
Garvin Industries - Nice Roof Racks
Desert Sports - Big Bend weather report and park report
Big Bend Map - Where I do most of my 4-wheeling
Padre Island National Seashore, Texas - 60 miles of 4wd only beach
South Padre, Texas - Southmost beach park in Texas and 18 miles of 4wd only beach
Texas Hummer Page - OK I know it's a Hummer, but it still has cool pictures.
Russian Offroad Pictures - Text in Russian but the pictures speak for themselves.
Home Page | Photo Album | Tim | Tara | Favorite Links
Email: Tim Constance
tconstance@ev1.net
Date Last Modified: 9/14/98