Contents
Welcome
Tour of Leitrim
French in Leitrim
1798
Leitrim's Historic Year
Tour of Leitrim
- Parke's Castle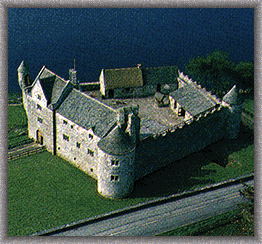 Parke's Castle was named after an English family which gained possession of it during the 1620 plantation of Leitrim. It was originally a stronghold of the O'Rourke clan, rulers of the kingdom of Breffni.

Restored using Irish oak and traditional craftsmanship, Parke's castle is a fine example of a fortified 17th Century manor house, retaining its outer defensive features as well as its gatehouse and hall.

Below is a map which shows how to get to Parke's Castle.
[Back to map]