The Old Carle Trail
The Old Carle Wagon Road was one of the first routes used to get to the Willow Creek Mining District. This was essentially a winter trail that followed the swamps. It started in Knik and went to the western end of the Lake Lucille where it crossed the summer trail. Then went up what is now Fishook Road. The Summer Trail is an RS 2477 Trail called the Wet Gulch Trail. The Old Carle is not currently an RS 2477 but could be applied for.
The following images are presented for information and education purposes.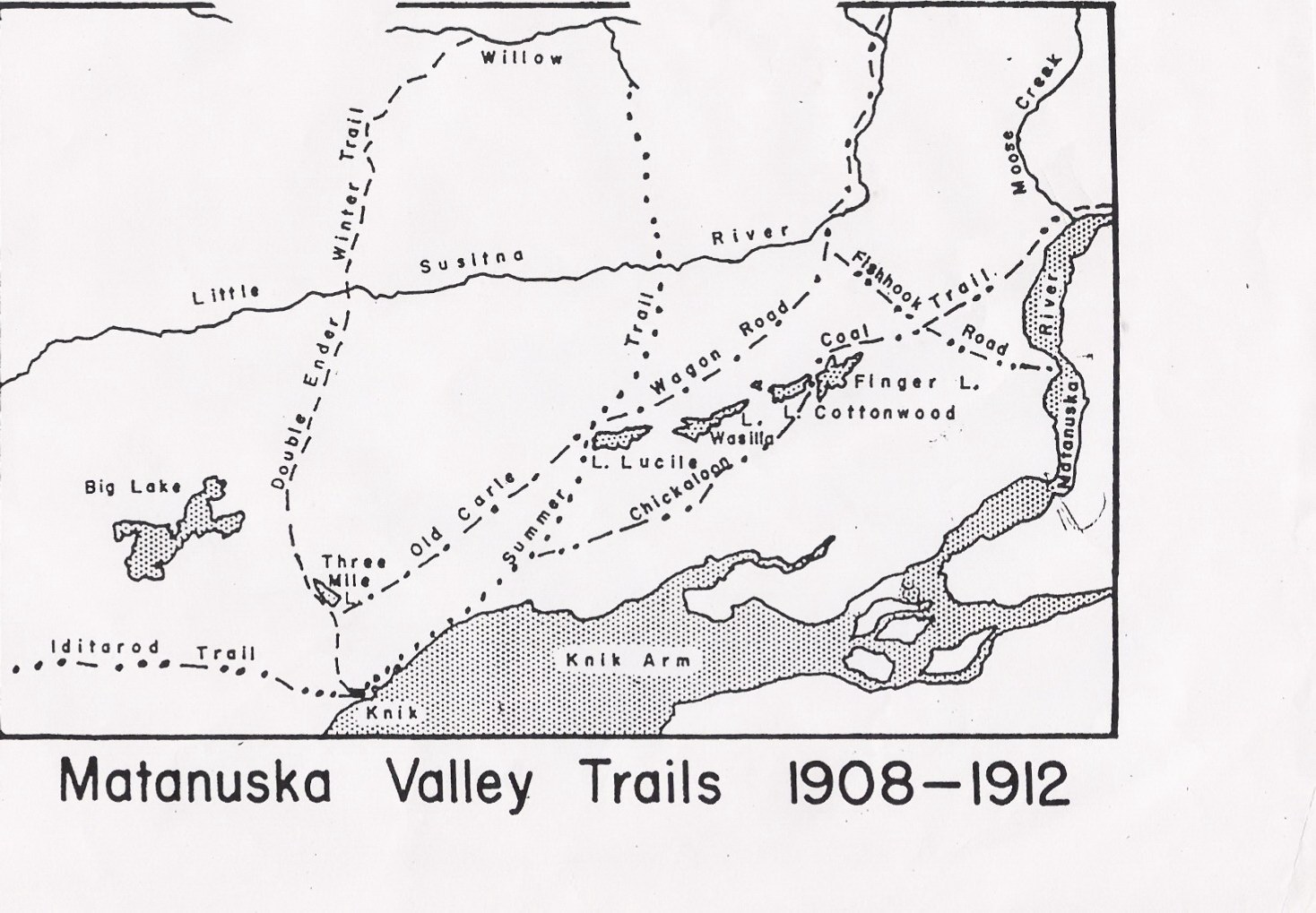 Rectangular Net Survery 1911 done by Williamson Walker and Warner.
1911-1912 Rectangular net survey done by Williamson Walker and Warner
Matanuska Memoirs
Louise Potter
This trail would qualify for an RS 2477 based on historic documentation.