USCGC Block Island (WPB-1344)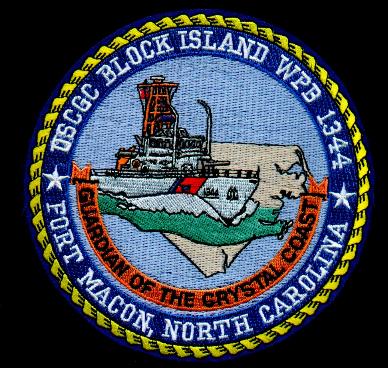 The Block Island is a 110 foot Island Class Patrol Boat. The primary mission is Law Enforcement and Search & Rescue. The cutter can stay underway for 14 days at a time, has a crew of 16 and a maximum speed of 30 knots. Commissioned in 1991, Block Island is one of the newest 110' Patrol Boats. The cutter is depicted on the patch.
A 110' Island Class patrol boat. USCG Photo.
BACK TO CUTTERS PAGE
BACK TO HOMEPAGE