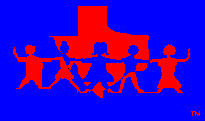 "Texas ain't big enough to hold all of us!"
Friday Night Pool Party
A shot of three mermaids: Angela, Linda, and a mystery woman. Does anyone know who she is? If so, please send a message to Big As TEXAS.


Some prefer the warm waters of the hot tub.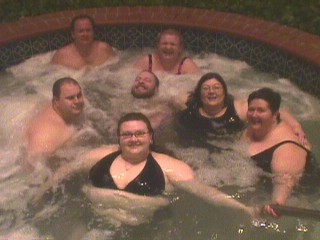 Group bonding in the hot tub.


Deanna prefers the coolor waters of the swimming pool.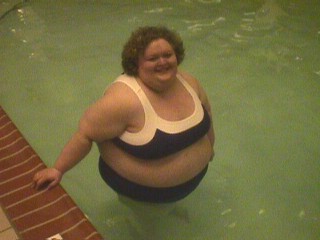 Keynoter Elizabeth cools off.


Aerobic Angel Melissa shows she like swimming as much as aerobics.

Sharon is ready for a game!.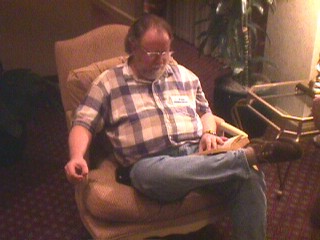 Some, like Pete, prefer a good read to a night time swim.

---

Return to the "Texas ain't big enough to hold all of us!" report and photos.
Return to the Big As TEXAS homepage.

4/02