IT'S ALL OVER FOLKS!!
It's coming up to spring time, and I don't know about you lot but I want a vacation! And so do the voyager crew!
Shore Leave Shenanigans!!
The crew have decided they need a well deserved break, so have some fun with them!! Enter any story related to a Voyager shore leave.
**RULES**
Any Voyager couple, but they have to be on shore leave somewhere. The location is up to you!
You can enter up to two stories.
Co-authored stories may be entered.
The stories must be hosted somewhere on the net already, and a link provided. You can host them at
fanfiction.net
if you dont have a website of your own.
New or old stories can be entered.
Any rating allowed, including NC17. Please make sure all stories have a clear rating.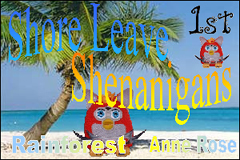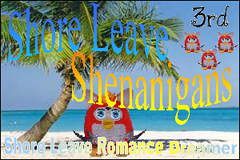 By Dreamer ~ Rated PG-13
By Anne Rose ~ Rated PG-13
By Elorie Alton ~ Rated NC17
By Spiletta42 ~ Rated PG-13
**Dates**
Entries: 21 June ~ 24-July
Reading/Voting: 25 July ~ 1 August
Winners Announced: 7 August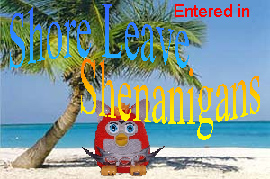 *Take this banner to place by your story if you wish. Please link it back to me!*
Didn't read the fic from the previous competition? Catch up by following the link below