More photos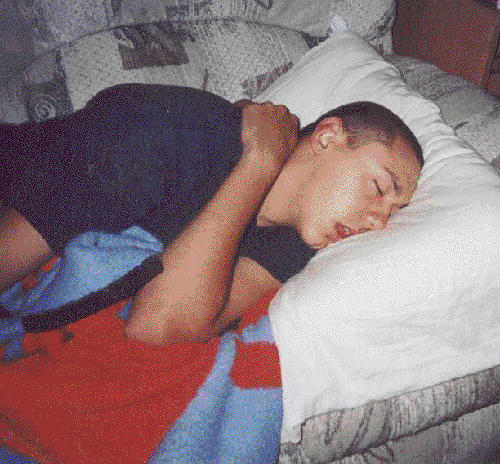 Marler at home before leaving for West Pac
Storing some ZZZZZZZ's.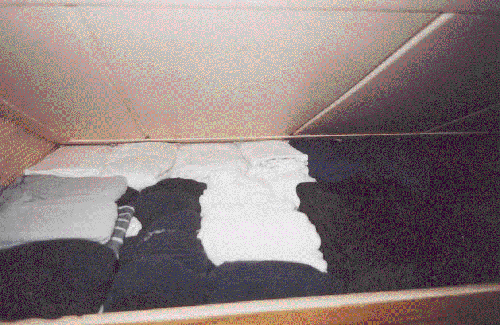 Marler's Rack before shipping out! Packing for 5 months.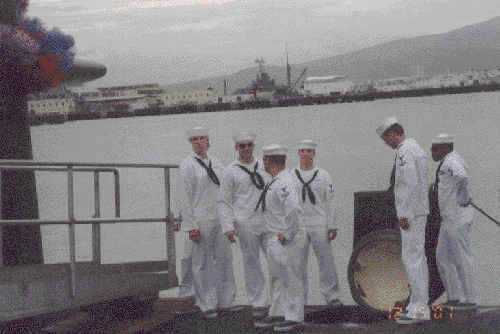 Some of the guys topside at Pearl.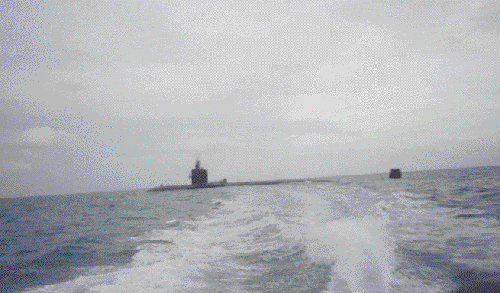 Watching the boat fade away! Shore leave THAILAND.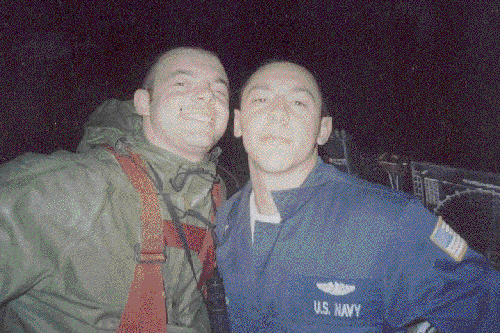 Mead and Marler off to THAILAND.
Some of the guys eating in THAILAND! Don't drink the water.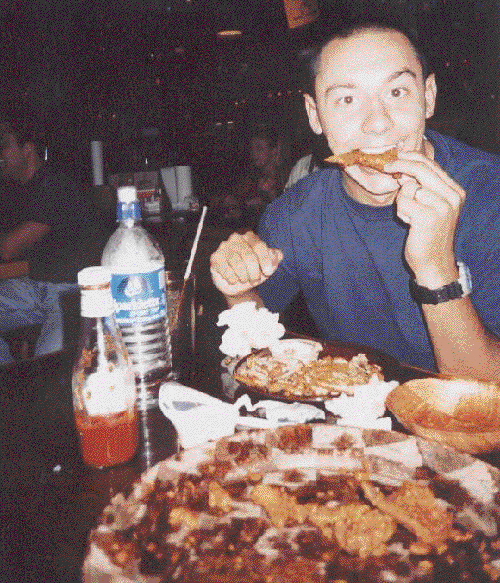 Marler piging out in SINGAPORE.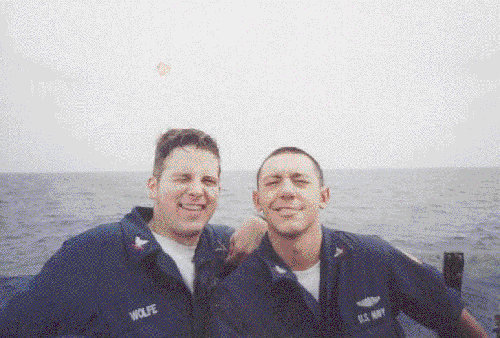 Wolf and Marler topside at sea.
Marler goofing of while on Watch. Hope the Commander don't see this!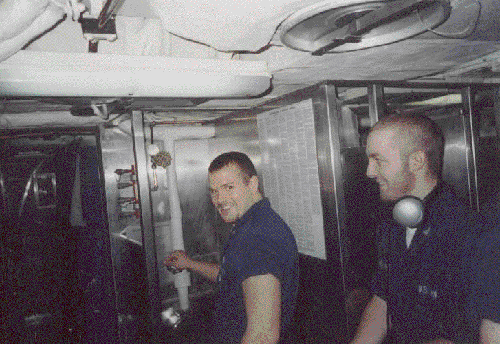 Ludlow and Thomas cleaning. At least thats what they tell me!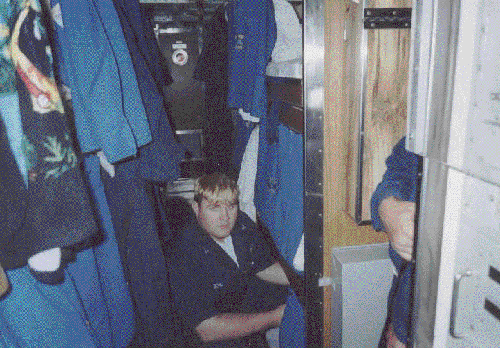 Bohli cleaning his rack.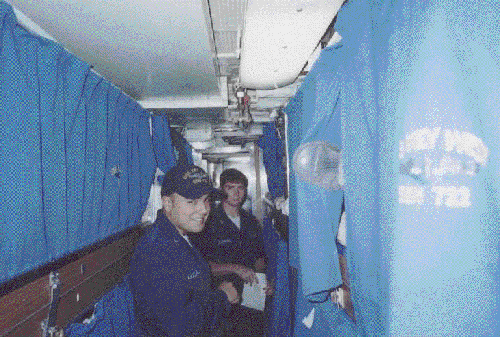 Cascurain and Clemons
Boatwright, Bjornson, Thomas, Marler and Clayton.
Clayton won Cob for a day.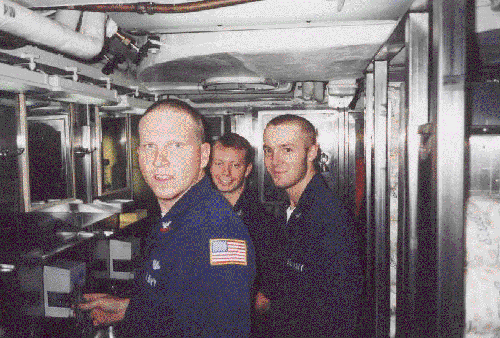 Boatwright, Thomas and Clark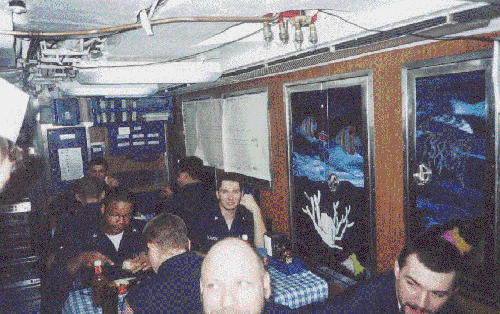 Clemons getting a bite after watch.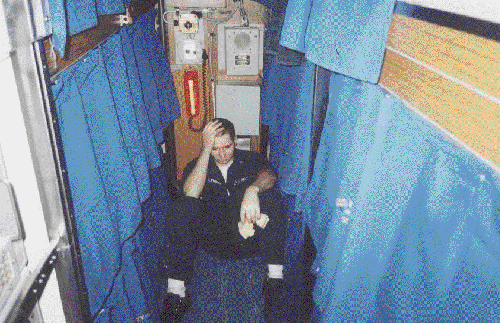 My favorite Pic. Clemons after 3 hours of cleaning.
B.J. cleaning the urinal. Looks fun.
Thomas checking out Clemons hair cut just done by Marler.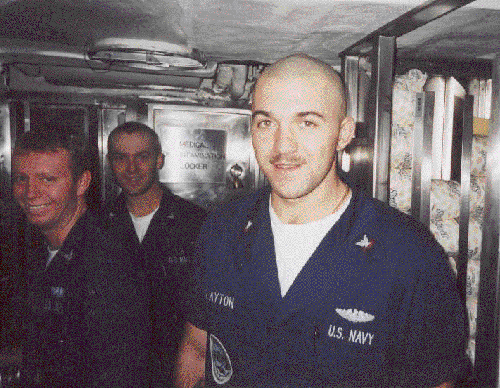 Thomas, Clark and Boatwright.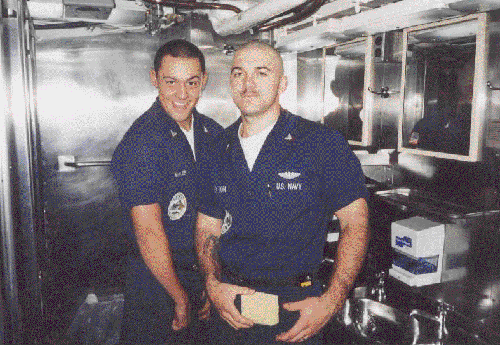 Marler with Boatwright showing him the correct way to hold a sponge.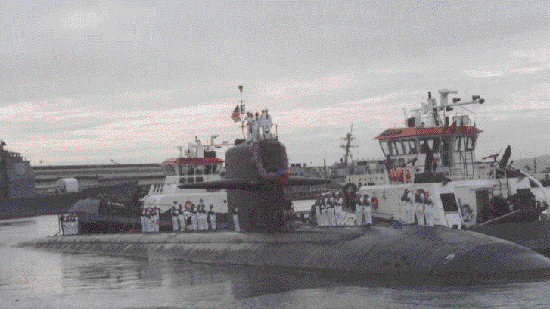 Finally home after 5 months at sea. Good Job Guys!!!!!!!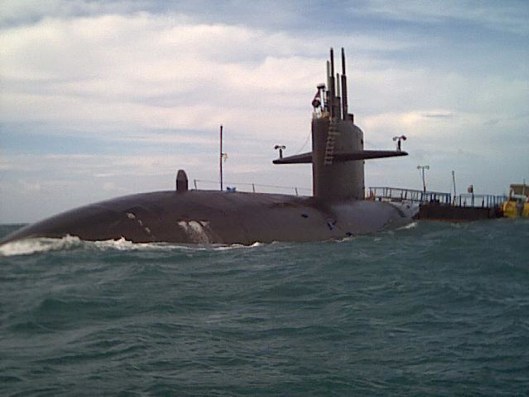 This one and the ones below sent in by Jess (Thats all I know)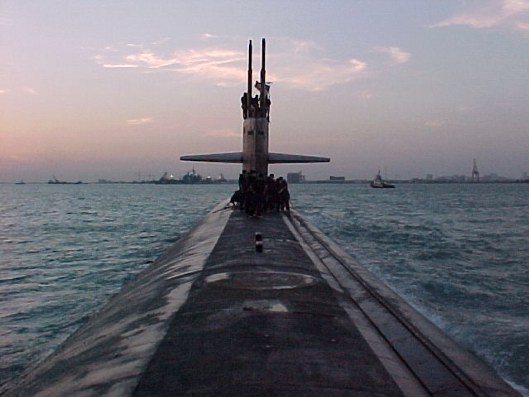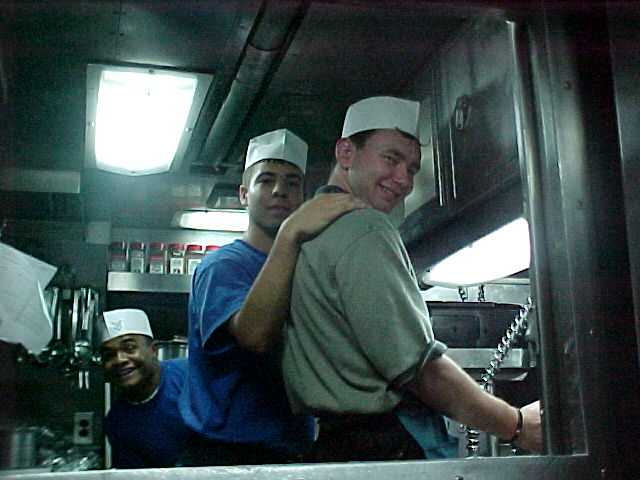 John cleaning, but everyone calls him Moose!