Welcome to the Victor Valley Bicycle Club Mountain Bike Link!
---
---
Link back to the VVBC Homepage.


If you're interested in joining the club, call the club hot line:

261 - BIKE

Or email the club from the main site.
If anyone has any mtn bike information to add to the 'New info!' board, let me know
New Info!

Weekly time trails are on TUESDAYS! We had a points series in 2006 for the expert level. It ran from Jan thru June. Points went as follows: 1st: 3 pts, 2nd: 2pts, 3rd: 1 pt All riders get a point per racer. PR's are worth a point to the rider. CR's start at 2 pts and increase by one each time the course record is broken. Winners will be treated to food and beers by the rest.
We time trial the first Tuesday of the month at Syc Rocks, and the third Tuesday of the month at Oak Hills. The start time is 3:30 pm all year.
To get to Syc Rocks, take Central North, turn right on Johnson (dirt) at the helicopter shop. One mile down turn right, Park at the slabs.
To get to Bell Mtn Loop, take HWY 18 to Corwin towards the airport, turn left (North) on Chipewa, then right on Arcata, follow it until it ends. From the airport, go up Corwin, turn right on Sylvan, 4 stop signs to Arcata and turn right. We park at the end of it. There's a new housing development going in there, but don't let it bother you. (The course is fast, easy and fun! All smooth.)
Oak Hills: Get off the 15 fwy at Oak Hills, turn right, then left on outer hwy, dead ends 200 yds, park there.
Time Trial Dates Syc Rocks: 8/1, 9/5, 10/3, 11/7, 12/5.
Time Trial Dates Oak Hills: 8/15, 9/19, 10/17, 11/21, 12/19.
Ride Calendar:
There is a pretty good size group of road riders that ride Saturday mornings, usually out of Lowe's in VV at 8:00, but contact Vince or John, or see Jay at J&K Bikes.
Mtb -
Road -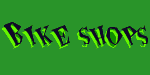 Victorville Cycles, 7th St, Victorville
J and K Bike Shop, Bear Valley Rd, Stater Bros Center, VV
SUPPORT YOUR LOCAL BIKE SHOPS BECAUSE THEY SUPPORT US!
Mt. Bike and Road Bike Time Trial Results, 1998 and 1999


USACYCLING Norba News online. Find Race Results, standings, and event calendars here.
Western States Road Bike Calendar
ORANGE COUNTY WHEELMAN
Vegas Racing
Rim Nordic Racing
Team Big Bear NORBA Nationals, Am cup

All club members and those interested in our club need to get on our email list.
This way I can send you info as I get it.
If you're not getting emails from us, leave me a quick note!
Your are vistior #
And is best viewed with