Charles Semowich, Carillonneur
---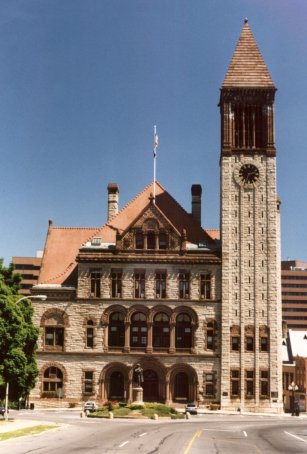 Welcome to the home page of the Charles Semowich, Carillonneur. You'll find information about the Albany Carillon, my concerts and other activities. Charles Semowich has given concerts at many carillons in New York, New England, Pennsylvania, Virginia and elswhere. He performed twice for the Commencement at the University of Massachusetts, Amherst with an audience estimated at 20,000. In 2007 he played a concert for the Albany Tulip Festival on May 11, in which he played all Tulip and Dutch music. The 2007 Albany City Hall Summer concert series was held in June and July on Sundays at 1 pm. These concerts were free and open to all. Charles played on June 3, 2007. Charles Semowich also performed on June 18 at the Storrs Congregational Church, Storrs, Ct. He gave a concert on July 10 on the carillon at New Canaan, Ct. and another concert on July 12 at the First Prebyterian Church, Stamford. Ct. He also performed twice at the carillon festival at Trinity College, Hartford. Ct. on June 25 and 25. He will be performing on August 26, 2007 at Riverside Church, New York City. This is the largest carillon in the world.
---
---
Charles Semowich, Monday and Fridays at noon
---
The official web site of the Guild.
A Music Publisher of carillon music. They published several of Charles Semowich's works.
A group of Carillonneurs at Twente University. They have posted some nice recordings of carillon music. The site is in Dutch.
---

Electronic mail address
semowich@bigfoot.com
---
---

We have welcomed
visitors to our page. Thanks
---
Last revised: June 1, 2007.