The Beginning
In the summer 1981 I was 14 years old and I was riding on my bike.
Near the center of a little town Kauniainen, Finland I saw some strange-looking
trailers. I thought it was a circus.

At home I started to build Lego-models of those strange trailers although
I didn't really know what they were.

The very next day I rode back those 5 km to Kauniainen with some friends
to see the circus. But it wasn't a circus. It was a funfair called
TIVOLI MATTI SARIOLA and they were just building it up. I took 11 photos
with my pocket camera. Now I knew what I was building.

The funfair stayed there from Wednesday to Sunday and I was there almost
all the time. I didn't know back then how big influence that visit had
upon my future life.

I tried to build the whole funfair but pretty soon I ran out of Legos.
The first rides were Twister and Dodgems. I have built rides ever since.

Now I have made a reconstruction of that funfair in scale 1/80 with the help of
those 11 old photos, some drawings and mostly my memory. A big thank goes
to Lauri Vartiainen for some photos of that time.

It was a great fun to build this!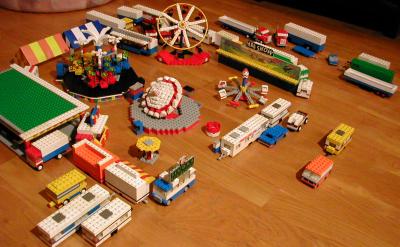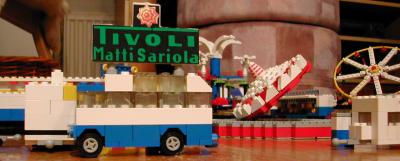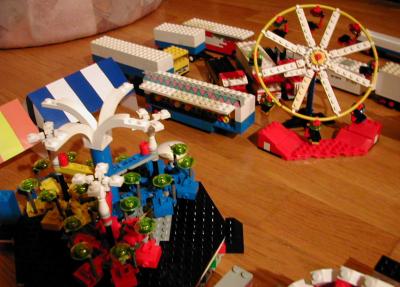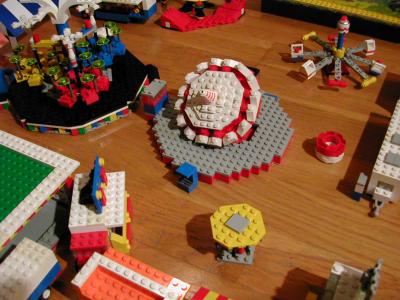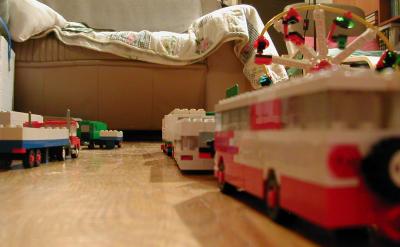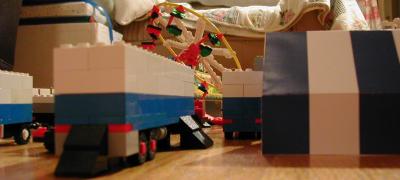 NEXT