<! following para inserted by Manisha on 03.04.2001>

Photographs from live concerts...
Solo concert of Jitendra Gore with audience. Seen some respected musicians in audience.
Upper photo: - shri Tulsidas Borkar, Pt. Bapusaheb Patwardhan, Shri Lalji Desai
Lower Photo :-Pt. Manohar Chimote, Pt. Madhukar Joshi, Pt. Yashwantbuwa Joshi, Pt.Shankar Abhyankar,Pt. D.K. Datar, Pt. Padhye, Shri Jaywant Kulkarni.
Photo at -Solo Concert in Samvadini Gharana Sammelan at Nagpur.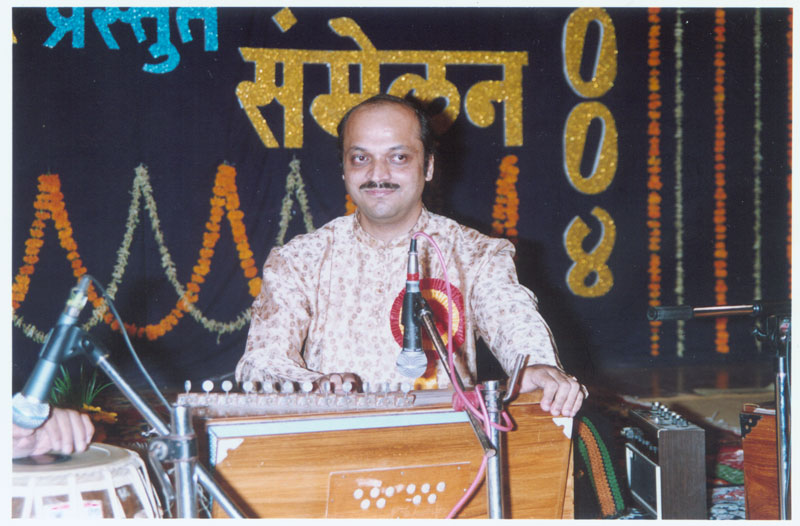 SAMVADINI SAMMELAN 2004 - SOLO PERFORMANCE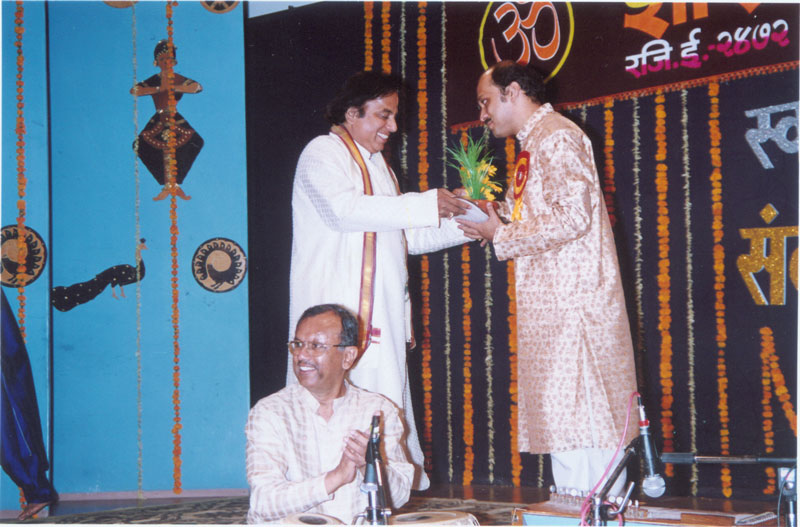 HONOURED BY PT. SURESH TALWALKAR
ACOMPANIED ON TABLA BY PT. OMKAR GULWADI
AND ON SAMVADINI DECIPLE KANAD JOSHI