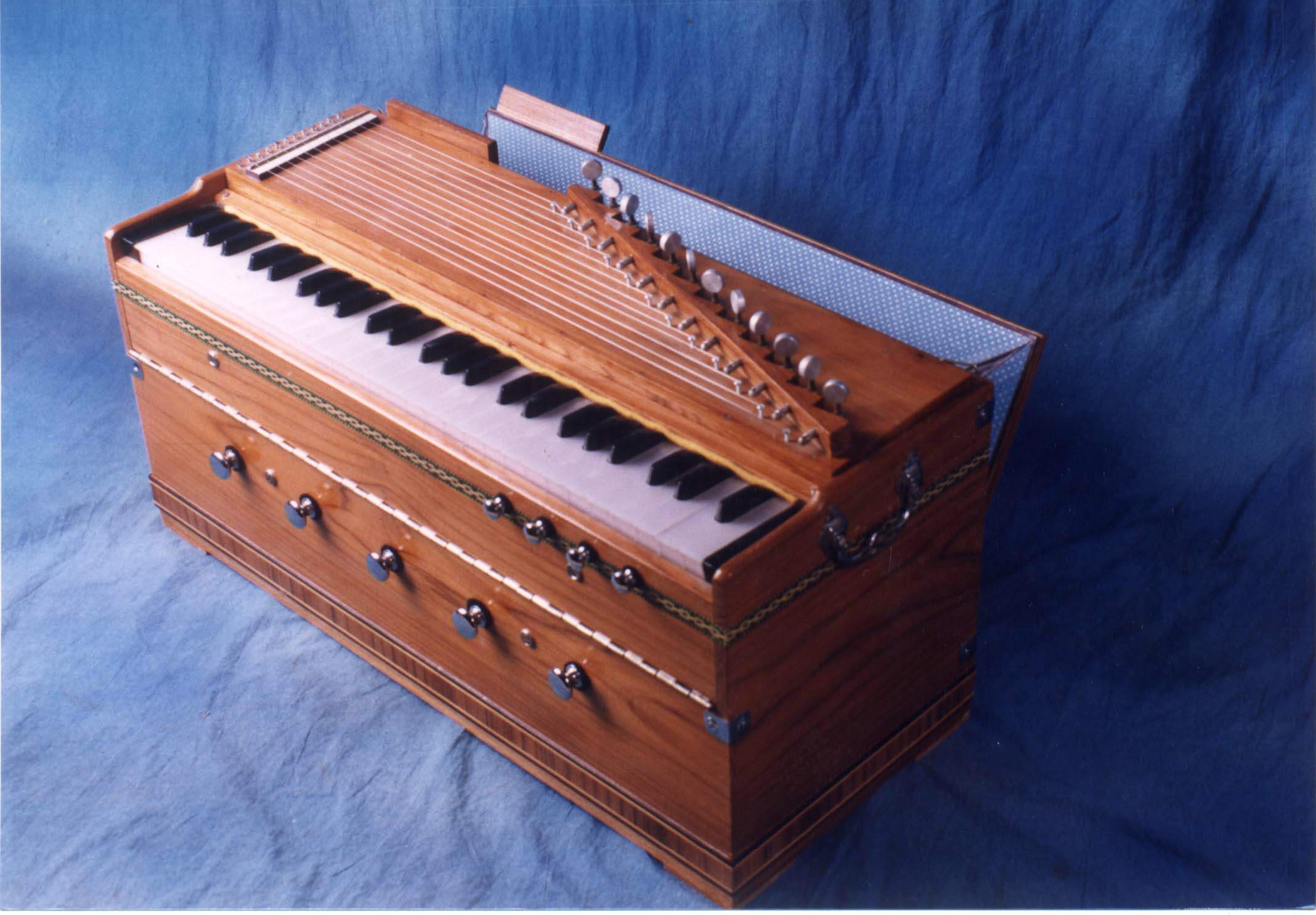 As a solo instrument, Harmonium was prejudiced and underestimated. In fact, it had more critics than friends. It was argued that: - ¨ Harmonium is a Western instrument; its tuning and keyboard are incapable of producing microtones that make the Indian music so lively and everlasting. ¨ Further it was mainly used as secondary instrument for accompanying the vocal music.
However, it is the artist and not the instrument that matters; that the instrument after all is what the artist makes it to be. The instrument upon which Jitendra performs his solo recital is different from other generally seen harmoniums.
The instrument is different in the following aspects: - ¨ Realignment of key-board - the pressure, length and height of the black upper keys supports the speed and helps to maintain continuity of two adjacent notes. (an outstanding feel of microtones- "shruti" ) ¨

Changing the tempered scale tuning system of Western music to "Gandhar" tuning of Indian music. (which sets the exact scale suitable for Indian music on this instrument) ¨

Setting the strings (Swar-Mandal) near the sound box to sustain the tone ("aasa") to add the resonance effect. (This is the addition of string instrument tonal quality into wind instrument) ¨

To balance the air pressure to enable the focusing at any particular note wherever required. (the same role that lungs play in vocal music)

Further, he uses the style and technique of playing the instrument by introducing: - ¨ Adaptation of sitar style gata presentation, jod-zala, and dhrupad styles. ¨

Introducing continuity in two distinct notes by minute finger controls. ¨ Varying tonal quality with special finger pressure techniques, which create cohesiveness to the tone like flute.
All this exactly add those elements into this instrument that were lacking for many decades which kept it away from galaxy of other instruments for so many years.
In fact, it was totally transformed from its earlier form and thus became totally Indianised. Needless to say why it is aptly called "SAMVADINI".