The Brook - Glasgow Family
The Brook - Glasgow family arose through the marriage of Robert Ainslie Brook and Mary Eugenia Glasgow June 14, 1941. Although of the family members had been born and raised elsewhere, they settled in Youngstown, Ohio. The ancestry of the Brook - Glasgow family is rich and varied, with the Mitten and Dye lines having been traced as far back as 1580. The surnames in the Brook ancestry include: Brook, Faulkner, Briggs, Kane, and Lyon. The geographic area includes England, Maryland, Ohio, and Wisconsin.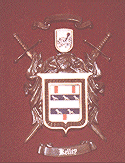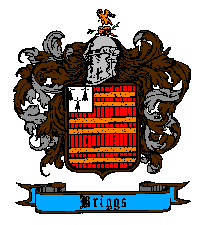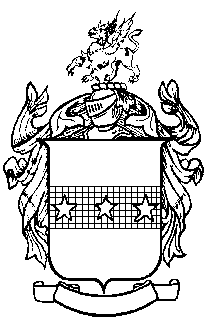 Glasgow..Kelley.....Briggs.....Fahey...Davidson....Moran....CLift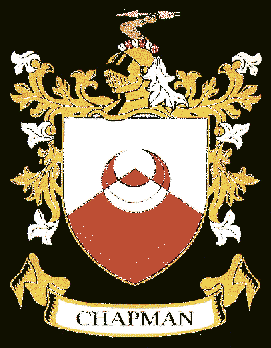 Chapman......Lemaster...........Ainsley

The surnames in the Glasgow ancestry number far greater because of the extensive research that has been completed and collected over the past fifty years or so. These surnames include: Glasgow, Shoush, Mitten, Moran, Clift, Dye, Kelley, Chapman, Davidson, Lemaster, Logsdon, James, O'Flynn, Fahe, Salter, Peak, Peed, Patterson, Glenn, Vanderbeck, and Griffith. The geographic area covers New York, New Jersey, Maryland, Virginia, Kentucky, Illinois, Missouri, Pennsylvania, and West Virginia.

All of the information included in the linked pages has been verified through census records, wills, marriage records, land records, DAR records, birth and death certificates, cemetery records and grave markers, and interviews with living descendants. Other web pages have been used for information where such information has been verified independently.

The Ainsley Name

The Ainsley name (and variations of it such as Ainslie, Ainslee) are found throughout the family. A brief history of the name is presented on a related page.

Links to Individual Family Members

Brook, Ainsley Harris b. 1986
Brook, Charles Henry. b.1882
Brook, David Allan b. 1963
Brook, Gary George b. 1948

Brook, Ryan Ephraim b. 1981
Brook, Robert Ainslie b. 1915
Chapman, George
Chapman, Hugh
Chapman, Micha (Glasgow) b. 1830
Clift, Ocea Ellen (Moran) b. 1859
Clift, Silas b. 1820
Davidson, Joshua b. 1777


Davidson, Margaret (Mitten) b. 1821
Dye, David b. 1796
Dye, Kenneth b. 1754
Dye, Mary Ellen (CLift) b. 1822
Dye, William b. 1718
Glasgow, Elizabeth Anne b. 1961
Glasgow, George Richard b. 1917
Glasgow, George Winfield. b. 1886
Glasgow, James b. 1828
Glasgow, William b. 1863
Glasgow, John b. 1780
Glasgow, John. b. 1805
Glasgow,(Taylor) Laurie b. 1946
Glasgow, Homer Glenn b. 1895
Glasgow, (Brook) Mary Eugenia b. 1947
Glasgow, Richard Davidson b. 1963
Glasgow, (Shoush) Zelma Pearl b. 1892


Kane, Dorothy Ainslie (Brook, Macklin) b. 1890
Kelley, James born 1710
Kelley, Samuel G.
Lemaster, Abraham.
Lemaster, Abraham.
Lemaster, Joannah (Chapman).
Lemaster, Richard.
Mitten, Anna Margaret (Glasgow) b. 1859
Mitten, Samuel G. b. 1816


Mitten, Thomas b. 1791


Moran, (Glasgow) Mary Fahe b. 1894


Click here to visit the Brook Side and here to visit the Glasgow side
---
Gary Brook
ggbrook48@msn.com
Hampstead, MD 21157
United States
---

This page has been visited
times.

---
---