Last update: January 21st 2017
Page visited
times (+8000 more or less. I don't know why but the counter reset.)
Italian version The original version of this website is in Italian, follow the link if you wish to have a look...
~ Oniisama E... ~ Caro Fratello... ~ (English version)
Click here for background music: Gymnopédie, Satie (midi)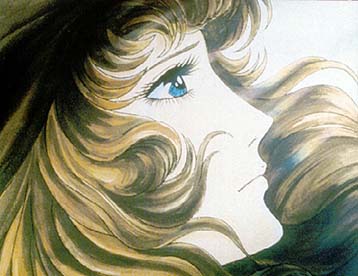 This page is dedicated to a manga work (and an anime series based on it) by the great Riyoko Ikeda, author of the unforgettable "Versailles no Bara" (The Rose of Versailles).
Less popular than the work that preceded it, Oniisama E... manga was first published in Japan in 1975 by Shueisha, then republished by Choukoro-sha in a single volume, and it's quite difficult to find today. In 1991 NHK produced an anime series, made of 39 episodes.
The anime version reminds of the series dedicated to Versailles no Bara and Ace o Nerae, mainly because they all share the same director, and a real "master" of Japanese animation, Osamu Dezaki: extremely slender characters, details constantly appearing and giving hints about the further development of the story, still images in pastel colours underlying the most important moments...
But what's "Oniisama E..." about?
The title comes from the letters that the main character, Nanako Misonoo, writes to Takehiko Henmi, a young universitary student who taught sociology at the "Juku" (a common school institution in Japan, where students prepare to give exams to enter higher school levels) she attended after junior high school: Nanako asks him to be her "older brother", a reassuring figure to whom she can tell her thoughts, pain, troubles in a very important period in the life of a young girl: the passage from junior to senior high school.
Nanako and her best friend Tomoko enter the Seiran Gakuen, a prestigious all-female private institute that comprises from elementary school to university. The school life at Seiran is dominated by three charismatic girls, respected, admired, worshipped by the other students: "Kaoru no Kimi" (Prince Kaoru), aka Kaoru Orihara; "Hana no Saint Just" (Saint Just of Flowers), aka Rei Asaka; "Miya-sama" (The Princess - or Lady Miya in the Italian version -), aka Fukiko Ichinomiya.
Besides meeting these "wonderful people", Nanako also meets Mariko Shinobu, a charming classmate, whose main goal is becoming Nanako's best friend. All these people, and the mysterious stories related to them, will have a deep, lasting effect on young Nanako.
The plot of Oniisama E... is extremely intriguing, like a jigsaw puzzle composing very slowly before our eyes, stressed by the feelings and sensations of the main characters, by highly dramatic moments (and even melodramatic, as someone said); a sort of "gothic novel", a story of love and death, dominated by roses, cherry petals, by an old clock tower, a mysterious golden bracelet, and a sad-looking little doll, appearing like a leit motiv throughout the series...
Oniisama E... is oriented to a more mature audience, as serious issues are recurring in this work: use of drugs, teen-age suicide, serious diseases, the influence of a high-class elite on the life of young individuals, and, last but not least, the very strong attraction for a person of the same gender...
But Oniisama E... is also a work that anyone loving shoujo manga should definitely read or watch, a masterpiece in describing the female world and psyche in a troubled moment of the growth of a young girl...
I strongly recommend it to people who, like me, have always loved Riyoko Ikeda's style, and read mangas also with their hearts...
---
Multimedia:
---
If you are interested in buying the DVD Italian version in two boxes, try to contact:
Yamato Shop, Via Lecco,2 - 20124 - Milano (Italy)

Fax number: 02-29527344 (add Italy's code before "02"); Tel. number: 02-29409679
You can also visit the Official Website of Yamato Video (in Italian), where you can order the Italian DVD version online.
You can also try and ask Yamato Shop about the Italian version of the manga (look in the "Manga scans" section of this site to have more info about it).
---
If you wish to use for your webpages images, text or other material taken from this website, PLEASE give credit to the author, meaning me (arashi) or to the people who scanned and sent me the images you find in several sections of this site (their names are mentioned).
In any case, please say where the material you use comes from, linking to this site.
It's a form of respect for the work of other people. Thanks.
---

If you wish to make comments on this page, or exchange opinions on this great work, just e-mail me... You can also leave a message in the Guestbook placed in the Italian main page.
Website created by "arashi kishuu" on October 6th 1998 with Netscape Navigator Gold (tm) version 3.01.
***
The water background on this page comes from IconBAZAAR
---
Copyrights & Disclaimer: [for the anime] 1991, NHK Enterprises Inc./Ikeda Riyoko Productions/ Tezuka Productions. Copyright 1996, Yamato S.r.l. for the Italian version. [for the manga] 1975, Ikeda Riyoko Production. First published by Shueisha and republished by Choukoro-sha, Inc., Tokyo, Japan. Copyright 1995, Edizioni Star Comics Srl for the Italian version.
All images and material on this website are copyright of their respective owners; copyright Yamato Video Srl and Edizioni Star Comics for the Italian versions. No infringment of copyright laws is intended.
This website was made by a fan for other fans, and has no commercial purposes of any kind.
---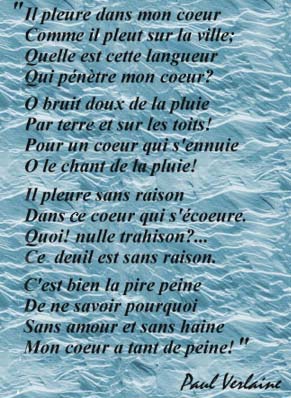 ---
---