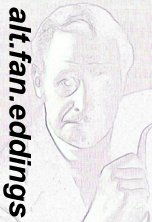 People on AFE
Welcome. This is the alt.fan.eddings people page. I was going to call it the alt.fan.eddings Regulars Page, but some people here don't post regularly, some used to post regularly and some have been life long lurkers. I then thought I'd call it the alt.fan.eddings Alias Page, but then I realised some people might not be on Aslade's Alias Register. So its just The AFE People Page.
On this page you will find descriptions of some of the people you will find on the newsgroup. If you see a post by someone, and would like to find out what they are really like, here's the place. For each person, you will find their name (totally optional), their e-mail address ( optional if they don't want to talk to anyone), a brief description of themselves (free form, but most people say where they are from, what they do, what they like to read when they are not read AFE or Eddings), a description of their newsgroup activities (what they like/dislike about the newsgroup, what they have contributed). You may also see a link to their homepage if they have one (please note, it is not neccessarily Eddings related) and if you're really lucky you may see a picture of these beautiful people.
Coming to possibly the best part, there may be a link to a story. If a person has an Eddings alias, they may have written a story as if they were this person. To go directly to a complete list of these stories click here.
Finally, if you are not in the list and would like to be e-mail me with some details. If you have an Eddings Alias, please write a short story about him/her/it.
---
People
The current number of people featured is 41

---
Alean
| | | |
| --- | --- | --- |
| EMail: | | Fantine716@aol.com |
| Alias: | | Alean |
| Description: | | In RL, I'm a student in high school and I also work at the local library. Next year, I'm going on to college, although I have yet to figure out what exactly I want to do. There's not a whole lot about me that won't put you to sleep, so I'll just fast-forward through that. My life is pretty standard. I've been reading Eddings for about 4 years now, and when I'm not reading his books, I like Robert Jordan, Patricia McKillip, Terry Goodkind, Terry Pratchett, etc and so forth. |
| AFE History: | | My ng history, in a nutshell, has been pretty short. I began to post in July of 1997, after I had lurked for about a month. If any of you want to identify my posts without reading my name, just look for the most bizarre explanations. They're usually mine. I try to post every day, but that doesn't always happen. I just love a place where I can discuss my favorite books with other people. |
| Story: | | Alean's story |
Back to list
---
Anakha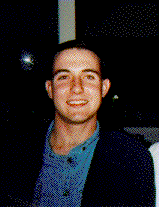 Name:
John Edward Selby
EMail:
jeselby@acs.ucalgary.ca
Alias:
Anakha
Description:
In RL, my name is John. I am 20 yrs old and am studying two degrees at University (4th year). I am studying International Law and International Business degrees. I am Australian, but I am on exchange in Canada and spent the summer backpacking all across North America (2/3 of Canada and 40 states of the USA).
Can I add a few things to Anakha? My favourite authors are David and Leigh Eddings (of course), Anne Rice, Douglas Adams, Stephen Hawkings, Raymond E. Feist, Dale Brown and Doestovsky.
AFE History:
I am an occasional poster to AFE, though I do communicate directly with her divine goddess Aphrael frequently. She and I are good friends actually. I am so busy with University (and skiing and partying) that I don't get a lot of time to post. Also, I have been on AFE for about 4 years now so pretty much any thread that comes up, I have seen in one or more variants already so I don't bother to respond to them. You usually only hear from me if someone is totally inaccurate or they have come up with something novel. I have been out of touch with AFE for the last four months because I have been backpacking all over Nth America. I will rejoin in a few moments.
Story:
The most powerful being in the universe?
Homepage:
http://www.geocities.com/BourbonStreet/2741/
Back to list
---
Aquarius
Name:
<CENSORED>
EMail:
aquarius@cryogen.com
Alias:
Aquarius
Description:
Who I am and what I do in RL? What's RL? :-)
No, I do have a Real Life (tm).
I'm a computer kind of bloke (unsurprisingly). I smoke and drink too much, I read Eddings books :), I read spy novels, I go to work. And I try and balance all this with the rather difficult task of being engaged and planning a wedding. (7 months to go!)
Other favourite authors? Hm. Agatha Christie, I suppose. Neil Gaiman and Alan Moore. Terry Pratchett. Frederick Forsythe. Not JRR :-)
AFE History:
What I've done on the ng? Driven Rumor out, or at least contributed to it. Fought with people. Offered the occasional intelligent answer to a question. Seen Kalten and Simon disappear and return. Seen Martel disappear and not return. Failed to win the trivia quiz. Annoyed everyone with nitpicky questions that don't really matter.
How long I've been there? Fractionally under three years. I was on for about 6-9 months, then I lurked for a year or so, and then came back again into the heady arena of posting.
I post most of the time; I'm on sabbatical atm because I can't get a newsfeed :-(
No, I'm not a priest. :-)
Story:
N/A
Klael's Army:
Noooooo :-)
Back to list
---
Aslade
| | | |
| --- | --- | --- |
| Name: | | Martha C. Lanclos |
| EMail: | | aslade@cheerful.com |
| Alias: | | Aslade |
| Description: | | Wife for 20 years, mother of 3, stepmother of 6 more, stepgrandmother of 14 (I think, last count), and soon to be stepgreat-grandmother of one. Worked in an office all my life (still do). Went back to college and got the Bachelor's in '95. Attended grad school for a year in Biology and was a little too far behind to catch up. Sat out a year while hubby had heart surgery. Returned to grad school this fall to work on my Masters in Business Admin. Work for a civil engineering firm (small) in south central Missouri USA as office manager. Read various authors in bunches, like bananas. This month I'm re-reading Asimov's Foundation series. I re-read a lot. |
| AFE History: | | I've been posting on a.f.e. since early spring, lurked for a while before that off and on. My posting now is very haphazard because of time. I like the fact that the group is one of the few that respects the informal rules of "be nice", "don't hit", "share" ... you know, everything you learned in kindergarten. I'm Aslade, CelAslade, Little Mother of A.F.E. and I consider that quite an honor that I try very hard to live up to. Aphrael suggested the alias Aslade to me since it fit my personality. The little mother got tagged on later, and it's sort of funny since my physical appearance in RL is more that of Sephrenia. |
| Story: | | The Farmhouse |
Back to list
---
Beldin
| | | |
| --- | --- | --- |
| Name: | | Matthew Braymiller |
| EMail: | | braymiller@mindspring.com |
| Alias: | | Beldin |
| Description: | | I'm Matthew Braymiller, a computer archivist, married 14 years to a wonderful woman, father of two children who are usually wonderful themselves. I am bracing myself for the teenage years which are staring me in the face. My family and I live in upstate New York, near Albany. My wife and I are avid readers, devouring most anything that is near to hand. My daughter is also turning into a lover of books, and is currently working her way through Brian Jaques' Redwall novels. |
| AFE History: | | I've been actively participating in the NG for several months now, and lurking for a month or so more than that. I have enjoyed the discussions on most aspects of the books. My favorite posts were the COTW threads. I am sorry that they have been discontinued, but I understand the reasons behind it. While i don't post every day, I am usually seen grumping about once a week or so. |
| Story: | | The Hunchback's Tale |
Back to list
---
Belmakor
| | | |
| --- | --- | --- |
| Name: | | Gary McClellan |
| EMail: | | garymc@pldi.net |
| Alias: | | Belmakor |
| Description: | | My real name is Gary McClellan. I'm a Lutheran Pastor in rural Northwest Oklahoma, USA. I'm 30 years old. My hobbies are varied and widespread, but here's a bit: My favorite authors are (besides DE of course) JRR Tolkien, Michael Stackpole and Tom Clancy. I also collect anime and manga (Japanese animation and comics). I'm known on the web under various names, but the most common are Belmakor at AFE, and JFeeple elsewhere. |
| AFE History: | | I've been following the AFE newsgroup for about 4 months, and been posting for 2 or 3. I'm a semi regular poster, usually averaging three posts a week. But I do read everyday. My favorite thing about the AFE group is that it is gennerally a happy, lighthearted group. Some newsgroups may as well be called "flamegroups"..and others seem to have lost the idea that things should be fun. So for me, AFE is a happy little home. |
| Story: | | A tale from the grave |
Back to list
---
'Cap' Miller
| | | |
| --- | --- | --- |
| Name: | | John Brown (no _really!) |
| EMail: | | Kheldharr@aol.com |
| Alias: | | 'Cap' Miller |
| Description: | | Let's see... where to begin. Well, my name's John Thomas Brown and I'm a 28 (almost 29) year old resident of the quaint lil' state of New Jersey in the US of A. Currently, I'm a business travel coordinator for a large finance house, though ow I ended up there is still a bit of a mystery to me... ever saw myself as an office type person. Apart from work, I'm a jack of all trades in my interests. I enjoy roleplaying games... I'm a fair guitarist and songwriter... presently, I'm in training to become a stage combatant to further my roles in the NJ Rennaissance Faire... I spend probably too much time on the ol' computer... and somehow manage to find the time to read the likes of Mr & Mrs Eddings, Ray Feist, Peter David, Mike Stackpole, and whatever else someone loans me. |
| AFE History: | | I only recently discovered AFE... the end of December '97. For all the years I've been online, and for all the years I've read D&LE, it never occured for me to look for an Eddings site/NG/whatever. I lurked for a few weeks, and have only occasionally posted thus far. AFE is my first NG, and it seems like I'm lucky in that it's a great one. As far as the alias, I picked 'Cap' simply for the reason that I saw Bel/Mal names... Tam'/El names... even a Raphael from tL... but nothing from HH. 'Cap' was one of my favorite characters in HH, and he appealed to me since it's kind of how I see myself getting as I get older. |
| Story: | | 'Cap' Miller in a Crazy Fantasy World |
Back to list
---
Ce'Nedra
| | | |
| --- | --- | --- |
| Name: | | Natalie Katherine Bradshaw |
| EMail: | | Ce'Nedra@brad-camb.demon.co.uk |
| Alias: | | Ce'Nedra |
| Description: | | My real name is Natalie Katherine Bradshaw, I'm nearly 20 (well, will be 20 by the time people see this!), and I'm a student of Philosophy at the University of Glasgow in Scotland. I also read Terry Pratchett, Sherri Tepper, Stephen King, Richard Laymon, Dean R. Koontz, some of Piers Anthony (I grew to hate Xanth...), David Gemmell, Clive Cussler, Philip Jose Farmer, Anne Rice, Terry Brooks, Anne McCaffrey, and lots of others whose names have flown out of that sieve called my memory.... |
| AFE History: | | I've been posting to uk.people.gothic since 1996, and only recently when I got a decent news-host for access to other groups, have I joined various other groups, including a.f.e. I've only been here since...erm (goes and flicks through folders...) Friday the 4th July, so I'm still a relative newbie to this group.... I don't post every day, maybe be once a week, although I do tend to read every day. I see the ng as a place for people with common interests to get together and talk about Eddings's book and other issues too... this seems to annoy other people though, who consider anything but Eddings off-topic. Ah well..... |
| Character: | | I picked Ce'Nedra as she has always been one of my favourite characters, probably because I can sympathise with her a lot. I am the youngest of 4 children, and as a result was quite spoiled. Okay, I've grown out of that a lot (I hope) but I'm still known to try and manipulate people, although I'm not as good at it as Ce'Nedra. Maybe that's why I liked her so much! |
| Quote: | | "I don't want to be reasonable. I want to kill Zandramas." |
| Homepage: | | http://www.gothweb.co.uk/Talia |
Back to list
---
Cyradis
| | | |
| --- | --- | --- |
| EMail: | | celcyradis@geocities.com |
| Alias: | | Cyradis, Seeress of Kell |
| Description: | | In RL I am called Karen. I have been studying Film at a local college, but recently decided to change majors. Aside from a.f.e. current interests include working on my website, creating the "Online Eddings Compendium", and teaching myself Welsh. Favorite authors (aside from Eddings ;-) include Jane Austen, Shakespeare, Anne MacCaffrey, Andre Norton, Piers Anthony, Timothy Zahn, and J.D. Salinger (to name a very few). I chose to be Cyradis for two reasons: a) no one had taken it yet, and (b) it's a quiet, musical kind of name. In a small side note, my website is called Kell, so it seemed rather appropriate. |
| AFE History: | | I have been posting since August 1996 although I tend to lurk most of the time. I was responsible for the Season's Greeting project for the Eddings this last Christmas and had a great deal of fun (Thanks again to all who participated). With school and stuff I don't get much of a chance to post anymore and I seem to be doing an awful lot of remidial reading every time I visit Aphrael's Temple over on usenet. |
| Story: | | From the mountain of Kell |
| Homepage: | | http://www.geocities.com/Area51/Lair/2045/ |
Back to list
---
Davon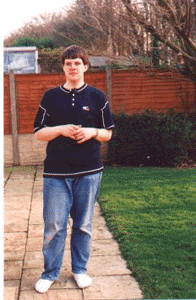 Name:
Jonathan Nicoll
EMail:
jonathan@nicoll.karoo.co.uk
Alias:
Davon
Description:
I was introduced to Eddings by a friend, a few years ago and since then have read all the fantasy books D.E. has written, many times. Aside from Eddings, I also read Terry Pratchett, Anne Rice and Dean R Koontz to name three. I also play the keyboard, listen to music (Corrs and a local group called The Beautiful South), I also enjoy computing (including programming), swimming and cycling.

I am a fan of science fiction such as Star Trek and Star Wars. My Star Trek webpage is at http://treksite.8m.com.

AFE History:
I have been a member of A.F.E. for a couple of years, I read most of the messages and I post occasionally when I can think of something so say or see something I can reply to.
Homepage:
My homepage is at http://www.nicoll.karoo.net but is as yet uncomplete.
ICQ et al.:
I have ICQ and Yahoo Messenger. My ICQ UIN is 14221625 (alias Quark), My Messenger ID is jjnicoll.
Back to list
---
Dom Wynn
| | | |
| --- | --- | --- |
| EMail: | | dominic.wynn@conted.ox.ac.uk |
| Alias: | | Naaaaaaah, that would be silly :) |
| Description: | | Having studied history at Warwick University I am now turned administrator. Still fascinated by history my reading matter nowadays is a little more 'fantastical' - Jordan, Asimov, Eddings, Stephen Fry(?) etc etc. |
| AFE History: | | Originally posted in 1994-1995, when the main posters were Donal Fellows and Kalten, I lost my account for a while then started posting again in the autumn of 1996 by which time Rumor and Aphrael seemed to have taken up residence. Since then I have spent my time posting irritating One Line Followups, contributing as Newsgroup Historian and needling (unsuccessfully) Aquarius.... |
Back to list
---
Foxalot
Name:
Foxalot
EMail:
kitsune@cyllene.uwa.edu.au
Description:
Ok. In RL I am a PhD student with the University of Western Australia's Department of Medicine. I am studying liver disease and the immune system. I read anything by Big Dave, Terry Pratchett, Robin Hobb and Sara Douglass and about foxes.
AFE History:
I was a lurker until about two months ago. I post infrequently due to a lack of time and understanding of my crotchety UNIX server
Character:
I don't have an Eddings alias. Foxalot stems from a memorable AD&D campaign where I was a kitsune paladin (think: Lancelot!). Hence my self-bestowed title "Champion of foxes and other small carnivores". I am hoping that Aphrael will be accepting paladins into her clergy soon!
If I were to choose an Eddings alias, I would choose Asrana (warning contains Polgara the Sorceress spoilers). In fact Asrana was my alias until my Unix server threw a wobbly, and I reverted to Foxalot.
Back to list
---
Gilmae
| | | |
| --- | --- | --- |
| Name: | | gilmae...oh allright david edgar |
| EMail: | | gilmae@powerup.com.au |
| Alias: | | gilmae |
| Description: | | I'm a 4th year IT student, still trying to finish off that third year. unfortunately I got my internet connection mid way through third year, with disastrous results. So now I have to shoehorn actual uni work in amongst gigs (I also play guitar for a local crap band), selling ad&d modules to local munchkins and causing contention of AFE. Amongst that I find time to read Eddings, Robert Jordan, Terry Pratchett, William Gibson and Anne Rice. |
| AFE History: | | Without looking at usenet, I think I first started posting around august 1997. I was taking it upon myself to be the devil's advocate, and did a bit of stirring. I then took a long rest from posting, and have only recently delurked again. I try to read the group once a night, but I share a modem with three other people; its a nightly battle. |
| PS | | Will you look at that picture. Crimminy, I look a well dressed ape. IIRC I was walking towards my sister saying 'if you take that picture I'll kill you!' thats what you get for trusting your parents to scan in pictures for you. |
Back to list
---
Greldik
Name:
Ronan Willis
EMail:
ronan@sealandroadrip.demon.co.uk
Alias:
Greldik, the Cherek sailor
Description:
What do I do in the real world - the real world!! (shudder) Well, at the moment I am between opportunities - a dole-ite in other words! I reside in that picturesque town on the banks of the bubbling Mersey - er.. that Ellesmere Port[1] or pollutionsville as I like to call it - if you've ever been past it you know what I mean.
I'm 29 and male (in case you don't recognise the Christian name!) Other authors that I like, in no particular order, are Dave Duncan, Roger Taylor, Katherine Kerr, Stephen Donaldson, Sheri S Tepper, David Gemmell, GG Kay, Jonathan Wylie, Robert E Vardeman and Robert Jordan. A varied list, with some more serious than others, but then I like a wide range of books to read, although the length of some of the series (RJ in particular) is seriously beginning to irritate me. Other than reading, my main hobby is following the fortunes of the greatest football team in the world - thats Chester City in case you wondered! Although this is giving me more pain than pleasure at the moment.
[1] Greldik would like it pointed out that Ellesmere Port is in the UK and not in Cherek, nor is it anywhere near Riva.
AFE History:
After lurking for a month, I first started posting in August 1997. I think its a pretty friendly ng. I've lurked in others but didn't bother staying as they wern't as friendly or had the potential to give you a right slagging off if you said the sun rotates about the earth or such other revolutionary thoughts. So far (!) nobody has done this. The most notable contribution I have made so far is to ask the innocent question "What is everybody reading at the moment", which soon developed a life of its own. Other than that, I tend to find myself mostly involved in Off Topic discussions, usually with a very bad joke thrown in for good measure. I like to think that I don't take things too seriously. I usually look in every day - saves waiting hours at the weekend when its slower.
Story:
I chose this because I didn't want a main character, the one I wanted was gone (Beldin) and basically he seems like a good laugh. Indeed, in the depths of my sewer like mind I hear Greldik calling, he wants to say something.
Back to list
---
Kalten
Name:
Kalten
EMail:
Cyberkalt@aol.com
Description:
I am a student at Staffordshire University studying the final year of my degree, which is in Computer Science Information Systems. My favourite authors are David Eddings and Terry Brooks although my favourite single book is probably Jason Cosmo by Dan McGirt.
AFE History:
It was so long ago when I started, definitely before September 1993. AFE had been running for about a year or two and the main poster on there at the time was Donal K. Fellows. I disappeared off the newsgroup for around six months when I started my placement until I figured out that I could telnet back to the university. And finally, my most memorable contributions to the newsgroup are probably:-
a) The Book of the Heavens series
b) invention of aliasing, i.e. me Kalten, you Jane.
Story:
Kalten's story
Back to list
---
Kheldar
| | | |
| --- | --- | --- |
| Name: | | Brian Davidson |
| EMail: | | briand@indy.net |
| Alias: | | HRH Kheldar, Prince of Drasnia |
| Description: | | Okay, here goes. In that dreaded condition known as Real Life, I am employed as a Tech Support agent for a large ISP in central Indiana, USA. I work three evenings during the week, plus two graveyard shifts on the weekends. I do most of my AFE reading from work, which is why I don't have time to write very often. That's also why I dont participate in scheduled chat sessions. No Chat while at work, is the policy, and if it's while I'm not at work, I'm probably asleep. I'm also an incredibly avid reader, and currently own well over 2,000 Science Fiction and Fantasy books, gathered over my 33 years. |
| AFE History: | | I've been reading the ng steadily for about eight or nine months, I guess. I write sporadically, but usually find that someone else has already said what I would have, so I don't bother to cover old ground. I think the idea of Eddings aliases is great, as long as it stays optional. All in all, I find AFE to be quite comfortable, congenial, and above all, intelligent. Because of my limited participation, I have never considered myself to be a good candidate for the Priesthood, so I have not inquired. |
| Story: | | Kheldar's story |
Back to list
---
Klael
| | | |
| --- | --- | --- |
| Name: | | Oliver Carpenter |
| EMail: | | oliver.carpenter@kcl.ac.uk |
| Alias: | | Klael |
| Description: | | I'm a first year nursing student at King's College London. Being at University means that I get free access to the Internet and so I can read and post to AFE. I'm 18 years old with brown hair and a cheeky smile. (Due to heavy doses of anibiotics, my acne has finally disapeared). I read an awful lot (and really fast too) so I have a lot of favourite authors (anything fantasy really). My top 5 have to be (in no particular order) Tolkien, Eddings, McCaffery, Donaldson and Kerr. |
| AFE History: | | I've only been posting to AFE since September '97 - simply because of free internet access. I read and post to AFE several times a week - whenever I don't have lectures in fact. I chose Klael as an alias because I thought that evil was unrepresented on the NG. Now, with the addition of Kal'Torak and Zandramas, the balance is more even. I post to any threads that take my interest. I really like AFE because it is so friendly, the fact that I can talk Eddings is almost just a bonus. |
| Story: | | I'll post one when I've got one. |
| Klael's Army: | | I'm really glad no-one has blamed me for this thread - I mean, I did create the army in the first place. |
| Quote: | | (no real one as Klael doesn't say anything in the books - I'll just have to settle for my sig). Content to bring an aura of polite evil to AFE. |
Back to list
---
Melidere
| | | |
| --- | --- | --- |
| Name: | | Helen |
| EMail: | | iamou@hotmail.com |
| Alias: | | Melidere |
| Description: | | In the place known to many as RL, my name is Helen. I am a 20 year old (1997), computer illiterate, Sydney-sider (Australia), in my final year at uni and studying commerce (and not trying to deface gold coins). When I'm trying to finish assignments last minute and cramming for exams, i enjoy reading books by Terry Pratchett, Anne MacCaffrey and Margaret Weis among others (and of course the Eddings'). |
| AFE History: | | I started lurking on the AFE in April 1997, it took a while to figure out where to find the newsgroups. I still sort of lurk, popping in every so often. The newsgroup has come up with some extremely funny stories, and they always seem to be the highlight of a rather hectic week. |
| Story: | | Melidere's tale |
Back to list
---
Merel
| | | |
| --- | --- | --- |
| Name: | | Melissa Giannopoulos Glisan |
| EMail: | | melissa@nb.net |
| Alias: | | Merel, wife of Barak |
| Description: | | Okay, lets see. My name is Melissa Giannopoulos Glisan, I usually don't torture many with my maiden name but it says alot, a Greek that married an Irishman, even Belgarath's temper couldn't hold a flame to my five year old son's! I am an avid reader. I've been reading since I was two years old and now that I'm 26 I can put away a five hundred page book in two evenings. I enjoy books on history, psychology, strategy, biology - anything but romance and Rambo types in print - those are real snoozers. As for writers I like Walter Farley, Marquis de Sade (actually a very brilliant man if you overlook the weird sexual perversions), Margaret Sutton, Carolyn Keene (the only Nancy Drew writer worth anything), David Eddings of course, Colin Dexter, Trevanian, Steinbeck, Hemmingway, and Ross MacDonald (also known as Kenneth Millar). I am an Engineer and substitute teach when the local technical schools need me. I work with at risk students and socially emotionally maladjusted kids. Special needs types, like my younger brother is, dyslexic and ADD. |
| AFE History: | | I tend to lurk for the most part. It makes it look like I'm doing something at work when nothing is going on. I think the ng is fine the way it is. I don't post everyday, t'would be impossible to keep up with. |
| Story: | | Wife of a "Bear" of a man --As an aside I really enjoyed Merel although she isn't a large part in the stories because I often felt the same way about my husband working away from home while I was pregnant. And the part about the bear...well he is Irish, need I say more. There are alot of parallels there. |
Back to list
---
Merlin
Name:
Merlin
EMail:
mop18294@mail.telepac.pt
Description:
Hi there. I am Merlin, Bringer of Change and Keeper of Shade. In so-called RL, I'm 26, divorced, got a 3 month kiddo and I work as a support techie at a financial corporate; I also tutor maths, plat guitar, IRC (as you might have noticed ), write abhorrent stuff that the most deranged would call tales, read fantasy and the lot, collect music (800 titles currently), and I used to do outdoor stuff like paintball, trekkin' and amateur archery. That was before I got married and put on 30 kilos in a year (that's 60 pounds for you non-metrics), just touching 100. Now I've gone back to more reasonable values, but no more time or patience for that. I've been at this NG for a month and on #eddings too, come to think of it. Why?, well, just to meet you guys and determine for sure that I wasn't alone out here. 'Nuff? See ya! :)
Merlin is quite content, living a life of meditation.
Back to list
---
Oscange
| | | |
| --- | --- | --- |
| Name: | | Oscange |
| EMail: | | mcgrew@lcc.net |
| Description: | | Oscange was a simple man, grown on a simple farm. He was raised in the true religion of the Tamul nation, which is to say, not at all. After his adventures with a gaggle of barbarian who had chosen to call themselves Elenes he was introduced to a new understnding of the word religion by a little Styric girl. She called herself Aph, and had tremendous power over him, for some reason he could not fathom. She claimed to be a Goddes, but as Oscagne was an athiest he could not believe her. He chose to act as if he believed her and thus begins the perilous saga of a poor Tamul Foriegn Minister. He was taken to the Isle of A.F.E. and befriended by the natives. Here he learned of a wondrous place, called IRC. He went there and in the cave known as #eddings found others of his own ilk. He likes this, place, he does. He is mischievious, and playful, and nothing he does should ever be taken seriously. His real name is Joe McGrew, but really prefers his afe-nick as the other is so hum-drum. He's quite younger than he was described in a wondrous series of books by David Eddings (25acutually) but has periods of feeling anywhere between 30 and 13. Don't judge him, or if you do, do it lightly. And if he squirts you with his super-soaker, know that it is because he likes you. |
Back to list
---
Polgarath
Name:
Audrey
EMail:
carstab@aol.com
Alias:
Polgarath, a rather odd combination :-)
Description:
Well, in RL I'm Audrey (Aud to those who can get away with it), and I'm a student. I don't know what else may be relevant, sorry if this is a bit skimpy.
AFE History:
Well, I've been posting for a while, been here since... let me remember... I can't... probably about summer of '97, lurked for about a month before that... could be earlier, I have a bad memory. I don't really start threads, but if something catches my eye as something I know about or want to reply to, I do so, so I end up posting a couple of posts every 3-4 days, time depending...
Not a priest or priestess of Her Divineship (though a few of my friends call me Goddess... but that's a different story, and I wouldn't dream on entroaching on Aphraels' turf! :-) )
Story:
Polgarath's story
Back to list
Pru
| | | |
| --- | --- | --- |
| Name: | | Prudence Worthington |
| EMail: | | prudence@mail.wsu.edu |
| Alias: | | Pru |
| Description: | | I'm a (1-credit short of a senior) junior at Washington State University, where I am majoring in animal science and minoring in agriculture economics. Other than school, I love spending time with my dog Cutter, riding horses, volunteering at a local veterinarians, at church, and with my friends. I drive a 1972 Ford F150 that has tons of personality (Yes, it runs). I also work as an assistent librarian. This about wraps up my life. |
| AFE History: | | I started lurking in AFE this summer, and officially de-lurked about 2 weeks ago. I read the newsgroup 3 times a week, but only post if I don't agree with what has already been said. I have found that Silk tends to think along the same lines as I do. I like the fact that people are actually willing to admit their mistakes and that the rest of the newsgroup excepts the apology and goes on. The threads I've enjoyed the most have been about what people are currently reading, who they are in real life, and recommended authors. I enjoy reading the Eddings posts also but I haven't found time to re-read so I'm kinda at a lose most of the time. This is also why I decided to stick to my nickname as my nick, maybe (hopefully in the near future) after I've re-read the Eddings books I'll choose myself an Eddings nick. Feel free to make any suggestions, if you feel that my personality fits a certain character. |
Back to list
---
Riva
Name:
Rev. Edward Blonski
EMail:
reved@internetwis.com
Alias:
Riva Iron-Grip
Description:
In RL I'm a Lutheran minister. I'm the Associate Pastor of St. John's Lutheran Church in Mayville, WI. I'm 32 years old, been a pastor for 2 years. My education includes a BA in Pastoral Ministry from Concordia University Wisconsin and an M.Div from Concordia Seminary, St. Louis.
When not pastoring, I enjoy spending most of my free time with my wife and 1 year old son. The rest of my free time is spent listening to Rush (the band) and reading.
Reading List (Authors):
Eddings (of course), Heinlein, Asimov, Verne, Kevin Anderson, Ian Fleming, Tom Clancy, Martin Luther, Stephen Lawhead
AFE History:
I've been a lurker for about a month (September 1997) and got my alias/nick week of October 13. I've been posting a little regularly that last week or so. I'm still new at it, but try to be interested. Sometimes I can be a little arrogant (in keeping with my alias) but its just because I'm very passionate about what I believe (also like my alias, I guess).
Back to list
---
---
Sarabian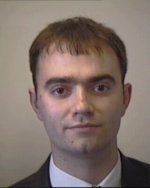 | | | |
| --- | --- | --- |
| Name: | | Paul Freeman |
| EMail: | | sarabian@netcomuk.co.uk |
| Alias: | | Sarabian or Celpaul |
| Description: | | Okay, my turn. I live in Reading, England but was born and lived most of my live in Manchester. I work for a rather well known computer company as a Support Consultant, which involves my sitting at my desk surfing alot and praying the phone doesn't ring. Other favourite authors include Fiest, Donaldson, Iain Banks, Douglas Adams, Grant Naylor(Red Dwarf, very like DNA). I'll also read any fantasy books left on my desk. Currently I have just started reading a little known author called Robert Jordan :-). I feel I live in an appropriately named town. |
| AFE History: | | I started lurking on AFE in February of this year, and made my first post a couple of weeks later. First of all I was Apprentice Paul and kept Rumor away from the deer on Aphrael's Isle. Later I became Celpaul and finally woke up and realised I was the Emperor of Tamul. I post regularly, usually between 1 and 5 posts a day, and try never to miss a post. |
| Story: | | Sarabian has a visit |
| Klaels Army: | | Didn't understand a word |
| Homepage: | | matherion.html |
Back to list
---
Sarathi

Name:
Andrew Irwin
EMail:
tech@daytimer.co.nz
Alias:
Sarathi (not _the_ Sarathi)
Description:
My name is Andrew Irwin. I live in Rangiora New Zealand which is just outside Christchurch. My internet access is at work, therefore, I don't get to post as much as I want to. I am 27, married and have two boys. Other authors I like are Terry Pratchet, Douglas Adams, John Grisham, Tom Clancy. And a few others when the mood takes me. DE is the tops though.
AFE History:
I started about a year ago, and post when I can. That work thingy gets in the way of the good stuff.
As you will see below I'm not a preist quite the opposite infact :-)
Story:
The other Sarathi's story
Klaels Army:
You mean the thread in my killfile ;-)
Homepage:
http://www.geocities.com/sunsetstrip/stage/8959
Back to list
---
Silk
| | | |
| --- | --- | --- |
| Name: | | Richard Lord |
| EMail: | | richard@fcb.co.za |
| Alias: | | Silk (not Kheldar or anything else) |
| Description: | | My name is Richard, I am 23 years old and single. I live in Johannesburg, South Africa. I hold a Bachelors Degree in Commerce, and a Diploma in Advertising Management. I currently work for the second largest Advertising Agency in the country and work as a Media Planner. My hobbies are music...listening to great rock bands such as Oasis, Collective Soul, REM, Violent Femmes, Blur etc. I also play guitar and used to play for a band called Set Apart. I enjoy reading (Eddings obviously) and some of my other favourite authors are Terry Prachett and Douglas Adams. I tried Tolkein once, but found it a bit heavy for my tastes. I'm also a great sports fanatic, and enjoy playing golf (18 hdcp), running, tennis, cricket and rugby (English sports resembling baseball and football respectively). I am also a big movie fan with my all-time favourites being Highlander (There can be only one!) and Braveheart. What else can I say about me that hasn't already been said? I enjoy a good laugh, don't like to take life too seriously, and really just enjoy spending time with friends and family, as I believe that life without the people you care most about isn't really worth living! |
| AFE History: | | I have been on AFE for about two months now...mostly just a lurker, adding my two cents worth here and there, where I feel it to be necessary. I must admit that I enjoy the more controversial threads and find varying opinions from different people very interesting and amusing! One that I must stress is that IMHO...Opinions are like noses, everybody has one! My biggest dislike, if you will, of AFE is the tendency of some people to slate or put down others just because they think differently about certain issues. Different isn't bad...it's just different! And no...I'm not a priest of her divineship...as cute and as wonderful as she is...I prefer a solitary existence, without aligning myself to any factions, cliques, orders etc. etc. Sorry Aph! |
| Story: | | Time to jump into character here...for those that don't know, or haven't already guessed by my irreverent style of writing, my alias on AFE is Silk, a.k.a. Prince Kheldar, a.k.a. Ambar of Kotu, a.k.a. Radek of Boktor. The reason I decided to be Silk is because of all the Eddings characters he is the one with whom I most identify with in RL. I find his carefree and sometimes flippant attitude to life very refreshing. One thing that he said in one the books from the Belgariad (I forget when, where and why) is "I laugh at the world because if I didn't I would probably end up crying". This statement holds alot of truth in the world today...there's so much violence, crime, hatred, petty wars, grudges etc. etc. that one needs to step back and look on the bright side of things, look for the good in people rather than the bad, find the humorous side of every situation...life is what you make of it, attitude is everything. So if you want to doom and gloom, you'll find it, but as for me...I won't let what's going on around me get me down...I'm going to laugh at the world, because if we stop and be honest about for a moment, the world and everybody around us (me included) is very funny...just take a look sometime! OK, enough preaching...here's how Silk see's the world... |
| Quote: | | *One does one's best!* |
Back to list
---
Simon Nickerson
Name:
Simon Nickerson
EMail:
Simon@sigma.demon.co.uk
Alias:
HappyBunny (on IRC)
Description:
I'm a sixth-form student (i.e. last year before university) studying maths, further maths, physics and chemistry. I enjoy music (both playing, writing and listening) and am a recent convert to the music of Sarah McLachlan. Try it - you might like it! :-)
(Sorry - can't really think of much more to say.)
AFE History:
I've been on a.f.e (lurking and posting) since discovering the joys of the Internet at the beginning of 1997. It's one of the friendliest and open places on Usenet, IMO. Though not a very high volume group, its threads tend to be relevant and thought-provoking. I also enjoy the more esoteric scientific threads (like 'Klael's Army') which some members of the newsgroup seem to hate so much. I'm presently involved with administering the bi-weekly a.f.e trivia quiz, which everyone is encouraged to enter. :-)
My religious duties involve caring for (and converting) happy bunnies (and other sorts of bunnies, of course).
HappyBunny?:
It's just something I used to ask people IRL when I was in an odd mood ("Are you a happy bunny?"). Only friends, of course. Other people might have thought I needed a padded cell...
Klaels Army:
Oh go on! You know you want to...
Trivia Quiz:
http://www.sigma.demon.co.uk/trivia.htm
Homepage:
http://www.sigma.demon.co.uk
Back to list
---
Sparhawk
Name:
Andrew Jones
EMail:
ajj@powerup.com.au
Alias:
Sparhawk, High Priest for the Australian Continent
Prince Consort to the Elenium Throne, (Acting) Preceptor of the
Pandion Knights. Child of Bheliom, Father to Aphrael.
Description:
My RL counterpart is Andrew Jones though most of his friends call him AJ. He tells me he's a computer programmer (whatever that is, I have no idea). His book shelf is currently filled with Raymond E Feist, Julian May, Anne McCaffery, Piers Anthony, Katherine Kerr, Weis & Hickman, Arthur C Clark, Robert Heinlein, Robert Jordan, and more, plus the works of the Great Prophet David Eddings. His hobbies are reading a lot, doing things with computers (there's that word again), roleplaying and going to the Gym. He owns a toy cat, and a teddybear (neither have names yet), his computer is called Dave (what is a computer?) and has some talent in the written arts, just hasn't gotten around to doing anything serious about it.
AFE History:
He's only been a serious member of the AFE experience for a little while, however he has been lurking on and off for quite a bit. Likes the fact that there are so many other Worshipers of the Great Lord Eddings to talk to, plus loves letting his imagination go wild on the story side of things. Hates spam, and the fact that the news server he's using at the moment isn't all that good. As CelSparhawk he is Aphrael's High Priest for the Australian continent
Story:
Sparhawk's story
Back to list
---
Teut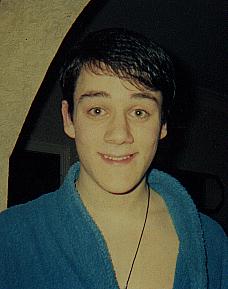 Name:
Teut
EMail:
Teut@thebusstop.demon.co.uk
Description:
What I do? Not a lot :-)
I'm a 22 year old living in the SW of the UK, currently trying to get some money together to start a computer programing course. I work as a door to door salesman (It's better than it sounds, honest) although I was trained as an Engineer. Other than Eddings, I'll read any fantasy books (and I mean *any) but prefer Gemmel. Oh, and Iain Banks as well.
AFE History:
Well, found the place about 3 months ago, lurked for about a week and then started posting. The best thing about the NG is the general lack of trolls and other unwelcome visitors - except for all the spam, of course.
Homepage:
http://www.thebusstop.demon.co.uk
Back to list
---
Tynian
Name:
J.Scott Shearer
EMail:
sshearer@geocities.com
Alias:
Tynian
Description:
Real name: J.Scott Shearer
Real Location: Vancouver, Canada
Occupation: 3rd year English major/philosophy minor at UBC Hobbies: Reading (obviously), writing, skiing, golf, swimming, the infamous pub crawl ;^)
AFE History:
I discovered AFE soon after getting hooked up to the internet in September of 1996. I lurked for quite a while before making my first post (I have no idea what it was about). I didn't take up the nick Tynian until I got onto IRC, but have been using it ever since. I'm a fairly sporadic poster, preferring to sit silently in the background, only occasionally raising my hand to make a comment. At some point I became CelTynian, High Priest of Lurkers (befitting my attitude towards posting) and also High Priest of English Majors.
Story:
Tynian's story
#eddings page:
http://www.geocities.com/Area51/Lair/3744/
Back to list
---
Ulath
| | | |
| --- | --- | --- |
| Name: | | Steve Thornton |
| EMail: | | smt@tac.com.au |
| Alias: | | Ulath, the man of few words |
| Description: | | My name is Steve Thornton and I go by the nick of Ulath. I live in Gosford which is one hour north of Sydney, Australia. I am a electrician in a bank computer centre in Sydney.I interests are motor bikes and reading Brooks, Eddings, Clancy,Grisham,Tolkin Ect. |
| AFE History: | | I have only been on the news group for two weeks,and I have been limited to Emails to Aphrael in response to input to her home page and a couple of small responses( I am the shy type ) LOL. |
| Story: | | Ulath's story |
Back to list
---
Vanan
| | | |
| --- | --- | --- |
| Name: | | Vanan |
| EMail: | | Vanan@aol.com |
| Description: | | I'm at Drake University right now and Satan is now no longer my teacher (though he is my little sister's, amusingly enough...) |
| AFE: | | I've been on afe since roughly January of '97. Despite Rumor's to the contrary, my real name is not Vanan. I just never took an Edding's nick (which were quite rare when I first started posting.) And, to avoid any further confusion, my nick is not Vanion. |
| History: | | Hm. How does one write one's own history? When I first started posting, I don't think I agreed with Rumor for a solid three months. Of course, he usually won those little arguments of ours. Used to post almost every day, up until a few months ago, then school life (or lack there of) intruded itself. Don't post much anymore. That distinction has gone (actually it went long ago) to Ce'Nedra. |
| Note: | | I feel physical pain every time I hear the words "Klæl's Army", "Dryad Genetics", "Immortality thread", and "Casting Thread" |
Back to list
---
Velvet
Name:
Karen Bultitude
EMail:
k.bultitude@bohm.anu.edu.au
Alias:
Velvet
Description:
Name: Karen Bultitude. Yes, like mulititude, but with a B. There's four kids in the family, and we're fairly well known in our small (8000 people) hometown, so our local newspaper has, on a number of occasions, thought this was hilarious...
Current Occupation: Student - starting Honours in Physics next year (1998). While many people will probably groan and whinge and complain (yes, I do know the general impression of physicists), we actually have a great time. The best thing I've done in my undergraduate career was instigating a Afternoon Tea session during our labs, where we take turns to bring in food, and generally relax and enjoy ourselves. So far we've had mud cake, gourmet chocolates, fairy bread (I didn't say we were _mature_, did I!), and heaps of other stuff. Definitely recommended (you can decided whether I'm referring to the physics or the afternoon teas).
Age: 20, which feels pretty good - old enough to do everything, but young enough to still enjoy it all!
AFE History:
I lurked for quite a while (only from the beginning of 1997, though), then fell in love with the idea of having my own Eddings alias. I wanted to join in before they were all used up - very good ploy to bring lurkers out of the closet! So in about May '97 I joined the world of AFE, and haven't been kicked off, rejected, or even asked politely to leave...:-) I do seem to miss MANY of the posts, though, which is a bit disappointing...don't get me started on that! However, I can't really complain when I'm getting it all for free, courtesy of my Uni. I like the friendliness of AFE, and especially the size. I tried to read alt.fan.pratchett for a while, but the sheer volume of posts was too daunting - many of them were very annoying ones more suited to a private email than a newsgroup. But AFE seems to attract innovative, enjoyable sorts of people who read Eddings for fun (not to pick him to pieces...usually!), but recognise that they are still only stories. There's certain threads that I don't like very much - generally the ones that go on and on and on, with everyone repeating the same arguements. I tend to see the initial question, and think "yeah, that's interesting", and I'll think about it for a while and possibly partake in the discussion, but if it goes on for too long I generally just agree to disagree.
Story:
Velvet's story
Back to list
---
Walker
EMail:
Walker@shannara.demon.co.uk
Alias:
Walker
Description:
In RL? Let's just say if anyone in RL had read the Shannara books they'd know exactly why I'm Walker. And no, it's not because I'm missing an arm. ;)
Fave authors? I haven't read all that many adult fantasy novels, when I were a wee lad I was a prolific reader, devouring fantasy novels by the dozen. But I got distracted by Theoretical Physics and Archaeology/Anthropology/Mythology at the age of sixteen and am only now returning. It was at that time that I discovered David Eddings, JRR Tolkien, Terry Brooks and Terry Pratchett and have now finished re-reading and am moving on to new authors...
AFE History:
Hmmm. Let's see, I've been on for about two months now (date added 9/2/98 - Sarabian). After half an hour in lurkerdom I felt I was experienced enough to take on the full might of AFE. After a somewhat pretentious (moi? ;) introductory post I took to AFE like a duck to the proverbial. I love AFE, its great!!! In between dodging crockery ;), I reply to any post I feel I can make a contribution to, relevant or otherwise (mostly otherwise ;). I recently spent a few days in exile on one of the rain soaked Rivan Isles because of insolence to the Queen. ;) A quick browse through my posts will reveal an inordinate amount of smileys, perhaps I'm mad. To give some indication I'll say that Krager was one of my favourite characters and I was considering Krager as a nick ;).
Story:
How Walker came to know of other Universes
Klael's Army:
Sorry I missed it. ;)
Back to list
---
Wyldhart
Name:
April Santos
EMail:
wyldhart@lovergirl.com
Alias:
Wyldhart
Description:
afe (general internet) nick: Wyldhart
RL name: April
interests: reading, writing, internet, rollerblading, horseback riding, volleyball, squash, netball, dancing (latin american, ballroom and club), photography, painting (computer graphics and oil/acrylic on canvas) professional affiliation: information tech/software engineering
favourite author: Anne McCaffrey (and Eddings)
AFE History:
been with AFE since early 1997 - (at about the height of the Aphrael's Discipleship recruitments which quickly attracted bad humour from some outsiders but seemed fun to me even though i am an outsider too)
i like the more informative and intelligent dissections of the books - the more original the thought the better.
i dislike the amount of repetitions (and try not to propagate it myself) and the thought-policing from some members
i post when i'm feeling too lazy to look something up in the books and generally lurk in eternal search of good info
also, i like the activities in afe (cotw, quiz, polls, etc) and think they should be encouraged even if i don't take part in them myself.
i am the Priestess of Procrastination to an earthly Idol - Brendan Fraser. He may not be familiar to other afe users at all.
Homepage:
http://ciips.ee.uwa.edu.au/~santo-ay
Brendan Fraser Shrine:
http://ciips.ee.uwa.edu.au/~santo-ay/bf
Back to list
---
Xanetia
| | | |
| --- | --- | --- |
| Name: | | Daneille |
| EMail: | | Elhana@innocent.com |
| Alias: | | Xanetia |
| Description: | | RL urgh! Horrible world. I am in my first year of studting chemistry at university. I'd have to say my life is quite, erm, different and I keep a lot of it too myself. I started reading Eddings in the summer of 96 and haven't stopped. I'm also into Quake in a big way and Star Trek. And I've even made my own Eddings chat room on ICQ, but it's not been going very long so theres only a few people on the list. |
| AFE History: | | Well I started in September 97 when I happened to stumble upon the NG, and I'm glad I did. I don't post often because I'm nearly always busy but I do try to keep up with everything that happens. |
| Story: | | Well I haven't written one about Xanetia but I have wrote a story about the same world it's only the first draft so there's bound to some mistakes. It's a bit big so you can get it from my homepage if anyone wants it. I called it Angels Of Elenia |
| Homepage: | | http://freespace.virgin.net/daniel.hardy/index.htm |
Back to list
---
Yarblek
Name:
Michael Schultze
EMail:
michael.schultze@student.uni-tuebingen.de
Alias:
Yarblek, Nadrak trader
Description:
My name is Michael Schultze. I live and study in Tuebingen, Germany. I'm 24 years old and I study biology in the fifth year.
Quite soon I will have my last examns.
I read a lot. I like David Eddings (of course), Tolkien, Stephen King, Marion Zimmer-Bradley...(and lots of other authors).
I also play roleplaying games and sometimes soccer.
AFE History:
My newsgroup history is quite short. I found the newsgroup in august 97. I first read it for a few days and then posted the first time. I read the newsgroup quite regularily, but I don't post very often.
Story:
Yarblek's story
Back to list
---
Zandramas
| | | |
| --- | --- | --- |
| Name: | | Anna |
| EMail: | | alva@hem.passagen.se |
| Alias: | | Zandramas |
| Description: | | In real life I am a student from Sweden that spend most of my time connected and playing diffrent mu* games. It was through one of those mu*'s that I met my boyfriend that introduced me to diffrent newsgroups. I looked it through and found alt.fan.eddings... Wow! I have read the Belgariad and Malloreon about five times and every time I grow more and more fond of them. But besides Eddings I read a lot of fantasy. Eg. Maggie Furey, Feist, Guy Gavriel Kay, Stephen Donaldson and Susan Cooper, I started with fantasy in fifth grade and since then it has been impossible to not read them. |
| AFE History: | | At AFE I'm more or less a lurker. I post when I get the urge, but most of the time I just study the postings and read. |
| Story: | | Zandramas' story |
| Homepage: | | http://freespace.virgin.net/daniel.hardy/index.htm |
Back to list
---
Zubrette
Name:
Helen Topping
EMail:
hjt@sagitta.demon.co.uk
Alias:
Zubrette, childhood sweetheart of Garion
Description:
I am a secondary high school English teacher based in Northampton, in the UK. I lived in Japan for three years, and hence love Japanese music, karaoke, dramas and food!
David Eddings got me through the six months of snow my town experienced every 'winter'.
AFE History:
I am a recent follower of AFE. I love the creative writing that pops up from time to time as well as the 'getting to know you' questions such as fave characters, scenes, why you like x, y and z.
Story:
Zubrette's story
Back to list
---
---
This page has been visited
times since September 21, 1998.

Gaja
gaja_d@gmx.de

Version 1.04 Last Revision 9 February 1998 by Sarabian

Version 1.05 Last Revision 29 September 1998 by Yanek

Version 1.06 Last Revision 21 Januar 2000 by Gaja