This page will turn in 40 seconds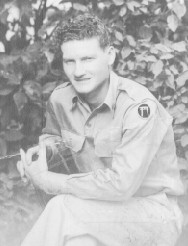 This could very well be the photographer of this 1940s series of photos.
This photo and another of him and an Okinawan woman came with the collection of photographs.
I'd be thrilled if someone recognizes him and lets me know. He'll get proper credit!
---
If your browser is not advancing please click
HERE
!
---
©2000 -
GreatFallsMontana.net
P.O. Box 6245, Great Falls, Montana 59406