Machinato Images
This image is presented so that you can orient yourself to the photo and the photo-map.
The red circle represents the approximate location of the photographer.
The red arrow represents the direction of the camera lens.
---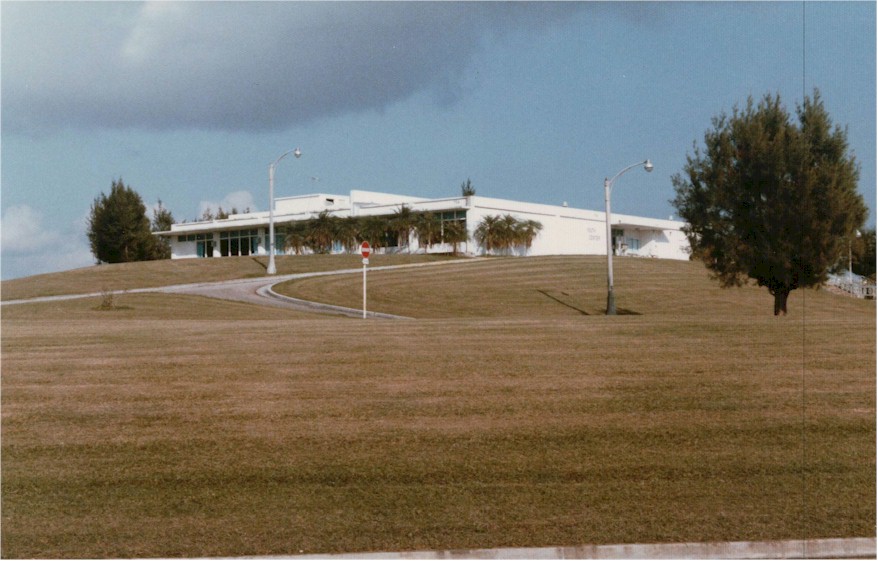 Youth Center
Photos courtesy of Steve Rowlands
Around 1974 the Shuri Hills Officers Club was vacated and the building was turned over to WMR to be used as a new Youth Center on Makiminato.
---

1996-2013 ClickOkinawa.com