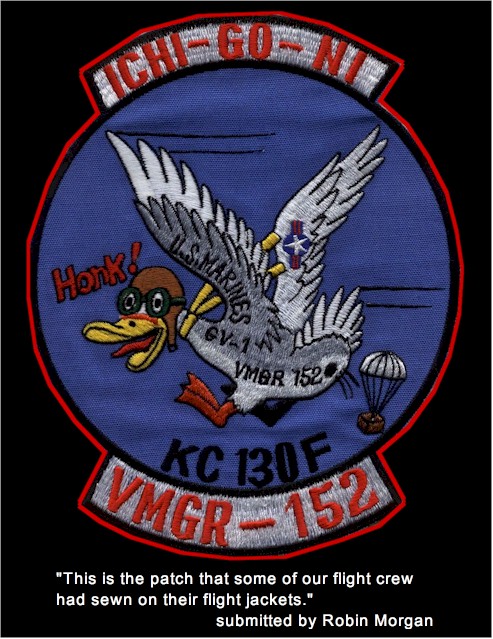 Click on the photo to enlarge. (photo source: wikipedia.com)
Four KC-130 Hercules aircraft from Marine Aerial Refueler Transport Squadron 152 (VMGR-152), 1st Marine Aircraft Wing (1 MAW), assisted six Navy F/A-18 Hornets from Strike Fighter Squadron 97 in a refueling mission to Anderson Air Force Base, Guam, June 16. The Marines were supporting Exercise Valiant Shield 2006, a joint interoperability exercise involving 10 air bases, three Navy carrier strike groups and the U.S. Coast Guard.
Author: Lance Cpl. Terence L. Yancey
Source: VMGR-152, 1st Marine Aircraft Wing, Camp Futenma, United States Marine Corps
Article: "Fueling the Fight", Marine Corps News, Story ID, June 23, 2006.
---
ClickOkinawa.com 1996-2010
S.A. Mick McClary - Kichigai-no Design
P.O. Box 6245, Great Falls, MT 59406