---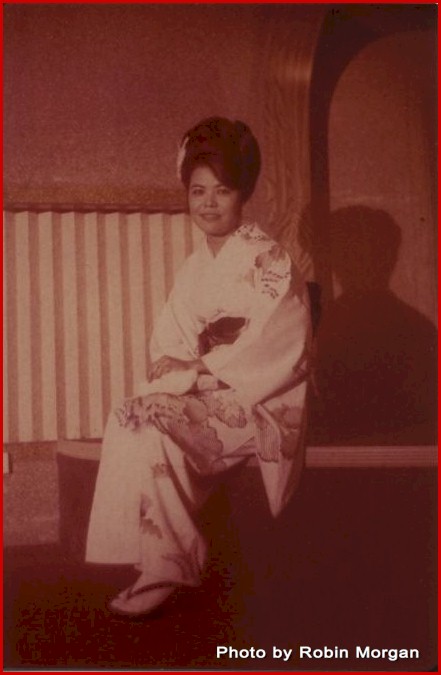 [captioning by Robin Morgan]
Place is in a bar on BC Street in Koza
Date is Christmas Day, 1967
Person is - never knew her or met her before this day or after.
The story is that for Christmas, I gave myself a new camera. Well actually I had worn out the Instamatic that I brought from home back in May. I had probably shot maybe two or three rolls with my new Canon SLR with black and white film which I could take to the darkroom on base to process and print myself. I switched to color for this outing to BC Street on the holiday just thinking that the lights and signs on the bar strip would make some colorful prints. I'm only guessing that shooting the BC Street scene in early afternoon (no crowds of Marines yet) got on the monotonous side and I decided to stop for refreshment.
---
ClickOkinawa.com 1996-2010
S.A. Mick McClary - Kichigai-no Design
P.O. Box 6245, Great Falls, MT 59406