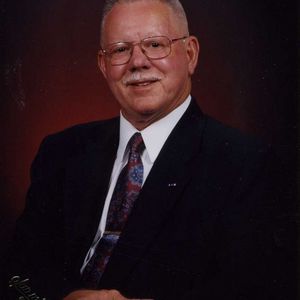 Gerry Paulsen
My correspondence with Gerry began in 1998 and he remained a good internet friend and supporter of the website. I regret having never had the opportunity to meet him in person.
He wrote, in 1998, "Mick, I have some vivid and fond memories of Okinawa and if you would be interested in them I would share them with you. When I was on the island I soon learned that there was lot more to offer than the bar towns of Nama Nuhie and Koza. I was an an avid explorer and photographer of just about any thing on the island. Most of my photos however were in B/W, but I do have them in an album titled Okinawa.
My tour there was prior to and at the time of Pres J.F.K.'s assasination and into the following spring. Every one says one remembers where they were on that fateful day and I can tell you that I was Scuba diving on my first night dive to upgrade from novice to senior diver with the Naha Coral Kings Scuba club. My wanderings around the Island were endless and I made a lot of pictures, met a lot of people and eventully got to the point where I could carry on an almost intelligent conversation in Okinawan dialect. I didn't realize that I spoke a dialect until my wife and I hosted a Japanese exchange student for a year from Kyoto, Japan, Whom by the way won musical scholarships out of high school and is now attending college at the University of Arkansas, Conway, 30 miles from us. She has become our Japanese daughter. We have visited her family in Kyoto and we have fond memories of that as well."
Gerry was Vice-President for Planning, Ira Eaker Chapter of the Distinuished Flying Cross Society, in Sherwood, Arkansas.
Retired TSgt Gerald (Gerry) Richard Ray Paulsen, age 74, of Sherwood, Arkansas passed away peacefully at his home on May 21st, 2010. He was born March 4th, 1936 in Urbana, Illinois to the late Raymond and Betty Paulsen.

Gerald was a Vietnam veteran and flew numerous air combat missions into North Vietnam. He retired from the Air Force in 1974 as a flight engineer instructor at LRAFB [Little Rock Air Force Base] in Jacksonville. He was a recipient of the Distinguished Flying Cross, Air Medals (First, Second and Third Oak Leaf Clusters) and other decorations.

He was a member of First United Methodist Church, Jacksonville, Prime Time Christians Sunday School Class, Distinguished Flying Cross Society, Stray Goose International, VFW, and Moose Lodge. Gerald served as past chairman of the board and other leadership positions in the DFCS and IHPOA. Gerry was a supporter of the Arkansas Regional Organ Recovery Agency, and his wishes to be a donor were able to be carried out.

After retiring, his second career was as an investment banker. Gerald loved spending time at the home on Greer's Ferry Lake with his family, fishing, riding his motorcycle and photographing family, friends and nature. He was a NASCAR fan, especially of Mark Martin, and a Razorback fan and enjoyed road trips to see them play.

Gerald is survived by his loving wife of 30 years, Linda; daughter, Felicia Racey and son-in-law James of North Little Rock; sons Rory, Michael, and Gregory Paulsen; brother, Don Richard Ray Paulsen and wife Delores of Knox, Indiana; two grandsons, Paul Derrick and Austin Daniel Racey, of North Little Rock, Arkansas; his mother-in-law, Merle Seuberth; sisters-in-law and husbands, Phyllis and Laddie Barber, Becky and Larry McDaniel; three nephews, Scott Hix and wife Corina of Batesville, Arkansas, Robert Paulsen and Eddie Paulsen, both of Indiana; two nieces, Jennifer Sanchez and husband Javier of Batesville, Arkansas and Victoria Belz of Indiana; and his dog, Pal.

A celebration of Gerald's life will be held at 1:00 p.m. Tuesday, May 25th, 2010 at the First United Methodist Church of Jacksonville, 220 West Main Street, Jacksonville, Arkansas
Internment, with full military honors, will follow at the Arkansas State Veterans Cemetery.

Memorials to:


First United Methodist Church Building Fund,
Ira Eaker DFCS, P.O. Box 6954 Sherwood, Arkansas 72124,
ARORA [Arkansas Regional Organ Recovery Agency] 1701 Aldersgate, Ste 4, Little Rock, AR 72205
or your favorite charity.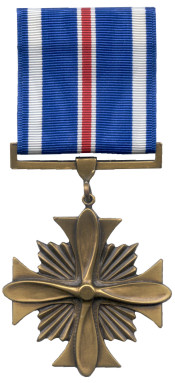 CITATION TO ACCOMPANY THE AWARD OF THE
DISTINGUISHED FLYING CROSS TO
GERALD R. R. PAULSEN
Staff Sergeant Gerald R. R. Paulsen distinguished himself by extraordinary achievement while participating in aerial flight as C-130 skyhook Flight Engineer on 17 January 1967. On that date, Sergeant Paulsen was flying a critical combat mission in support of unconventional warfare operation in Southeast Asia. With great determination and superior airmanship, Sergeant Paulsen completed the mission successfully though faced with extremely adverse weather conditions and the penetration of highly sophisticated hostile weapon systems.
The professional competence, aerial skill and devotion to duty displayed by Sergeant Paulsen reflect great credit upon himself and the United States Air Force.