<! TEXT ............TEXT ...................TEXT ....................TEXT > This could very well be the least interesting diary entry for the general viewing public. It's not
a bad video but it is just the three of us sitting around a picnic table on the patio of the Soba
Shop. But if you happen to have a soft spot in your heart for the place then you might enjoy.
My son, DyLon, and I had lunch here with Michael Martin earlier this month too - back on March 8th.
Below the video are a few photos of Michael Martin, my son Zac, and me at the same soba
shop back in 2015. At least there are some pics of the food that we enjoyed that day!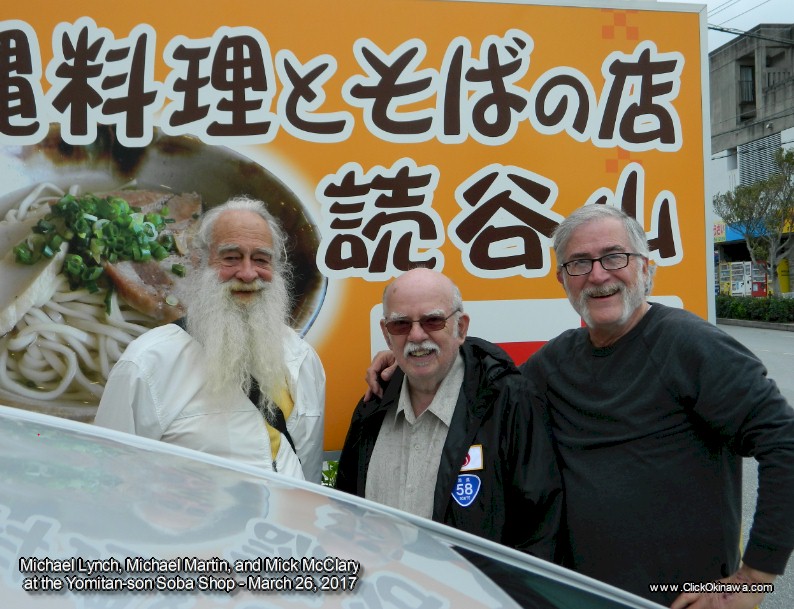 Following are a few photos at the Yomitan-son Soba Shop in 2015.
Michael Martin, my son Zac, Dr. Bung and me. We had a great meal!
---
---
Back to ClickOkinawa.com
©2017 Contact: ClickOkinawa.com