<! TEXT ............TEXT ...................TEXT ....................TEXT > I guess that we didn't do much on this Monday. If we did more than the patch shop and Milano's restaurant
I don't have it in my notes nor do I have anything recorded. I have a wind-breaker that my daughter, who
works for Uber Headquarters in Frisco, gave me. The jacket has the simple word "Uber" on it and I had been
approached a number of times for information about Uber: is there an Uber service on Okinawa? How long
have you been with Uber? Are you an Uber driver? etc., etc., etc. It was time to do something about that, so
I decided that a patch would be a good means of covering up the word. Off we went in search of a patch shop.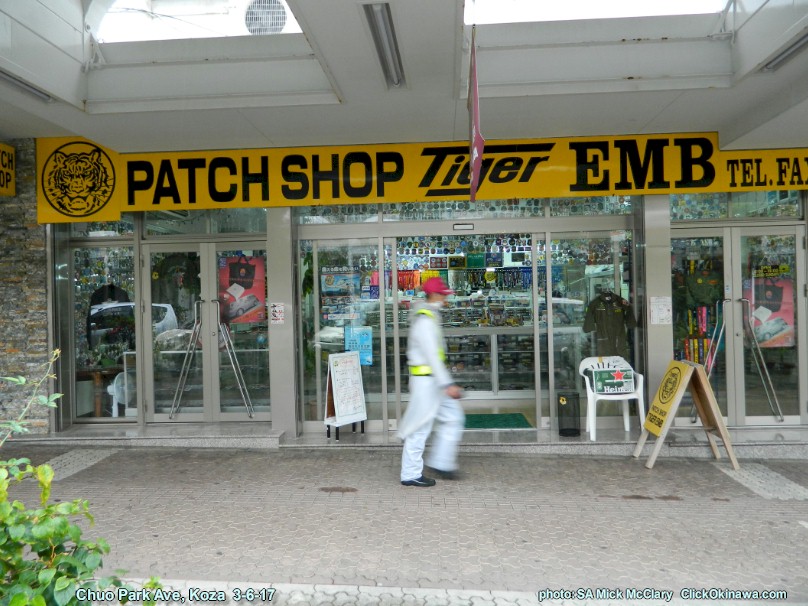 Just about anything that you want can be found somewhere in Koza and no better place than Chuo Park Avenue to begin.

Seeing the array of patches on their walls I figured that if I couldn't find a good patch or two here then it doesn't exist.

I was prepared to leave the jacket, get patches sewn on and pick it up the next day,

but was pleasantly surprised to learn that she'd be able to do the job right there on the spot.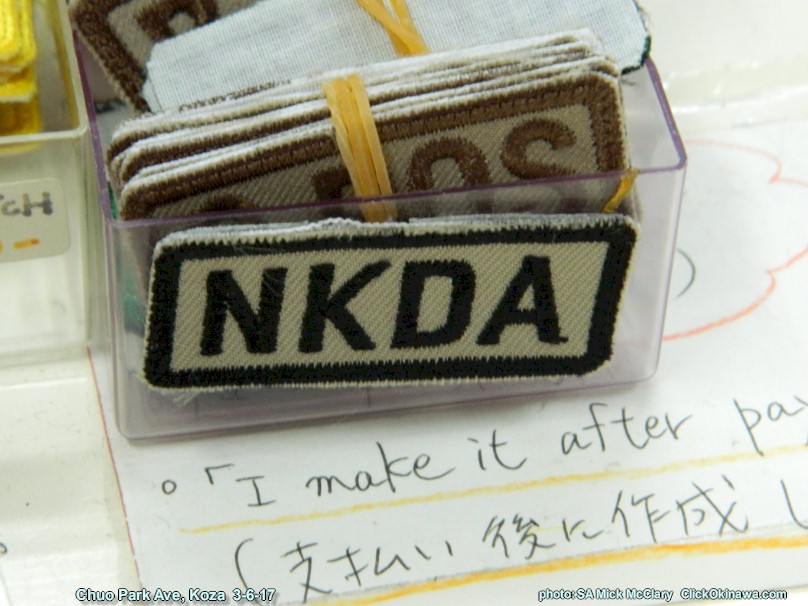 This one caught my eye! In my profession "NKDA" means "No Known Drug Allergy". I wonder what it means here?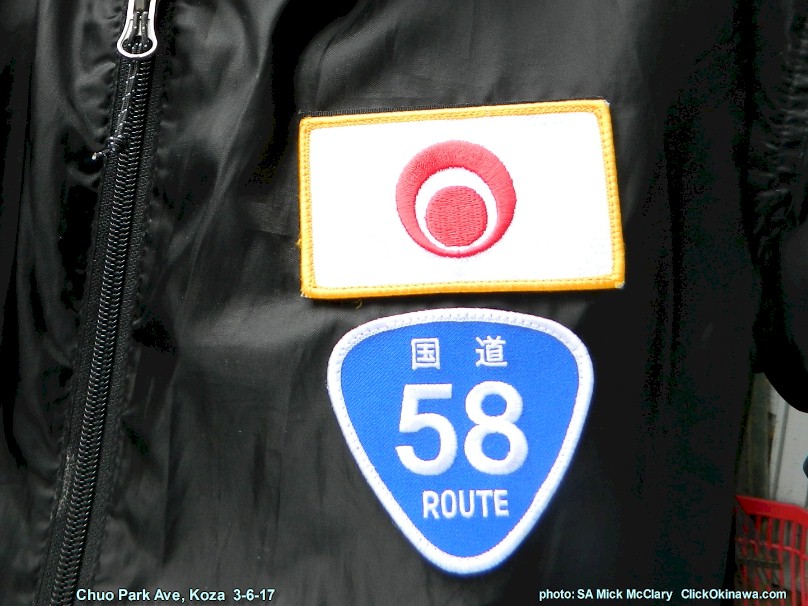 I settled on the Okinawa Prefecture flag and good ol' Highway 58
---
Later on, on our way back out of town, we decided to get a bite to eat. As we drove north we saw a place that looked inviting.
Interestingly, it is listed as "Mirano" (with an "R") online, they say "Mirano" but the menu says "Milano's" (with an "L") so you
can take your pick as to where we stopped for supper! It is a quiet little place with private rooms but we didn't get a tatami.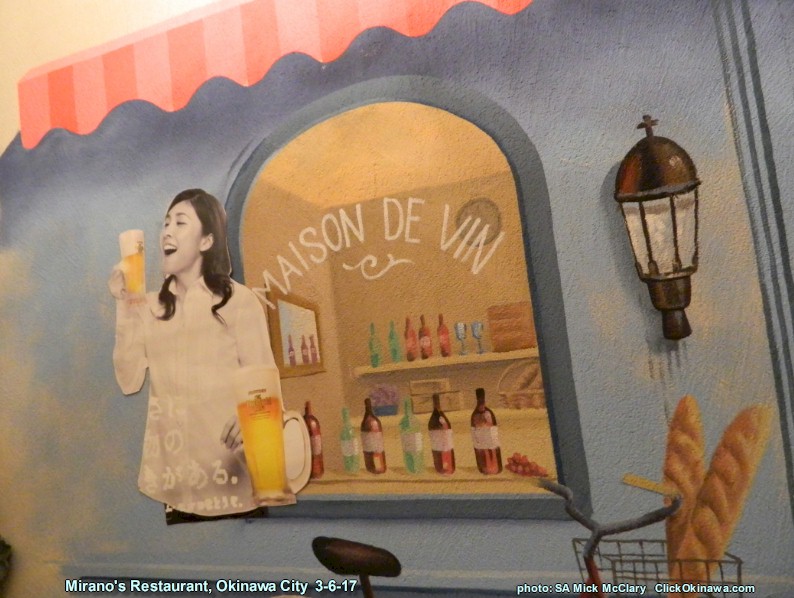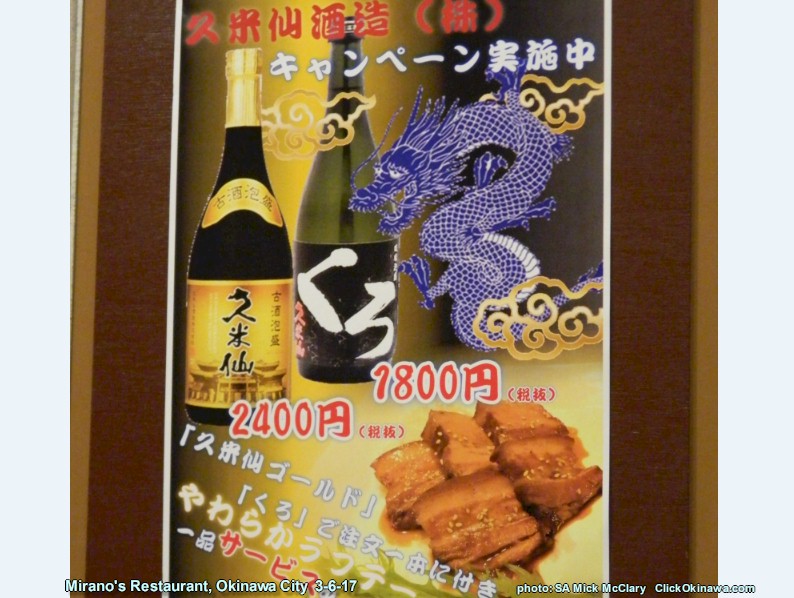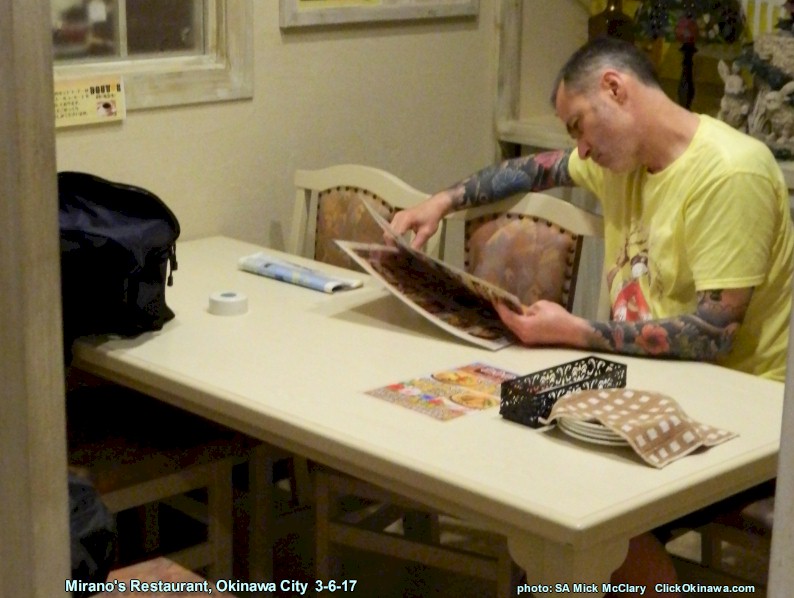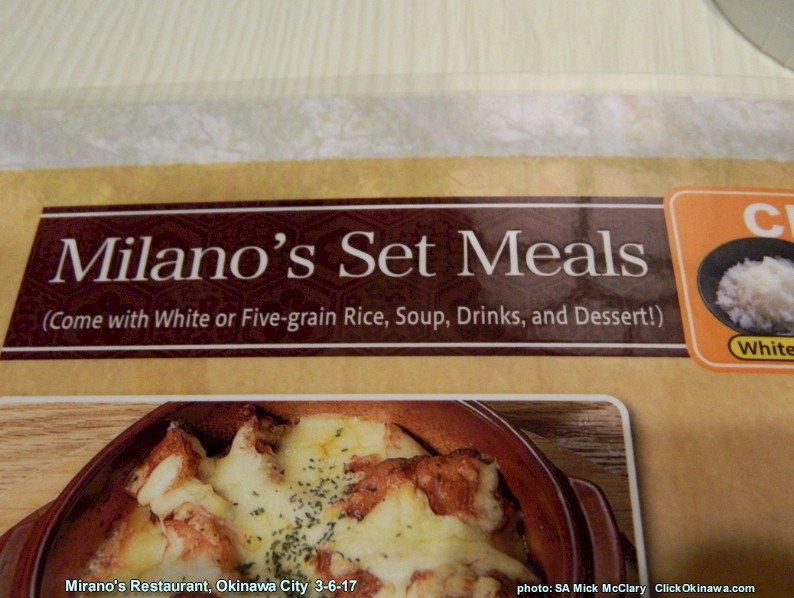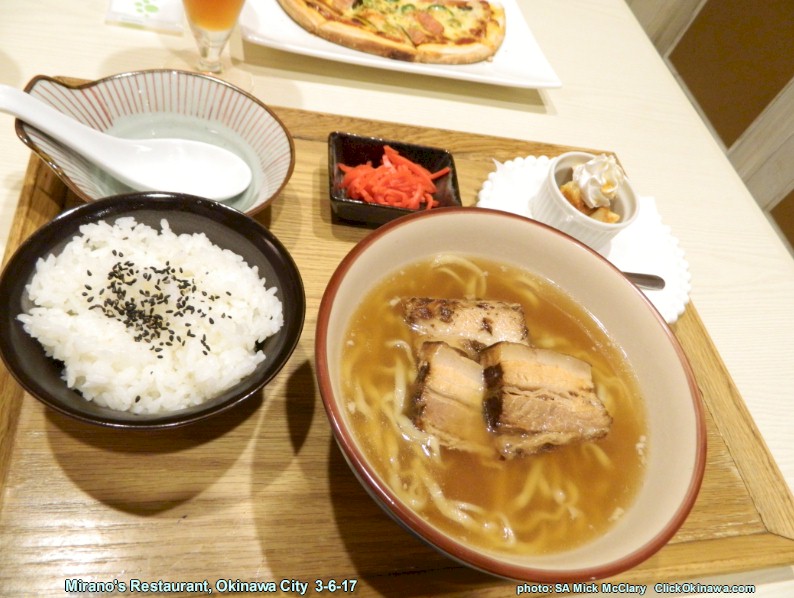 We got back to Konbu while there was still some light so ventured off down the road "into town" from the house.
The description of our Airbnb house included a line that said there is shopping "within a ten minute walk" so we
tried to find it. It turned out to be a little Mom'n'Pop grocery and fish/meat market near the bottom of the hill.

What I didn't know at the time is that if I had proceeded further on the road where I parked I would have ended up
on Route 75 with a Family Mart directly across the intersection. I did eventually find it days later and used it quite regularly.

This is looking back up the hill toward the house.

Happy local shoppers!
---
Back to ClickOkinawa.com
©2017 Contact: ClickOkinawa.com