<! TEXT ............TEXT ...................TEXT ....................TEXT > The afternoon was slipping away and as we headed into the evening hours we decided that American Village
in Mihama, and the Ferris Wheel, would be a good way to end the day. Ride along with us down Highway 58.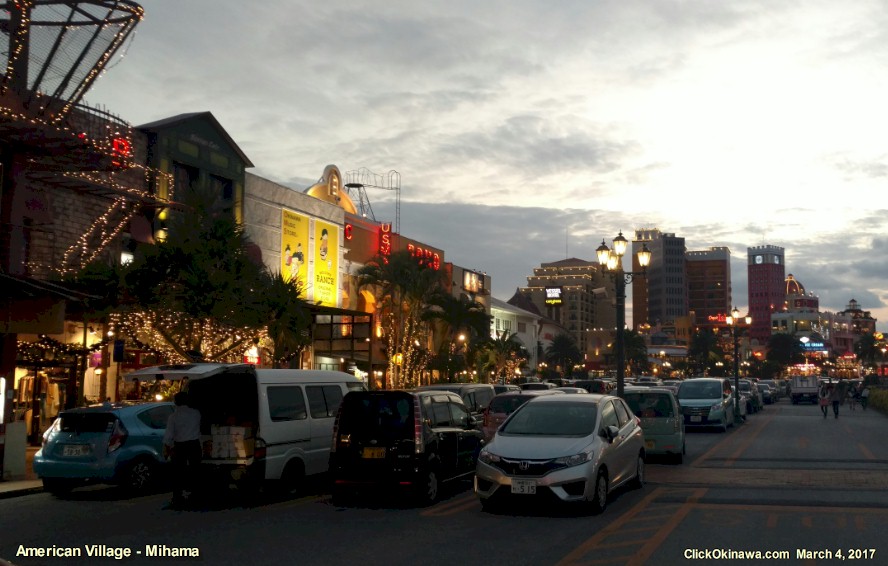 Instead of tackling the huge and circuitous parking lot to the left I decided to park out behind American Depot.

Bustling with people and surrounded and guided by sparkling bright lights we tramped around looking for nothing in particular.
Then... there it was in all it's festively lighted glory - the Ferris Wheel. This trip, I declared, I'm gonna ride that sucker!

And ride we did - DyLon's aura of self-satisfaction is evident in this selfie.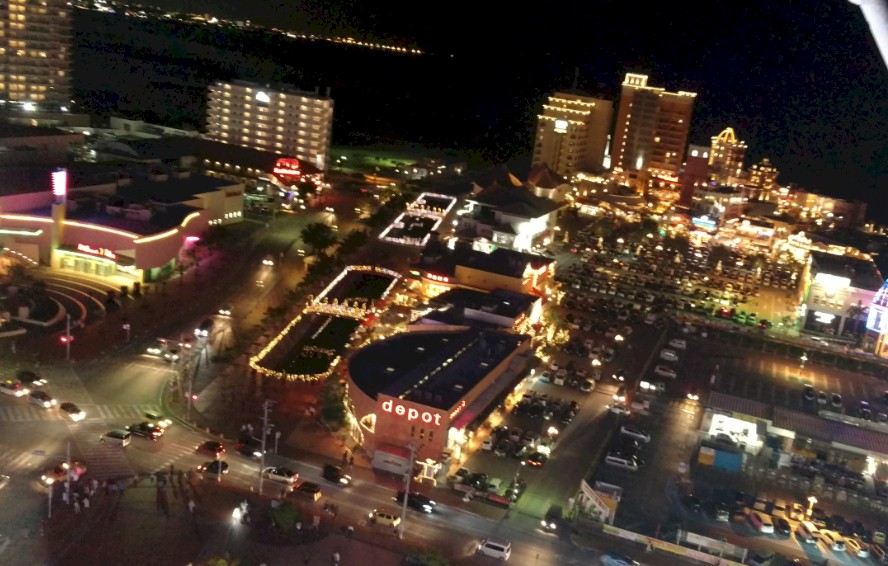 ---
Back to ClickOkinawa.com
©2017 Contact: ClickOkinawa.com