<! TEXT ............TEXT ...................TEXT ....................TEXT > After exploring Chibana Castle ruins I headed over to Camp Foster to meet Clay Sump for lunch.
I had nothing else etched in stone for the day so decided to enjoy myself and get to know Clay
a bit better. He had contacted me earlier during this trip and invited me to join him, his wife and
their crew of GIs from Torii Station later in the month for a clean-up of seven shrines on Torii.
Knowing that he would be on his lunch break we wouldn't have a long leisurely meal but it was
good enough and we did indeed get to know one another better. What to do later was very much TBD.
This is the front of the Ocean Breeze club on Camp Foster
The main atrium with an information counter and spacious surroundings
where I found Clay who had been patiently waiting for me. Off we went!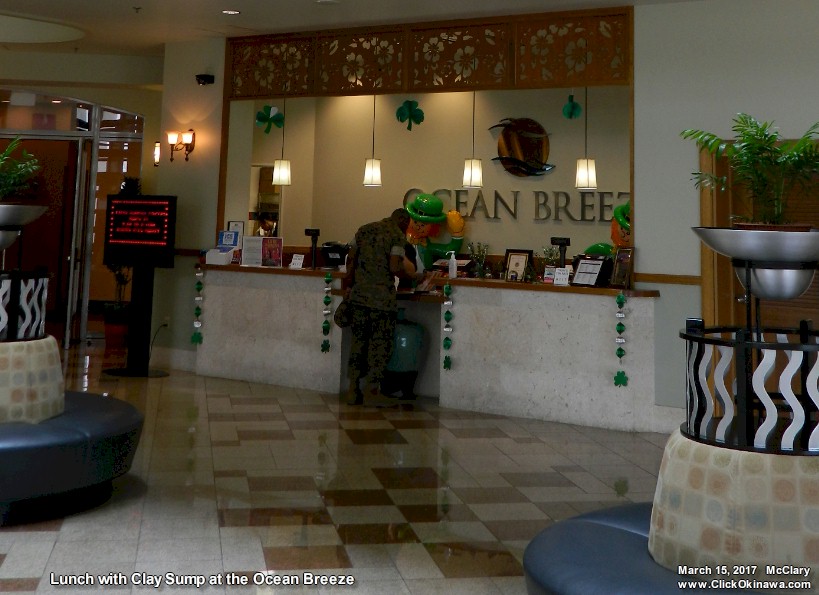 One of the hostesses was kind enough to take a minute and get a photo of us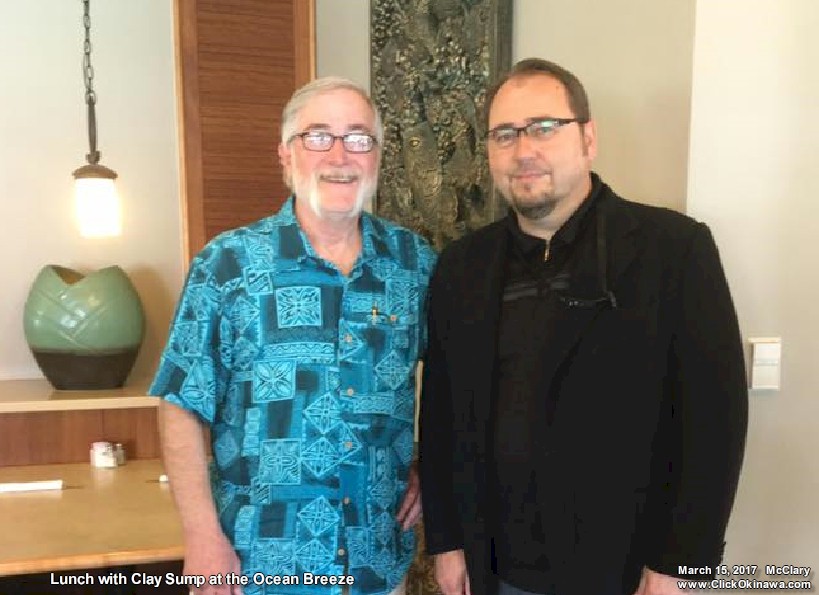 The main dining room. There are one or two other smaller restaurants in the club too.
The place is set up for easy access to the buffet lines with
separate areas for beverages and another for desserts.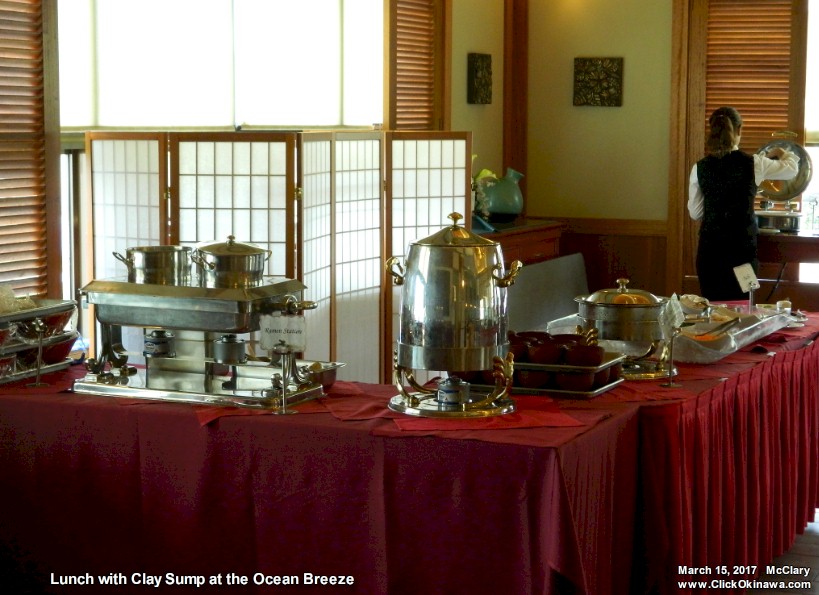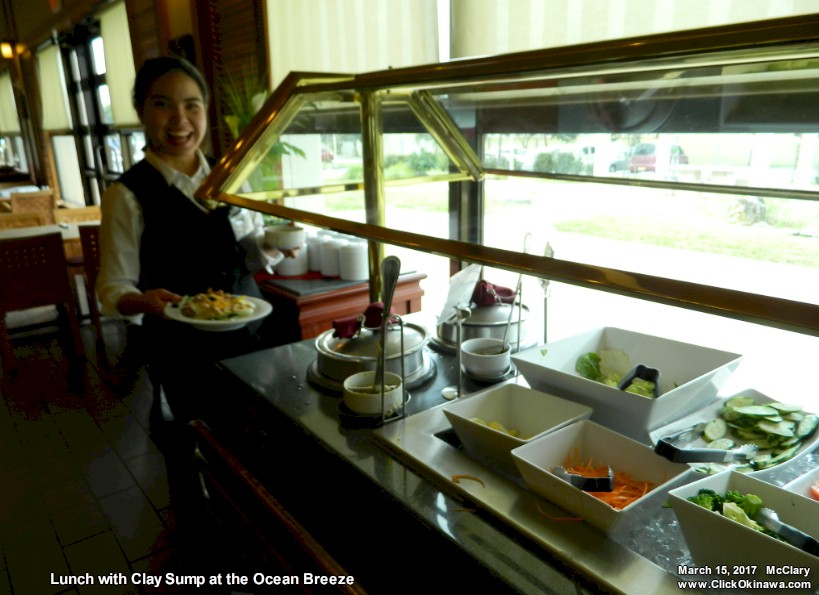 We had a good time, good food and conversation, but alas, in time he had to get back to work
I drove back into Okinawa City and decided to try again to find some Felix gum.
I always like how bright the larger grocery stores are. In this case, the San A
Though not finding any Felix gum I did manage to pick up a few other goodies.
But I wasn't quite sure about this stuff... probably okay but funny name.
On my way home I passed by the Wonderbowl bowling alleys on 329. It was hot and I was
thirsty so figured, "Why not?" and went in to take a little rest and do some people-watching.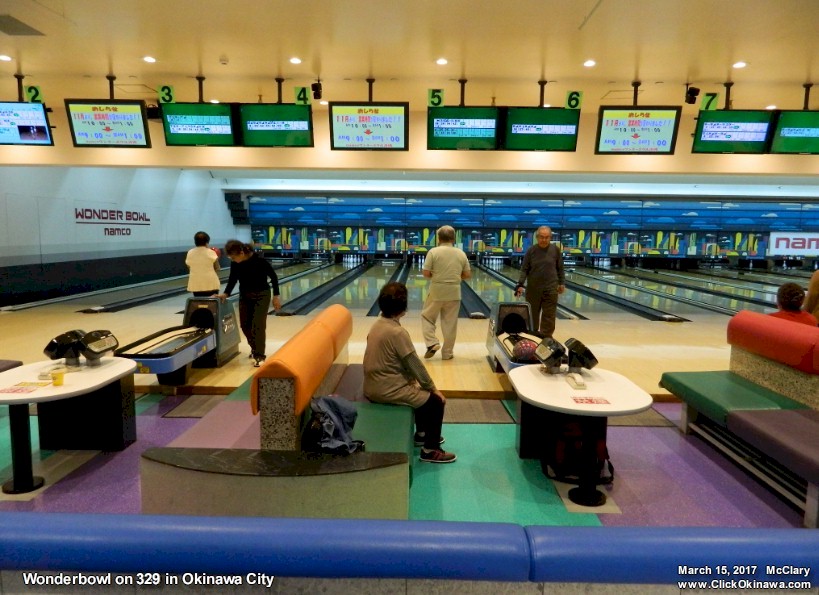 I considered that it must have been a day for older folks to try their hands at the ten-pins.
Okay. 'nuff of that! On the way out I checked out their underground
parking lot and found this. I would be very happy to own one of those!
It's a Mitsuoka Galue.
Mitsuoka is a small auto company that specializes in custom coaches. Many of their
products are production vehicles that they've modified with their own stylish touches.
The front end of this looks like a Rolls while the tail end is reminiscent of the Cadillac.
Nice!
---
---
Back to ClickOkinawa.com
©2017 Contact: ClickOkinawa.com