<! TEXT ............TEXT ...................TEXT ....................TEXT > After riding the ferris wheel and walking around American Village that old familiar feeling came over us - hunger.
Nearby is the Kyoto Ramen Kairikiya and off we went. There were quite a few folks waiting to be seated so we
just hung around instead of going somewhere else. Just before we got called to be seated we had met a couple
of young ladies and were chatting to kill time. We finally got called to be seated and in the meanwhile the line had
grown quite long. Instead of their waiting for probably another 20-30 minutes to be called we invited them to join
us. The food was surprisingly good, for a fast food type restaurant and we enjoyed their company.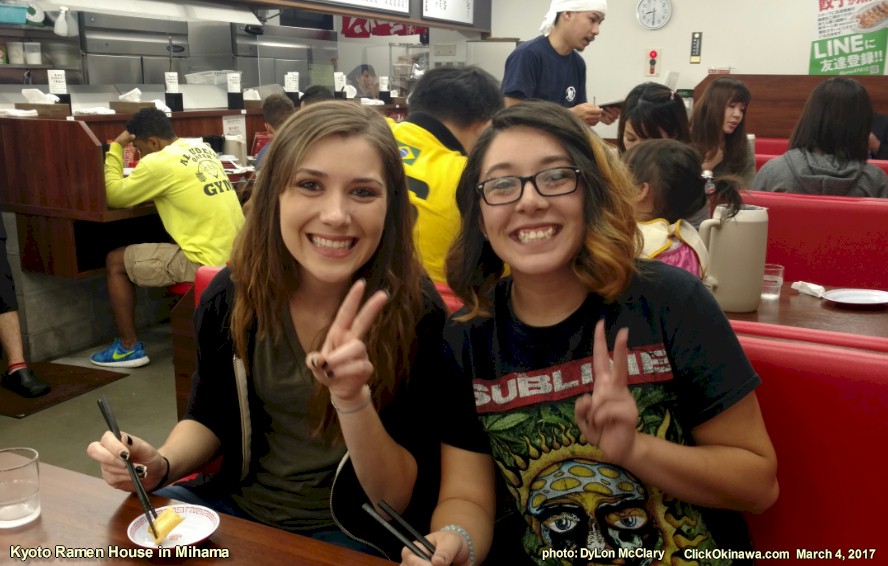 Don't remember their names. On the left is a DoD Schools substitute teacher who lives there in Chatan and on
the right is an employee of a Child Development Center (day care) on one of the bases. She lives somewhere in Uruma.

DyLon had katsu and fried rice

I had... you guessed it! Ramen!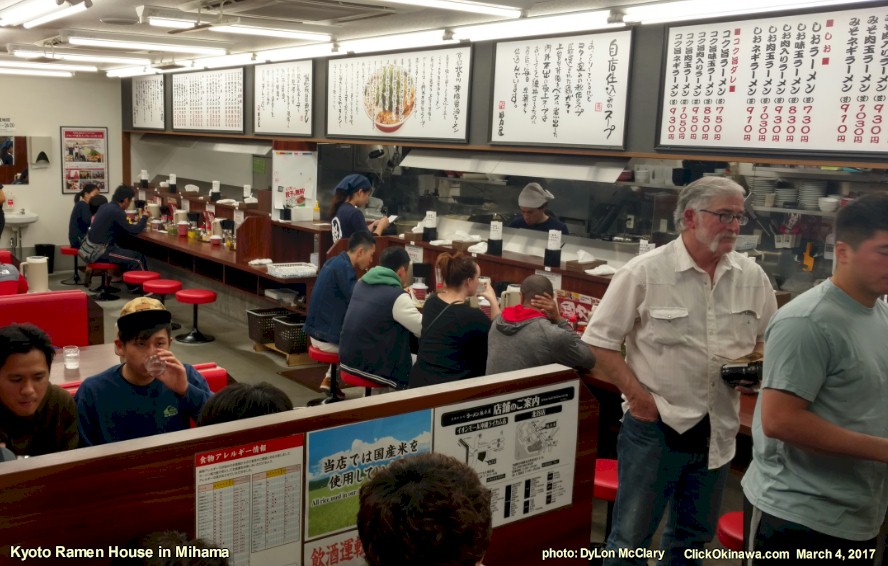 Then there's always the painful part - waiting in line to give up some yen.
---
Back to ClickOkinawa.com
©2017 Contact: ClickOkinawa.com