<! TEXT ............TEXT ...................TEXT ....................TEXT > After a feast of taco rice at King Taco our next stop would be the Buddhist Temple in Kin Cho.

Kin Kannon-do (or Kannon-ji) is a Buddhist temple that traces its history to 1522.
By tradition the temple was constructed by Nisshō Shōnin, a resident of Ise who was attempting to travel to China.
Nisshō Shōnin was shipwrecked in the Ryukyu Islands, and took refuge at the small port of Funaya in Kin. There
he founded the temple. The hondō main hall of the temple was reconstructed in 1942. Unlike most structures in
southern Okinawa Island, it was not destroyed in the Battle of Okinawa. The wooden structure is designated an
important cultural property by the Town of Kin. The temple additionally serves as a site for the display of traditional
handicrafts, festivals, and performances. (Source: Wikipedia)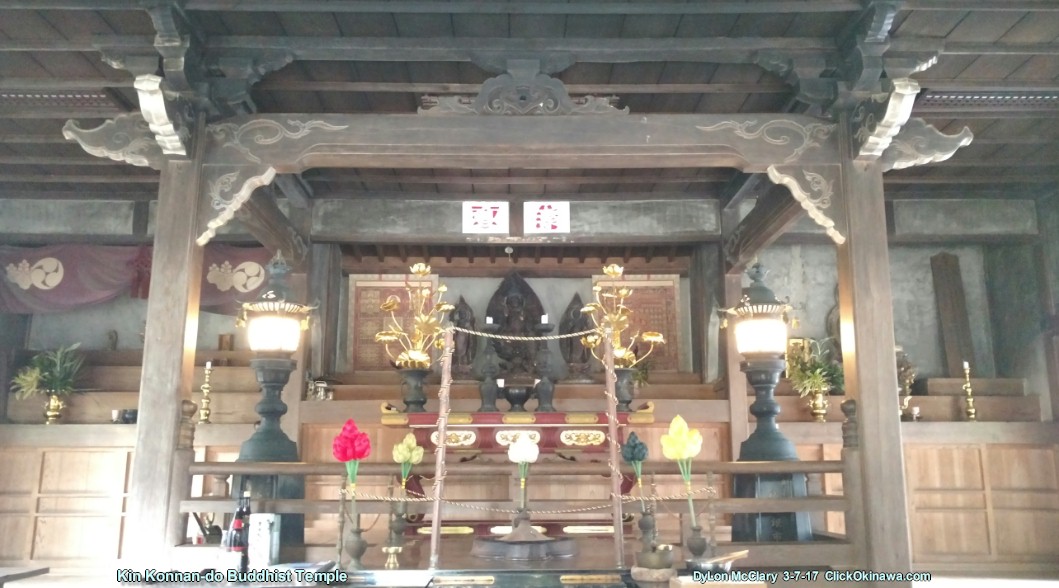 Outside of the walled confines of the temple grounds are some beautiful gardens. We took a stroll among them.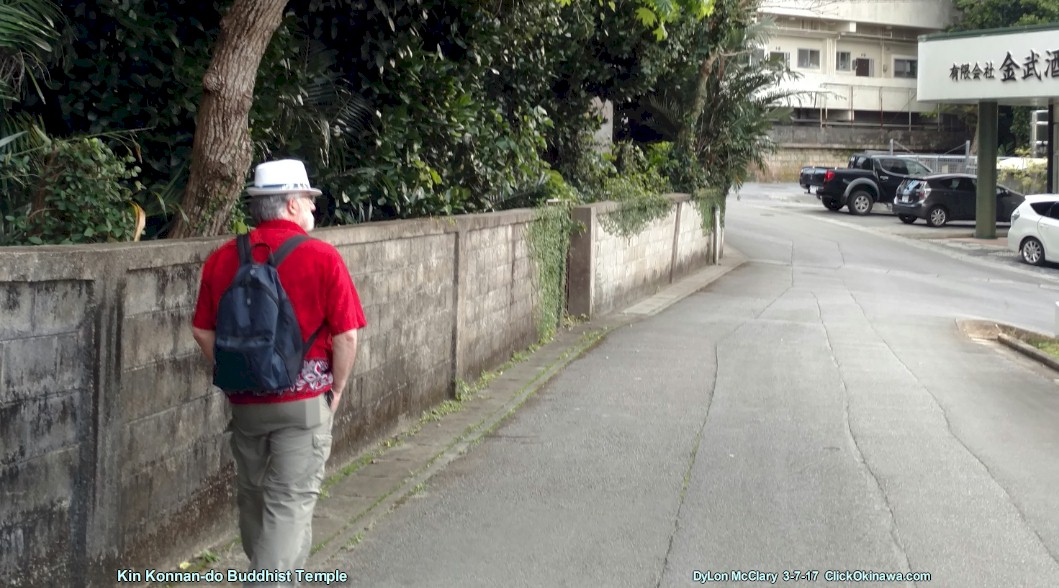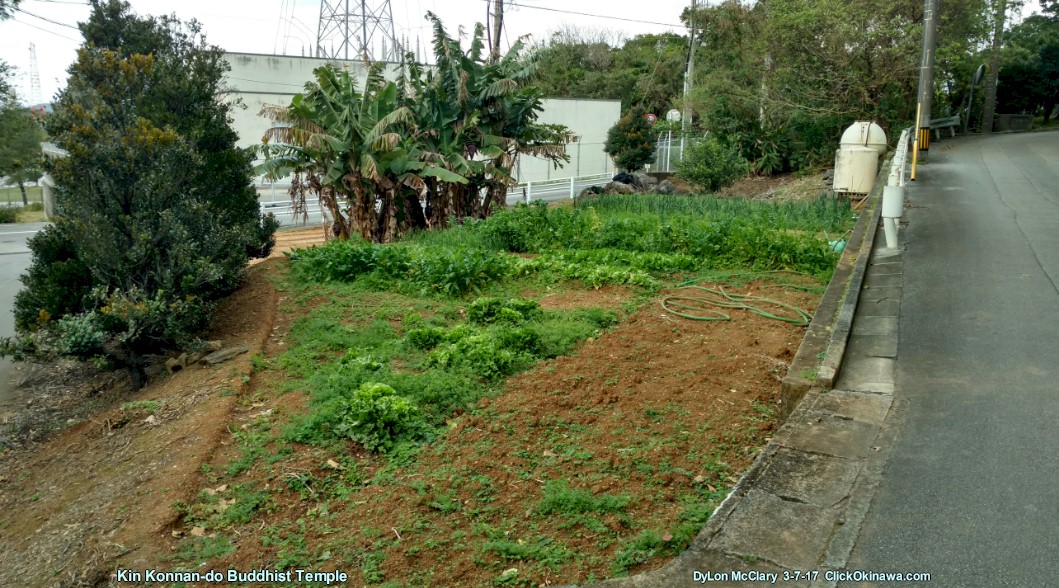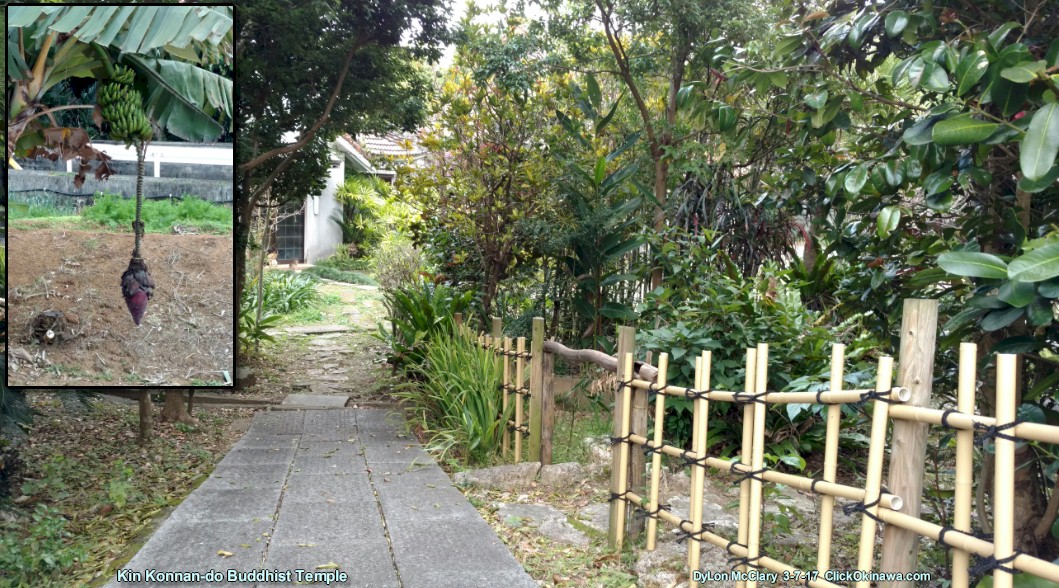 Kin is home to the Dragon Brand of awamori and a 270-meter natural cave known as Kin
Shonyudo that doubles as both a place of worship and a cellar for aging bottles of the drink.
Yup! A place of beauty and well worth the trip!
See my 2015 visit with Michael Lynch to Kin with lots more photos and video.
---
Back to ClickOkinawa.com
©2017 Contact: ClickOkinawa.com