<!***************** T E X T ********************> Having landed less than an hour ago we were in a cab driving
toward Senaga Jima where we had a suite reserved for the night.
Since we got in to Naha late in the evening the car rental was
closed and we'd have to wait till morning to get our wheels.
But that was okay. We were tired and really needed the rest.
The view of the airport and Naha from our room
But, c'mon... we're back on Okinawa! Can't just go to bed yet!
So Zac and I walked down to the terraced shops - it was stark white
everywhere you looked! The concrete was white. The shops were all
painted white. We were in a sea of whiteness! But it was getting
late so it wasn't all that blinding. Ya know, we walked around and
searched for a place to eat and found that every place was closed for
the night. Did not bode well for two hungry travelers. Then we heard
some music and young people laughing and having a good time. We went
to check it out. Maybe they had food! What we found were a few young
people who were busy closing up their shop - a food shop! With food!
But the place was all but shuttered. No stove lit. All the ice was
gone. That didn't discourage us. We hung around and bantered to the
limited extent that our Japanese would allow but in the end we scored
some cold chicken and a drink. Yay! Saved. It would've been a long
way to breakfast. Down side - I didn't get a single photo of it all. Dang!
Next morning we were up early and just hung out on the patio till sun was up.
(I brain-farted when I captioned the photos. It's supposed to be Ryukyu Onsen; not Unten. Doh!)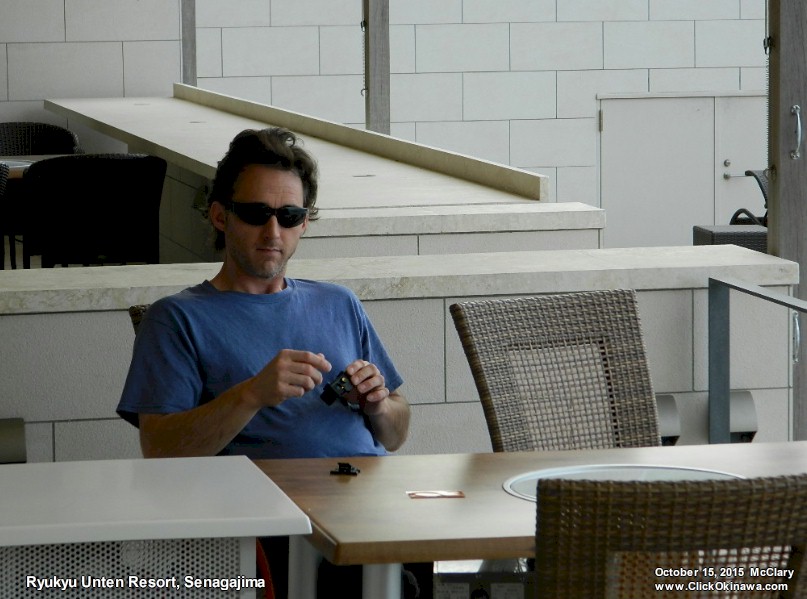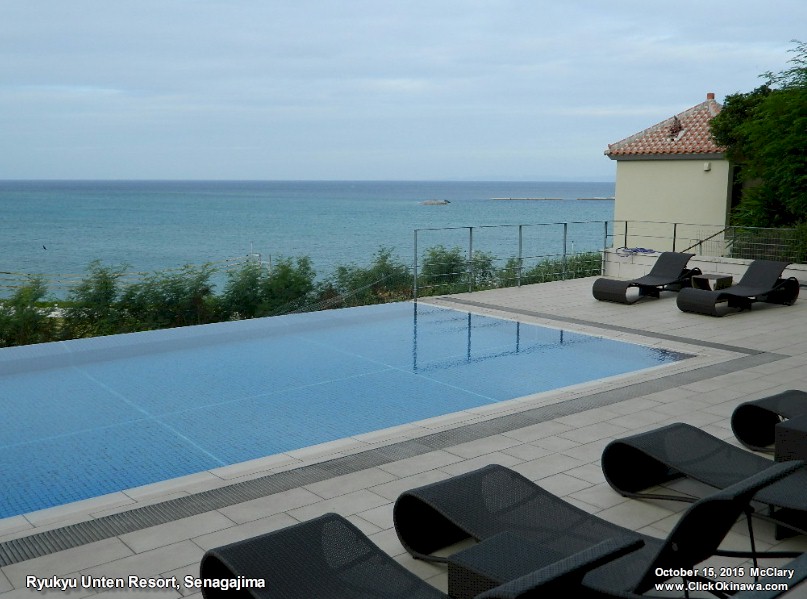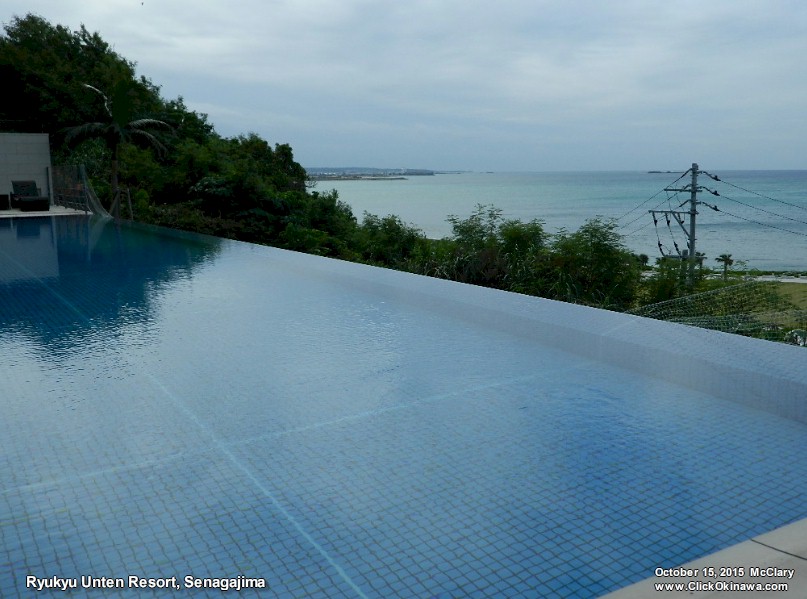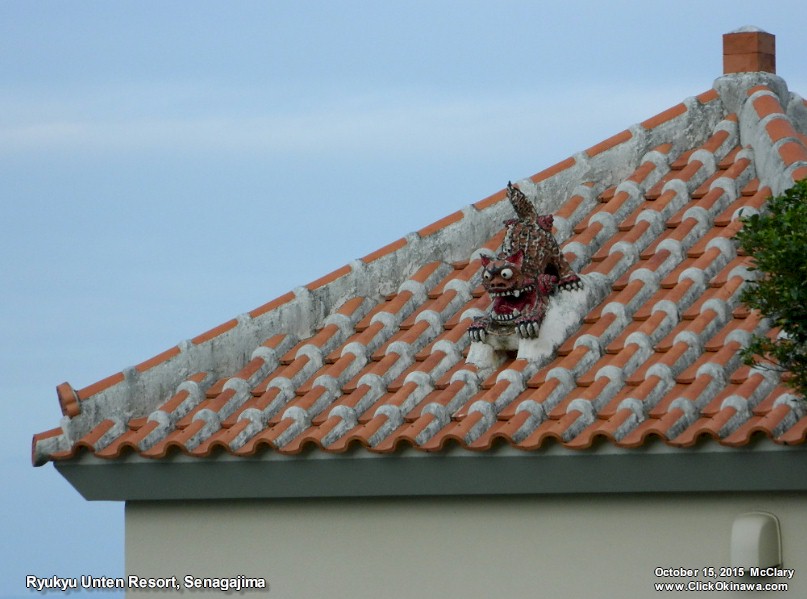 Finally, it was time to dig in for some breakfast!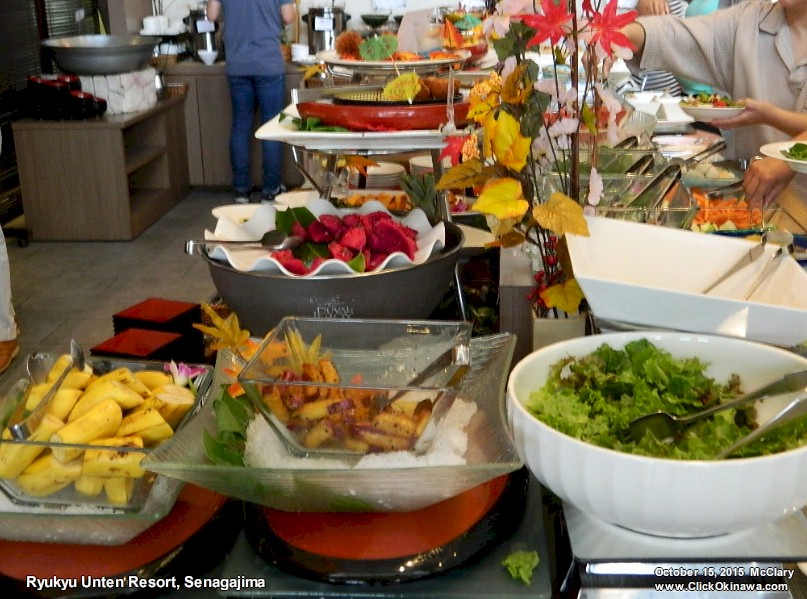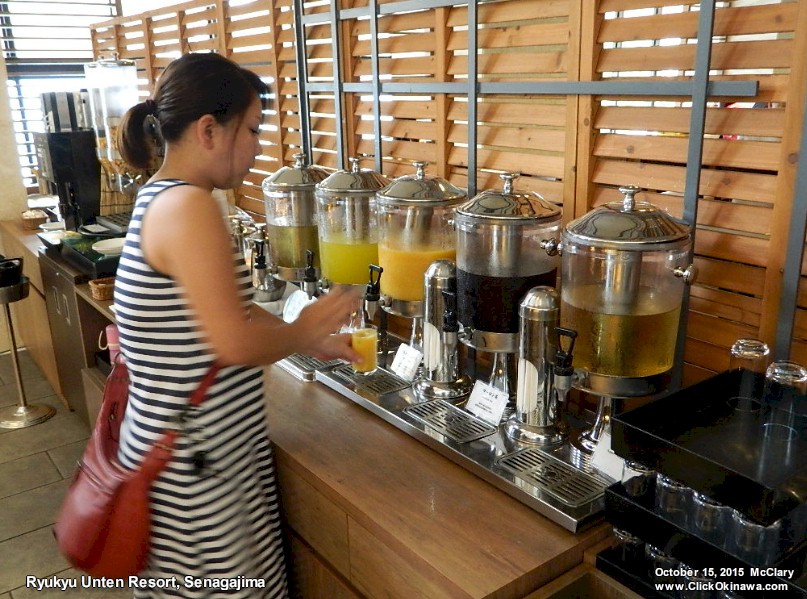 It wasn't long before we were being visited by some of the "locals"
Before leaving the resort we walked back down to get some daylight pix
Back up in our room, packing up to hit the road,
we took a few more peeks and pix out the window.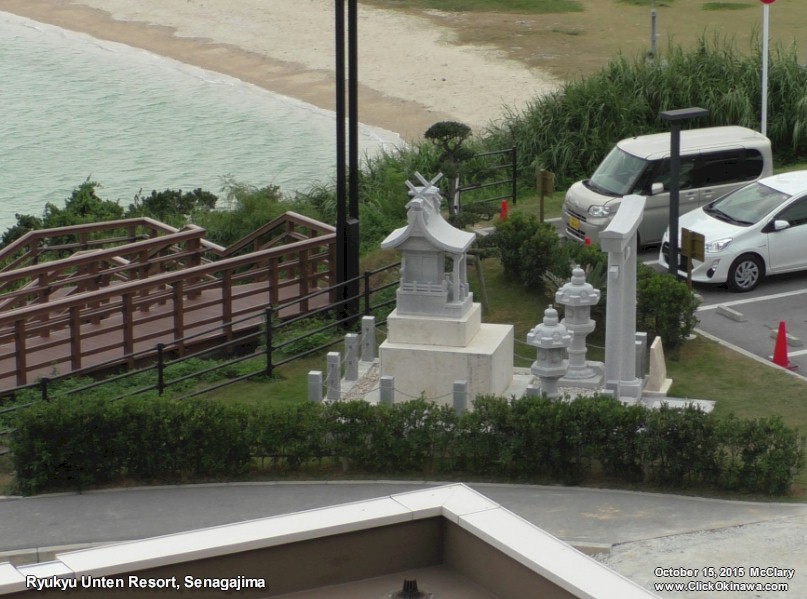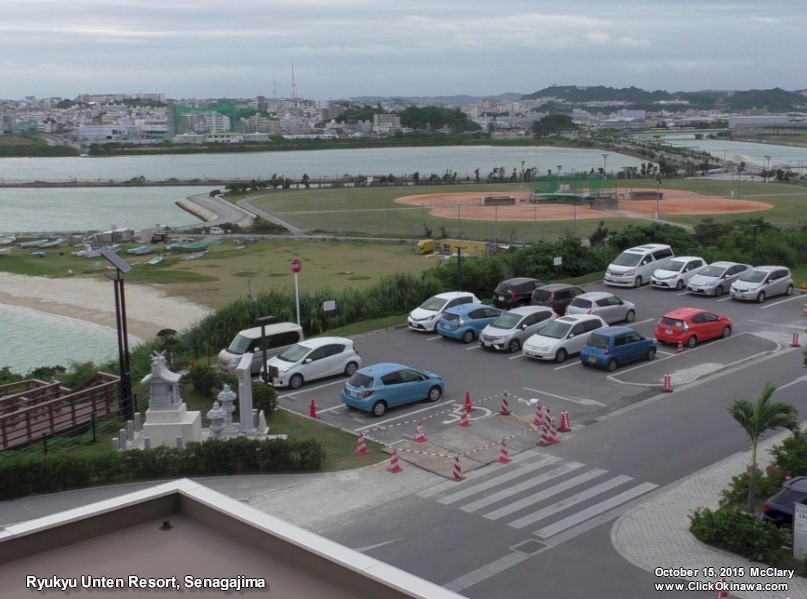 Ima, ikimashou! Let's get the hell outta here and get this party started!