<!***************** T E X T ********************> Motobu Port - 2015
On October 21st, Zac and I left Kina and headed north to the Motobu Port.
If you're watching closely (as I was not) you'll see that I blew right past the turn off to the port. Doh!
I had phoned the port the day before in order to secure a spot on the ferry to Ie Shima. I was pretty certain that the guy I spoke with understood that I wanted to go over on the 11:00 a.m. ferry and return on the 4:00 p.m. run; the last ferry of the day from Ie back to Motobu Port. When we got to the port I did indeed have a reservation (and got a ticket) for the 11:00 trip over. But... there is all too frequently a "but"! The return trip at 4 p.m. was "all full," he told me, and so I'd have to come back on the 1:00.
Well, since it takes about 20-25 minutes to get over to Ie that didn't leave us much time. Zac and I had ridden most of the way up Mount Gusuku (or as the locals call it, Tacchu) on bicycles back in 1990.
We wouldn't have time for Tacchu on this day though since we had just a bit over an hour and wanted to find the "big cave" that we'd been to 25 years earlier.

So, despite our disappointment, off we went to Ie Shima!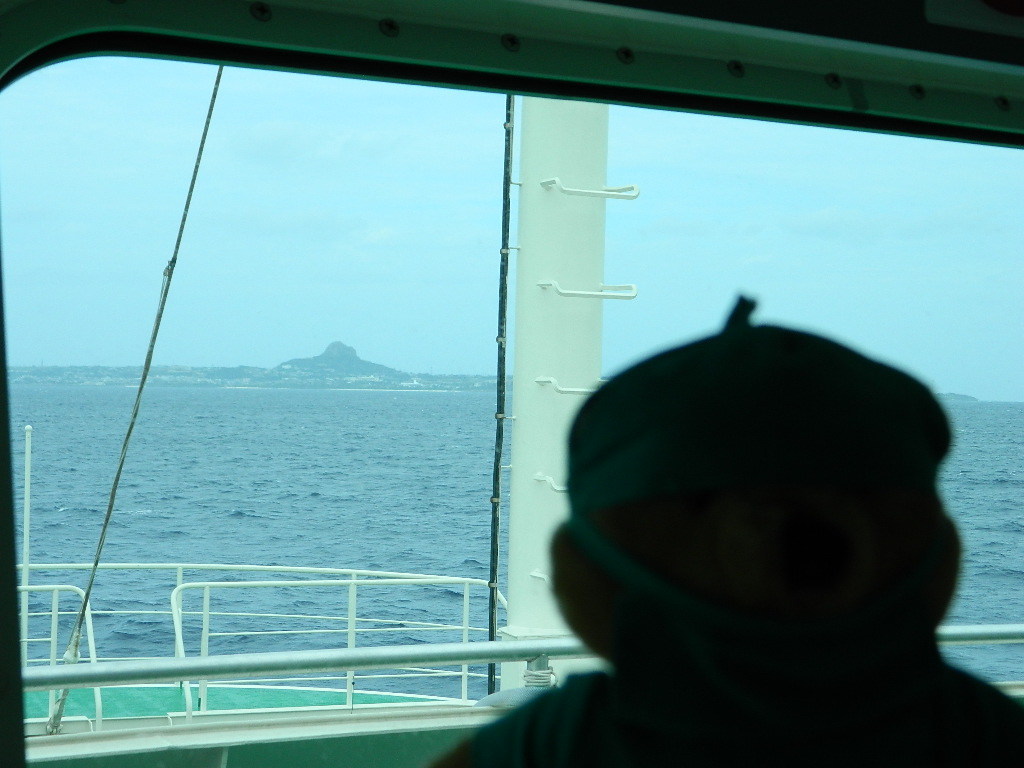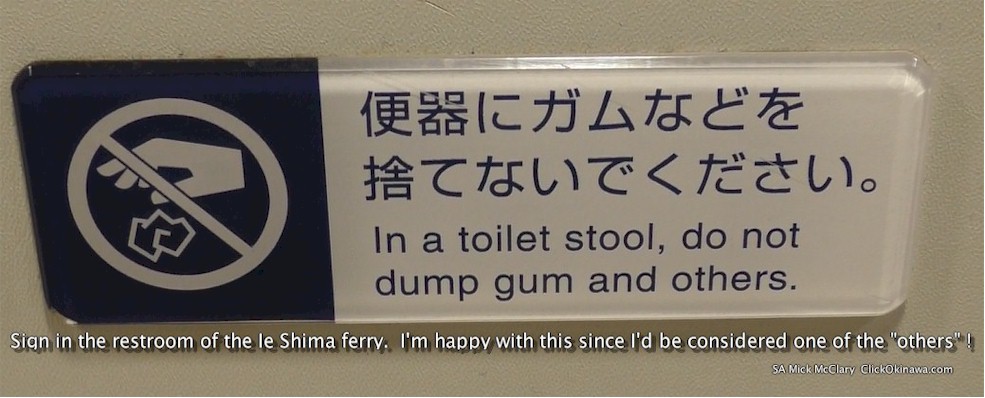 We got on Rte 181 and saw the Ernie Pyle monument and beyond that, the Niyathiya Gama - that "big cave" we had seen back in 1990.
All too soon it was time to head back over to the ferry - no later than 12:30 otherwise our spot could be given away. Dang!
---

1996-2015 ClickOkinawa.com