---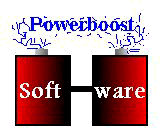 Miscellanous Stuff
---



This page holds all the extra miscellaneous stuff that doesn't really fit onto anywhere else on the site.


---
Blank Hi Scores Sometimes, after a while it can get depressing to play even your favourite games? Why? It's often the case that you never get onto the Hi Score Table anymore.

In these cases it can be very theraputic to be able to blank out the Hi-Scores and start again from fresh. For this purpose, you can download a Zip File containing blank versions of the Hi Score Tables for the following games:
BlastIt, Damocles, Hard As Nails, Legend, Oscar Night, Race Game 5, Race Game 6.

To install these, simply download the Zip File, and extract the relevant Hi Score Table File (They end with a '.hst' suffix). Then copy it on top of the existing file.

Warning - This will completely remove the old Hi Scores. It is recommended that you back up the old Hi Scores before copying the new file across on top. You can do this by simply renaming the old '.hst' file to a different name beforehand.

To download 'blank_hi.zip' simply click upon the name.


Visual Basic 4.0 Run-Time Library Older versions of Powerboost Software Games and Applications did not automatically install the required Visual Basic 4.0 Run-Time Library 'vb40032.dll' into the 'Windows\System' directory. As a result you may well have found that Visual Basic segments would fail upon loading.

Whilst this problem does not occur with current installations, which automatically install the Visual Basic 4.0 Run-Time Library, if you do not wish to upgrade to the newer versions (although this is recommended), you may download the Visual Basic 4.0 Run-Time Library separately. This is also useful if it has somehow been corrupted.

Given the size of the file, it is downloadable as a Zip File. To download 'vblib.zip' simply click upon the name.


WinZip
Powerboost Software often uses the Zip File format to distribute files in a compressed format. To access these files you will need a Zip compatible program such as WinZip from Nico Mak Computing.


---