---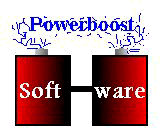 Onwards
---

Site Last Update 18th November, 2000.


Your browser does not appear to support frames. We apologise but the Powerboost Software Website makes use of Frames to aid Menu Navigation and cannot be viewed without them.

We would recommend downloading a more up-to-date frame-compatible browser, such as Netscape Navigator
.

---
This 100% Games Ring site is owned by Graham McNally


[Next |Skip Next |Next 5 |Random]
[Prev |Skip Prev |Prev 5 |List]


Do you want to join the ring? Get the info.
---
Visit a Random site in The Shareware Ring.

---
FreeWare Web Ring
---