Do you remember when-
you wouldn't let me piss in your bathroom?
And the economic classroom was my only way out?
Surprised at how that all turned out?

Chorus-
No, not me- no, not I-
I am the man, baby; I am SuperFly.
I know the die is cast, and
I am laughing last. . .

If you recall shady Edith Grove, Redlands
Mars Bar, carpet-covered lady,
Nellecote can't be far behind-
I am the original, jaded baby. . .

Chorus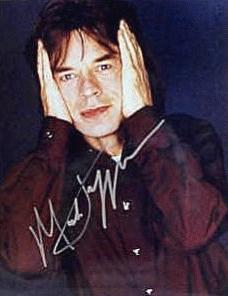 Poor Brian, could not keep his band
or his lady from my hand-
in drunken tail spin he was in,
it was so easy for me to win-

Chorus

Hyde Park, Altamont,
Marsha and Marianne-
I did my best to side step all that shit-
I couldn't let it drive me mad. . .

Chorus

Bianca, Andy, Studio 54-
taking Ferry's Jerry on the dirty bathroom floor-
Truman can hit the road-
Silver bullets won't kill this "pissing toad".

Chorus
Yeah, Angie, you got caught in a lie-
With enough money and lawyers
anything can come sparklin' clean,
yet you claim you were surprised?

Chorus

Keith's got his stash,
Charlie's got his jazz-
Ronnie's over the past-
Taylor, who? Wyman what?
I got the cash and
honey, we are all laughin' last-
but with some soul and some taste-
time cannot erase the spell we cast-
the shadow of the name
The Rolling Stones. . .
it's all Muddy Waters-
jonesin' for sticky honey in the bottle-
gonna suck the last drip drop
and still be empty and hollow-
gonna fuck everyone
till they scream and holler
for more-
and we still be laughin' loud
when we're walkin'out the door.

I've had some girls under
my thumb in every memory motel-
Ronstadt, Fawcett, Madonna-
Carly, baby, I knew her well.
Am I that vain or did you just lose your brain?
A thousand moonlight miles from Battambang
walkin' back through Brazil-
I had 'em once- and ain't nobody's ticket to ride.

And you can find me down on my Eden island
I got a mansion and a yacht,
and all my love is just castles in the sand. . .
It ain't my style to stay longer than the wind-

Chorus
Yeah, you stand around laughing
at my wicked games and sinful ways-
while I sit on top of this million-dollar hill
sardonic smile on my face-
time, wealth and taste hit a tie
dicing for my soul-
I am gonna be the last one to leave this place.
I am gonna have the last laugh right in your face.

Did I really marry you?
Make all your dreams of fame come true?
an honest girl, I love you, do I?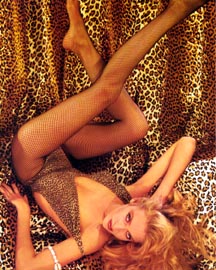 You lap up my latest fall from grace-
you interview the girls,
inspect the lines on my face. . .
I got no fear of livin' in disgrace-
I had every belle at the ball-
I pissed on your gas station wall-
I never let a Mars Bar go to waste. . .
I hoarded up the green and I snorted
up the white-
Baby, I am used to having my own way-
I like to laugh about my dirty past
mainly, I like to laugh last.

The rumor mill and the gossip spill-
spreadin' your evil lies-
I can wait on the hand of fate-
cause I fixed the deck-
I signed the check-
Mr. D. and I made a deal
I live fast in a higher place,
I get to be a man of wealth and taste. . .
Don't you realize
I am laughing last-
right in your face,
Can't you see the glimmer in my eyes?

I take wherever it is I please-
and warm my soul by the heat of all my gold,
I'm goin' to all yer funerals
with a smile on my face
and a dry-eyed stare
I am gonna be the last one to leave this place.
I am gonna have the last laugh right in your face.
doo, doo, doo, doo-do doo- do-
doo, doo, doo-doo-do do, do do-
doo, doo, do
do-do- do, doo, do doo do-doo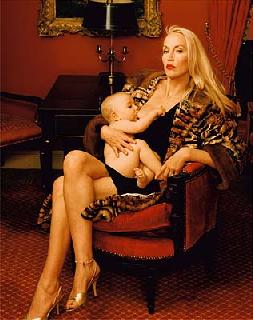 Jerry Hall with baby Gabriel Jagger

RETURN HOME