Andes Mountain Company
Quality Alpaca Investment
---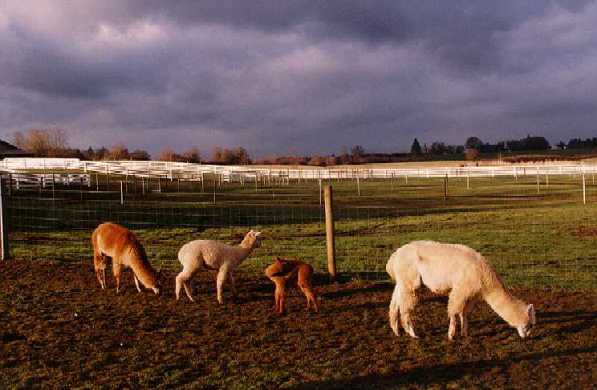 ---
breeding fine alpacas
herd investment management

---
We extend a very hearty welcome to our web site. Those of you who have visited before may note that it has changed a little bit. We are working on making it more useful and informative as we go along. Building pages on the web is still new to us, but we are improving (we think) and still finding that we enjoy it.
It is most certainly a very effective means of reaching our friends and customers.

Our business is finally beginning to take a solid shape after many months of planning and searching. We expect the coming months to bring much more growth as the pieces continue to fall into place. Above you see a photo of our first alpacas. We have also added a few other photos inside. We hope you will have a look.

We welcome your comments by e-mail, and we hope you will visit us again soon.
---
Company Profile | Bookstore | Links | Newsletter (soon)
---
Andes Mountain Company
25826 S.E. 398th Street
Enumclaw, Washington 98022
Phone/Fax: (360) 825-9684
mcinnis_gary@msn.com



Visitors Since September 1, 1998. Thanks For Being Our Most Recent.
Created and Maintained By Gary McInnis
Last Updated August 17, 1999
Best experienced with


Click here to start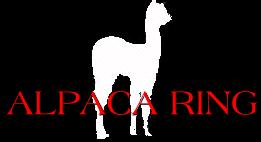 This Alpaca Ring site is owned by Andes Mountain Company Alpacas.
Click for the [ Next Page ] [ Random Site ]
Want to join the ring? Click here for information .