Knit Bag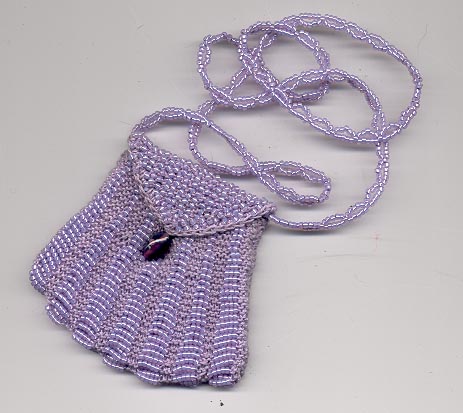 My first bead knitted bag. I used lavender pearl cotton with lavender gilt lined 11 seed beads. Accent bead is purple with a lavender flower in it.
The pattern for this bag (here) came from The Bead Fairies Page thanks to the generosity of Debra Santaniello.
This bag was gifted to my new daughter-in-law on her birthday.