Click on 'Listings' above to see the poems page.
Hello everyone. Welcome to my anthology of narrative poetry!
Every now and then I have jotted down my thoughts on world events, or happenings, or day to day occurrences and written stories about them in poetic sequence.
It may not be hi-falutin', esoteric, brain-heavy, inspirational type of poetry, but I try to make it observational and humorous.
Incidentally all spelling is in English and not in American.
Hope you like it!
If you have any comments then please feel free to let me know of ways in which I might improve these pages.
Thanks
Good reading.
When you've had a chance to review the pages please sign in my guestbook!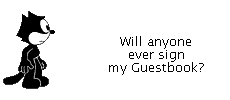 Author: Trevor Durbidge Copyright © 1998 [TJD]. All rights reserved. Revised: February 14, 2008 .

Last revised 3rd February, 2008