---

Turnpike's News!

Update 7/28/99:I added another Ranma fic plez read it. It is called tiger claw.
NEW 7/26/99: I am really sorry about the wait on updateing the page but I finally did it and I have one new fanfiction series and add one more chapter to Feather in the Wind. The new story is called Hearts of Ice and it is really good so enjoy it.
THIS PAGE IS TOTALLY DEVOTED TO TENCHI AND RYOKO GETTING MARRIED AND IF YOU THINK OTHER WISE LEAVE THIS PAGE RIGHT NOW! THIS PAGE WILL CONTAIN PICS, DESCRIPTIONS, AND MOVIES ALL ABOUT TENCHI.
---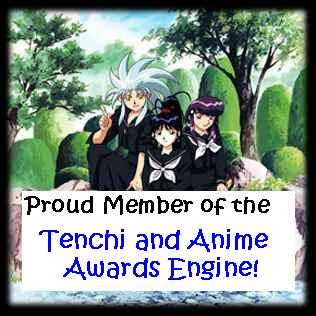 ---

email me
This Tenchi Anime Webring site owned by tenchi14.
[ Previous 5 Sites | Previous | Next | Next 5 Sites | Random Site | List Sites ]